There are many options to choose from when it comes to eCommerce solutions. Every one of them has its own pros and cons with regards to setup, price, features and customisations but you could narrow the list down if you had a clear set a requirements.

However, with WordPress now powering more than 30% of websites you might want to cap on the hype and take advantage of all the effort being made in developing, maintaining and supporting the platform.
If you are already familiar with WordPress or if you're just starting up and are not too sure what your needs are, you might want to take this route as there are a lot of resources on the web and a great community that can help you put together your online store.
---
Conveniently, even in the WordPress ecosystem there are quite a few plugins to choose from to power up your online store. We should again take a look at the numbers.
With more than four million active installations, and a total market share of 20% – 30% WooCommerce comes out as the go-to solution for WordPress users.
Some of the best things about this plugin are the fact that even though it is free it has great support and documentation, it supports both digital and physical products out of the box and that there is a great collection of both free and paid extensions and themes to tailor the perfect customer experience.

Also, WooCommerce has a great onboarding process that can get your shop up and running in no time. Setting up the store is actually the easy part. The plugin also comes with a nice layout and design, and even with a nice set of settings you can customise to your own needs, but that's about it.
At this point your store is just one of the other WooCommerce websites on the Internet that all look the same.
---
How you can stand out from the crowd
It does the job, don't get me wrong. If you already have a WordPress website, you will be able to install WooCommerce, set up your products, payment methods and start selling pretty fast.
However, even though everything would be working just fine at this stage, your main website and the store section may look from two different worlds.
Looking after the right WordPress theme for your online store is more than just a fashion choice.

It is the theme's job to style the website in a consistent manner and if the theme you're using doesn't have a built-in custom integration for WooCommerce, you're missing out.
There are many ways in which theme developers may choose to make their theme WooCommerce ready. At bare minimum they would make some minor adjustments to the online store page and take care that all the customisation options offered by WooCommerce work as intended.
On top of that, they can make sure that the layout and style of the shop pages matches the rest of the website and they can add to the customisation options the plugin already offers.
At the other end of the spectrum there are the themes developed in a shop-first manner that may or may not overlook some of the blogging features, or even add a set of additional features for very specific scenarios.

The fact is that it doesn't really matter if the actual store is the entire experience you need, or if it is just one section of your website. It requires to have personality and stand out in order to draw attention that would eventually convert into sales.
Offering them a seamless experience from both a design and a functional point of view should be your top priority.
Having a strong and consistent branding helps you build trust in your audience and also makes you more visible and even memorable. The confidence your audience has in your brand becomes even more relevant when we talk about online shopping.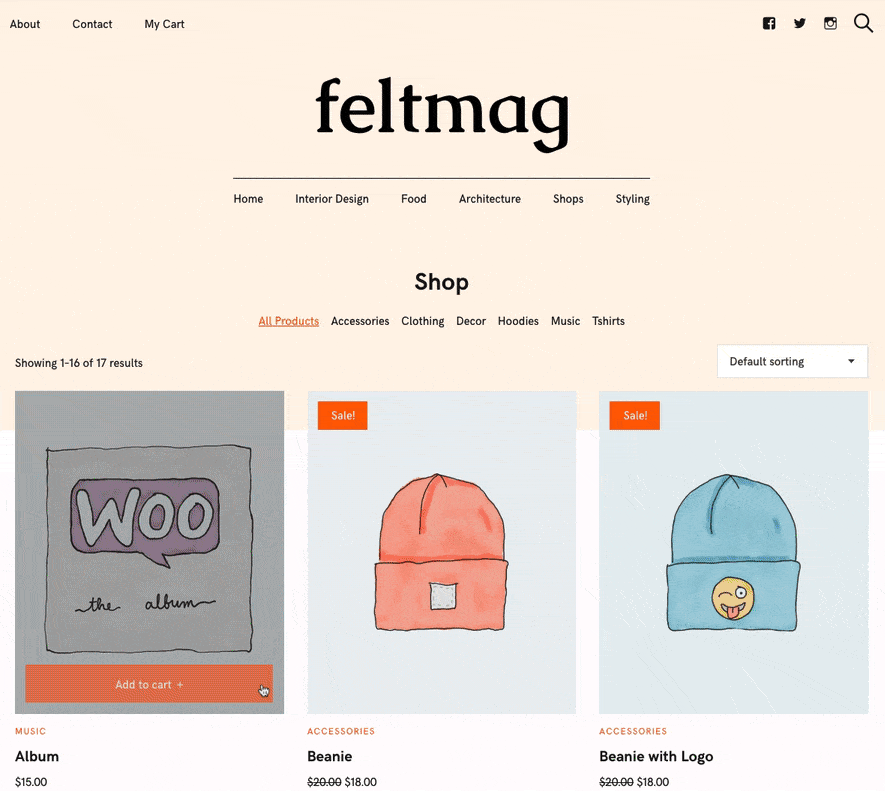 ---
What we have done to offer a top-notch experience
This is why even though we've constantly worked on tailoring and improving various aspects of the online shopping experience that WooCommerce offers, we've always taken great care into making sure that the eCommerce section of our products works, looks and feels like an integrated part of the website each and every time we labeled them as WooCommerce ready.

We take great pride in the fact that we developed Style Manager and we've implemented it in most of our themes. It is a tool that puts constraints in place in order to enforce a consistent aspect to the website across the board, including the WooCommerce integration.
We've tried to alleviate the user of as many design decision as possible and to offer him a more fail-safe solution by drastically reducing the noise and the granularity of our customization sections.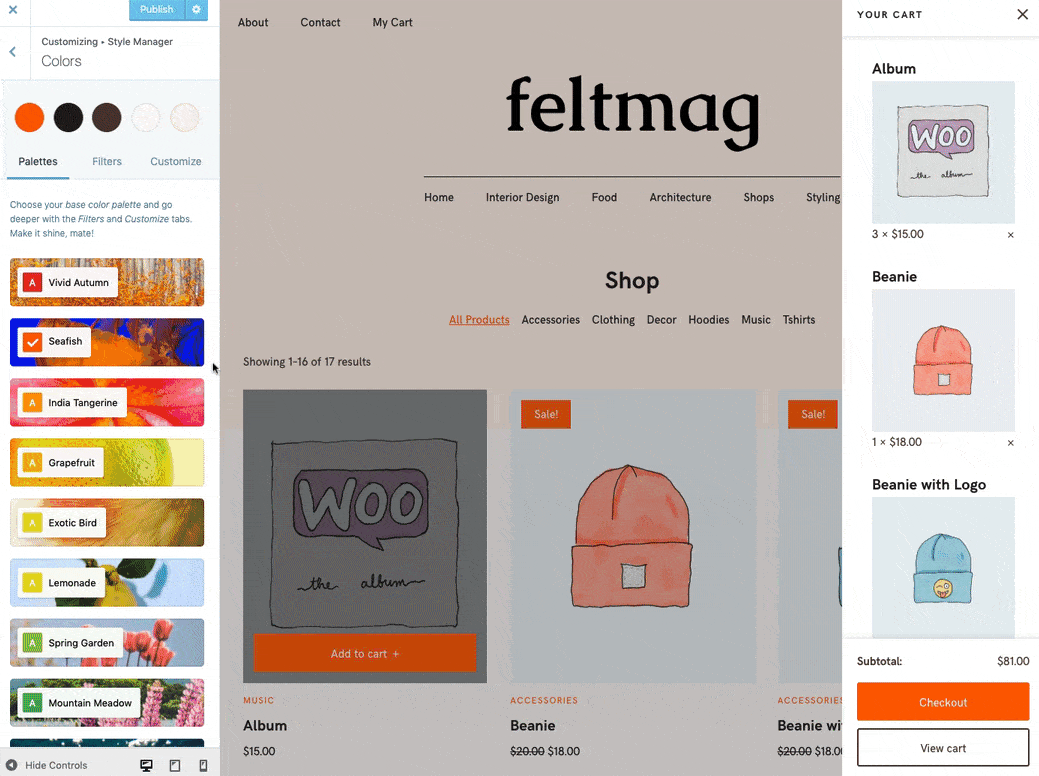 This allows users to change the look and feel of their website to match their style or their brand at a global level, without taking away any of their freedoms.
---
Choosing the setup for your online shop will always be a matter of personal preference regardless of the fact that we're talking about what platform, what plugin or what theme you will pick eventually.
However, if we're talking about WooCommerce and WordPress themes, the huge number of choices available and the shiny features some may claim they provide can make you lose sight of what's important for you. Just make sure you set yourself up for success.