Pixelgrade is a design studio made by thinkers and makers who create simple WordPress themes that solve real digital problems. 
Over 60.000 people from all over the world use our products because they help them stand out from the crowd and get the job done. Today, we have a strong focus on developing solutions for the creative industries.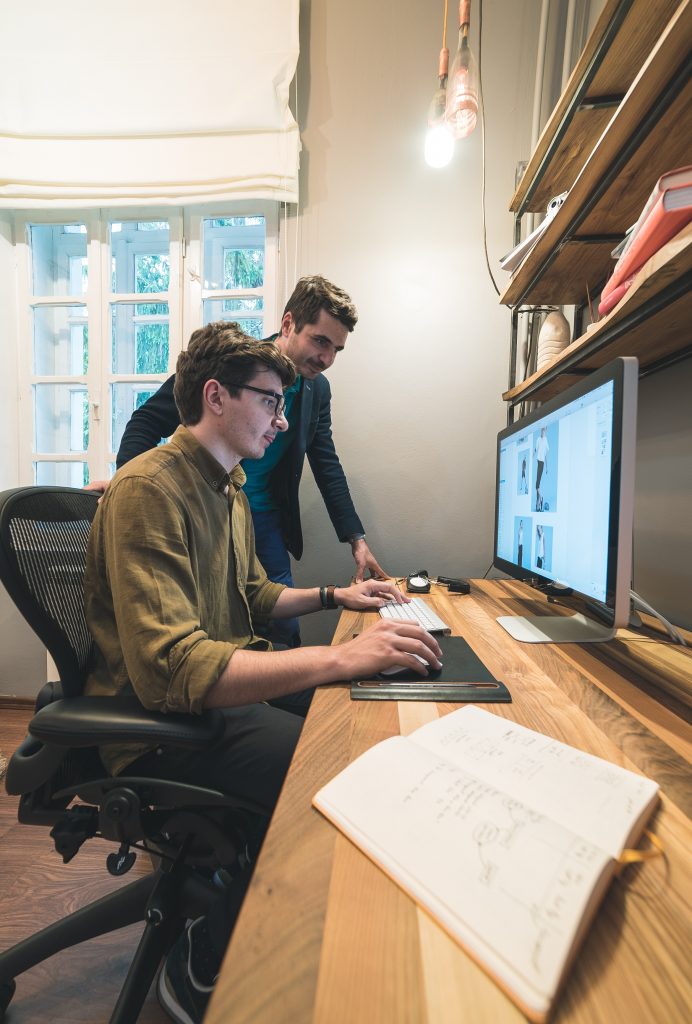 We expanded our universe to be able to provide more than themes. We are offering an entire ecosystem for our customers to succeed in the digital landscape. From top-notch WordPress themes and cutting-edge customization tools to educational onboarding and content, we're making sure people who join us have everything they need to make it happen.
On top of that, we've always been happy to give back to the open-source community and contribute to its evolution and growth. We created a dedicated page — Made — where you can have a glimpse of how we support the WordPress tribe.
We're proud to say that for the last 8 years, we worked at the forefront of product design to bring the best on the table. We genuinely embrace our mission to help people have a positive impact within the communities they are part of, and we do that through the products we develop, the way we craft experiences for our customers, and the endeavors we lean in.
The team behind the magic ✨

A daydreaming designer with a strong desire to improve the world through what I do and what I stand for. I strongly value calm, but I also get easily excited by the next daring challenge.

Architect by passion, web believer by nature, I'm gladly wearing multiple hats if this is what it takes to achieve award-winning results. Ready to make Pixelgrade the next big thing next to a team that shares the same values and beliefs.

Community glue for brave creatives who want to reach their creative potential. Doer ready to craft an authentic and performant team for the long game. In love with culinary experiences and wine stories that bring people together for the right reasons.

Thorough craftsman of web interfaces defined by great care for performance and attention to details. I'm always grateful and eager to embrace design challenges. Being a big fan of the hip-hop culture, I also enjoy expressing my creativity by writing and recording rap songs.

An empathetic supporter of peace of mind, entirely dedicated to showing those around me of the good which can be done by anyone. One of my biggest missions is to make everything I can so that my son goes to sleep happy and grateful.

Former DJ by choice and marketer by nature. Passionate about working with creative people on building things from scratch. Early adopter of almost anything, data driven and seeker for smarter alternatives. I never back down from spending time with family & friends, watching a good TV show or drinking a cold beer by the beach.

Passionate about technology and everything that implies: challenges, struggles, you name it.  Always eager to learn new things and share it with others since this is one of the best ways to grow. Meanwhile, a true football fan, both on Fifa and the real world. Go Arsenal!

 A highly motivated and hard-working individual, with strong time management skills and attention to details. Friendly and positive attitude, passionate about learning new things and able to execute tasks quickly and efficiently.

He joined the team three years ago and he's been in love with each of its members ever since. Arlo's the one who breaks things around here, but only with good intentions. British woofing is his thing!