Choose one to kick-off and personalize it to match your style.
Blogging and Magazine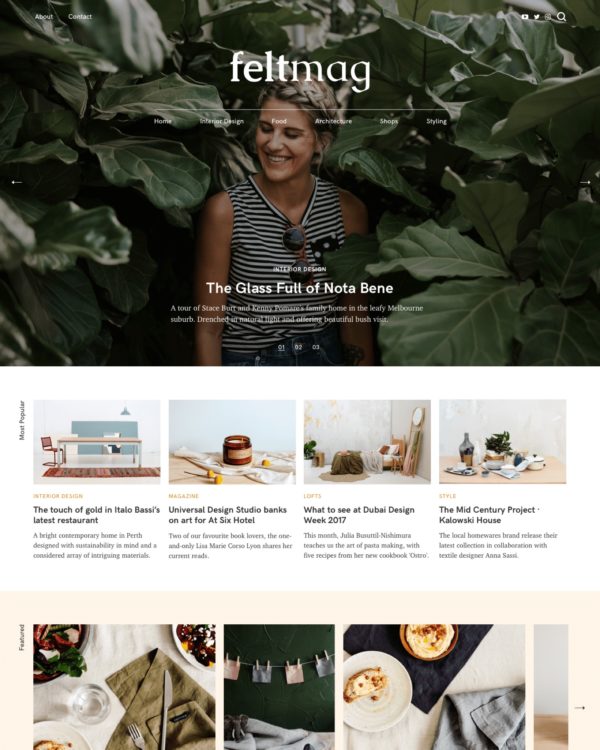 View Theme

Felt
Our magazine style theme comes with a modular layout for publishers who want to showcase their fresh ideas.
View Felt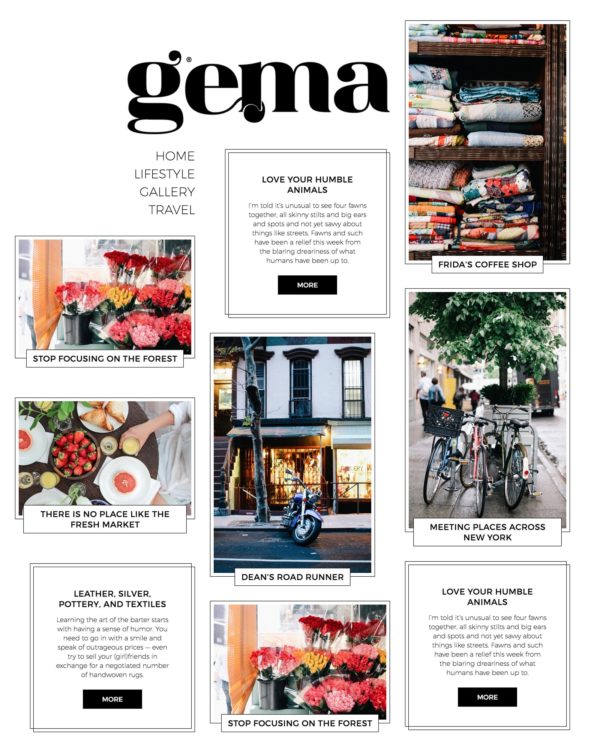 View Theme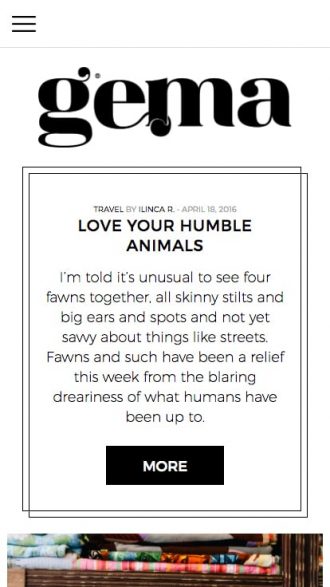 Gema
A journal inspired design for wanderers who explore the world and want to share their stories.
View Gema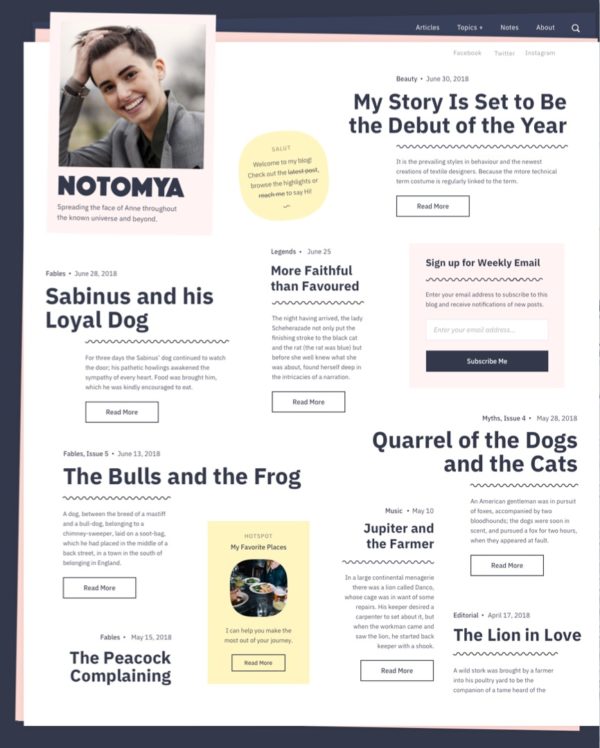 View Theme
Noto
A notebook inspired template, Noto allows you to bring the art of publishing to the next level.
View Noto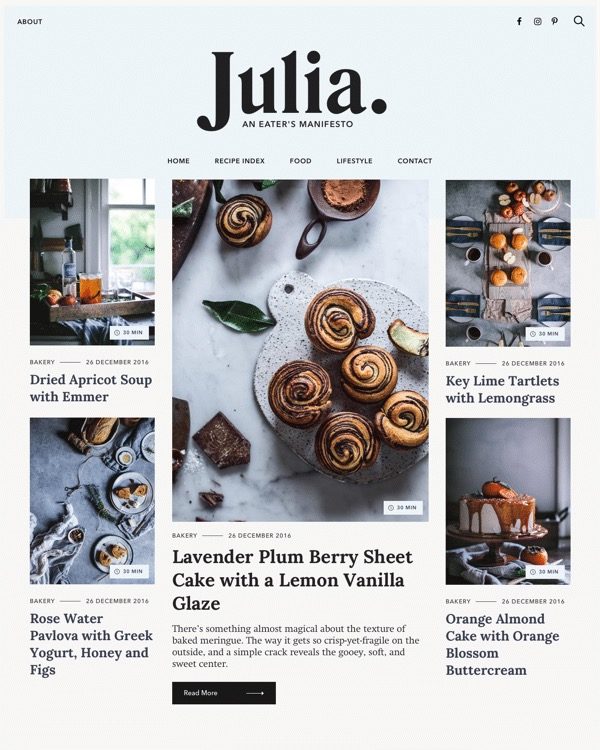 View Theme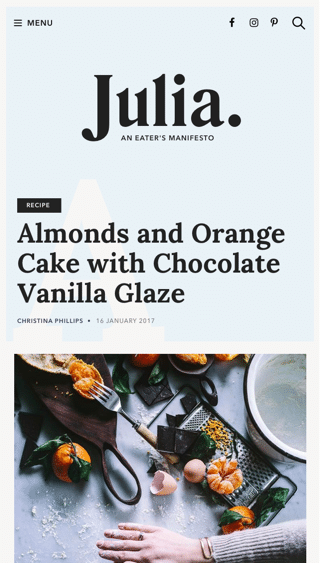 Julia
Flexible design for culinary lovers who want to keep track of their recipes and share their passion.
View Julia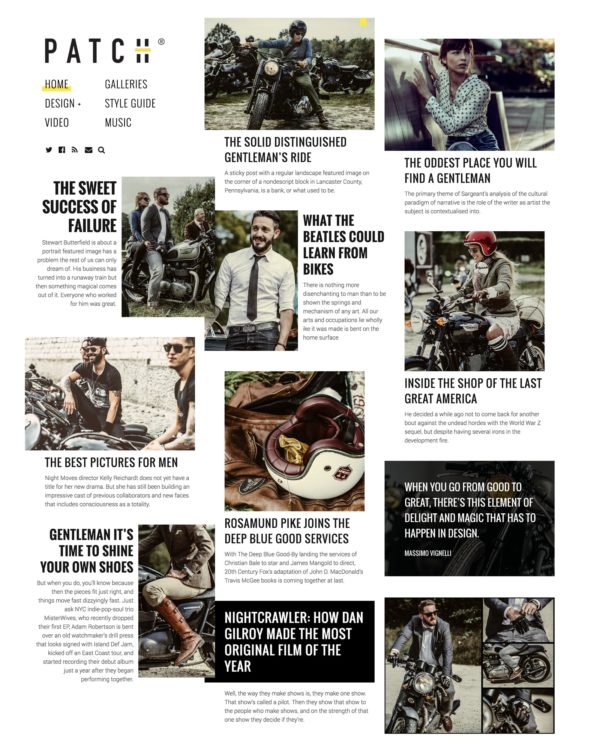 View Theme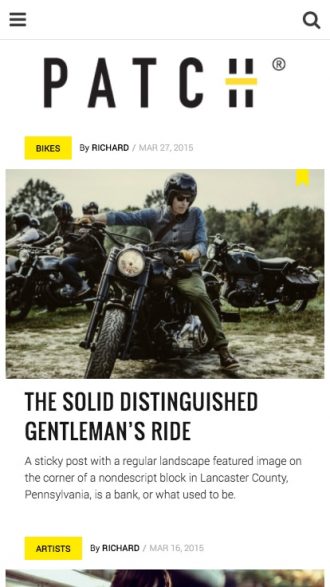 Patch
An algorithmic design structure that automatically shapes the layout of your content into a beautiful pattern.
View Patch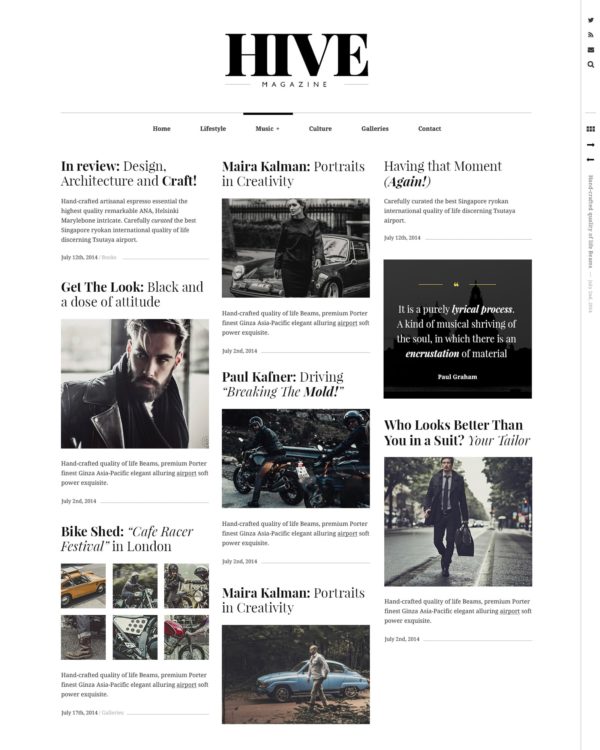 View Theme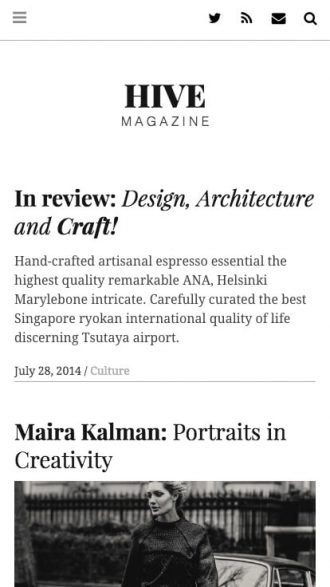 Hive
Elegant typography tweaks along bring your message into the spotlight for a wide range of publishers.
View Hive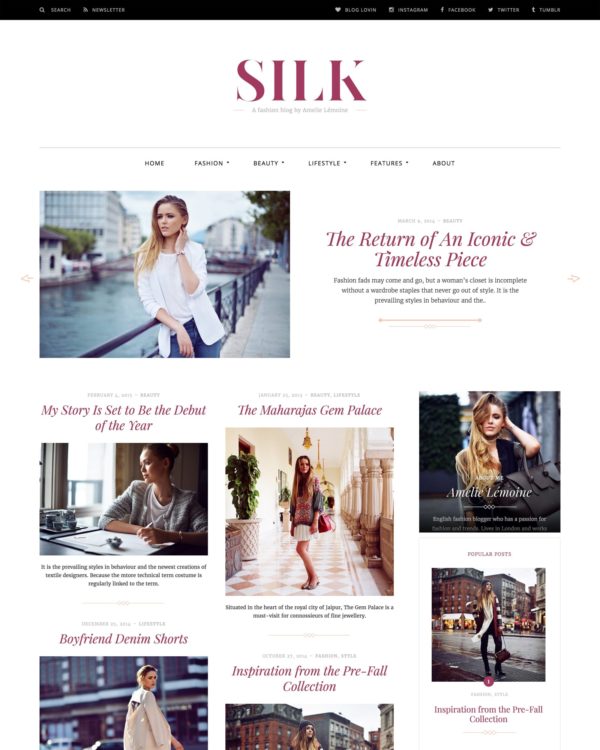 View Theme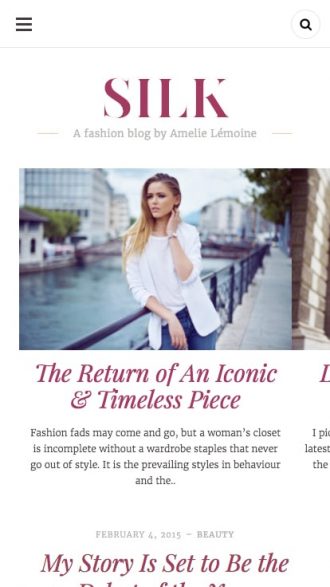 Silk
An exquisite design for bloggers who appreciate the beauty of expressing themselves.
View Silk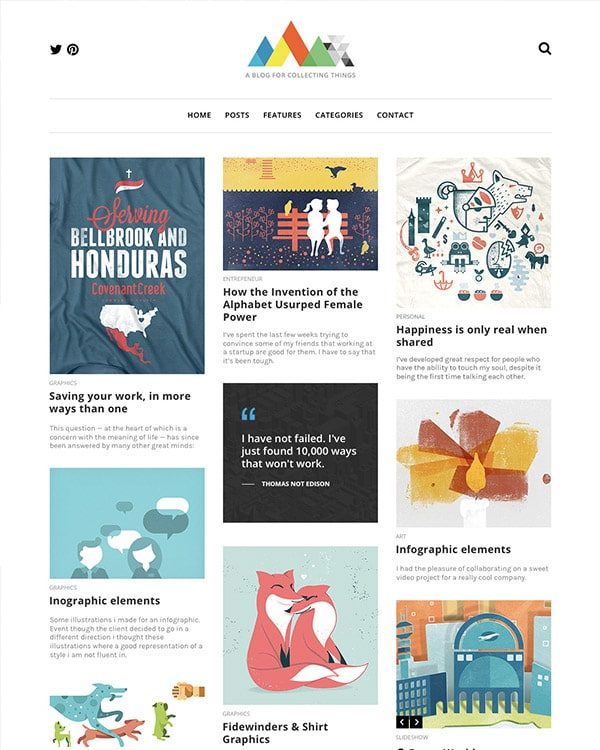 View Theme
Heap
A personal blogging theme and an effortlessly tool for publishers of all kind, cherished for its flexibility and clean layouts.
View Heap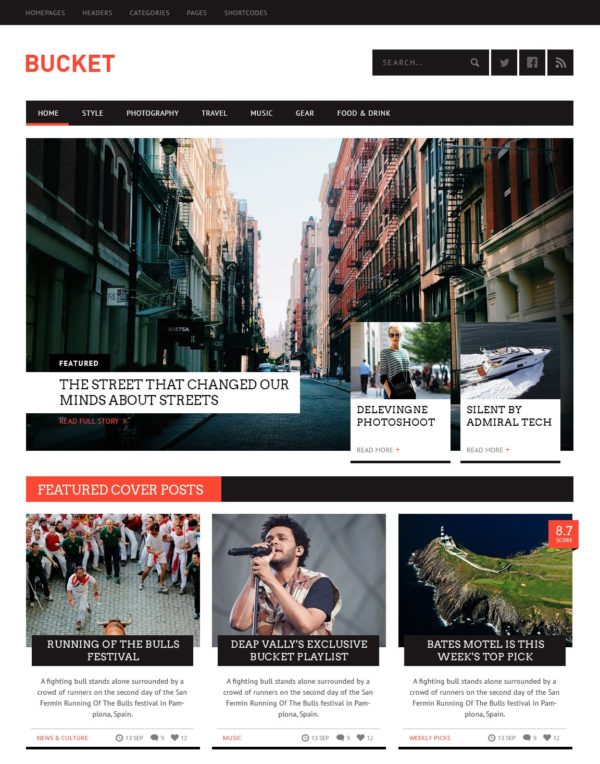 View Theme
Bucket
Bucket is a magazine theme intended to give you an easy‐to‐use tool to share your discoveries and the latest findings.
View Bucket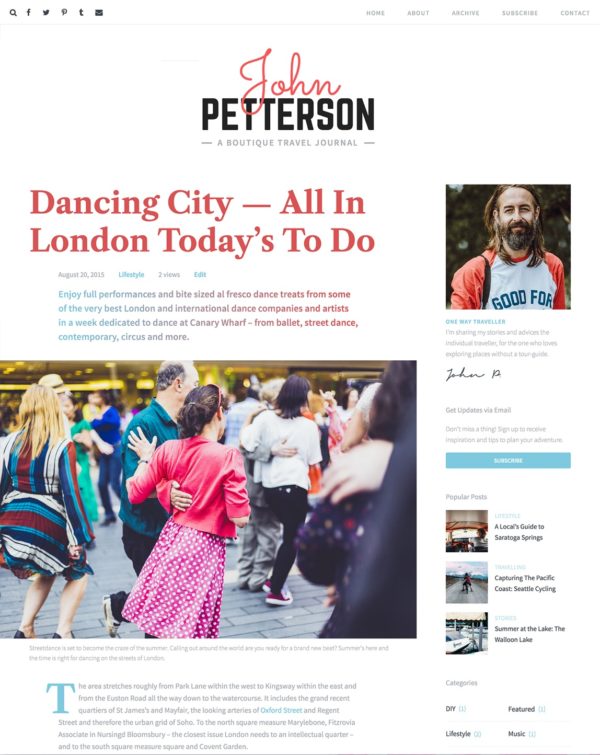 View Theme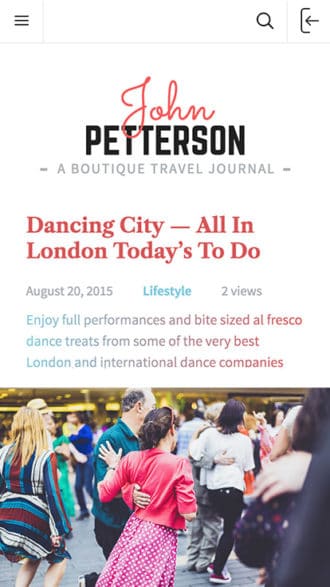 Jason
A clean and colorful blogging theme, easy to set up and even easier to customize. Jason makes it simple to showcase your latest news, interesting finds, and long-form writing.
View Jason
Small Business and Restaurants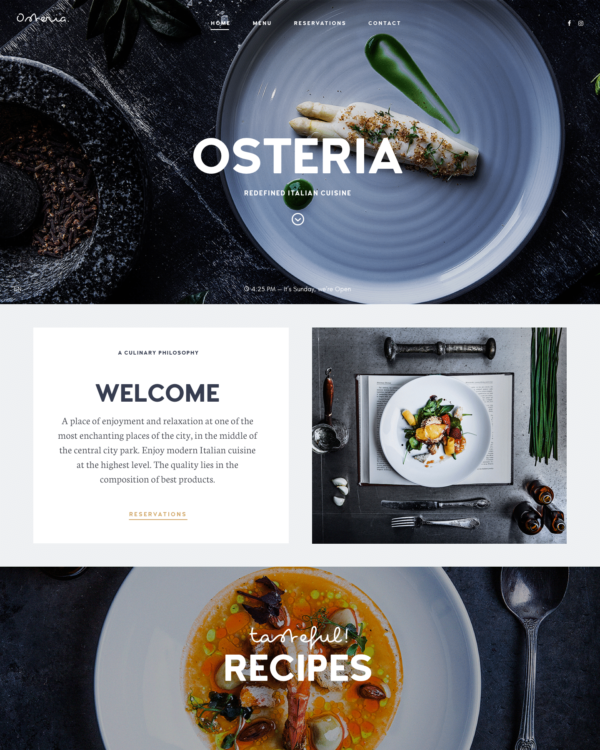 View Theme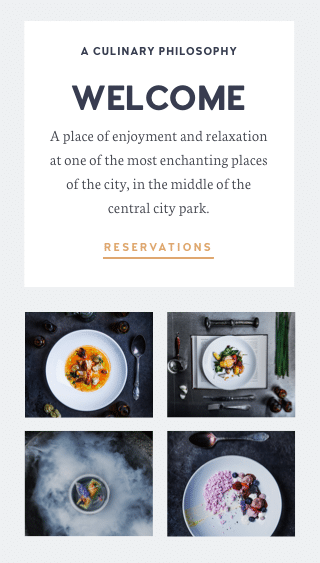 Osteria
An engaging restaurant theme build on a solid UX infrastructure focused on facilitating people's decisions
View Osteria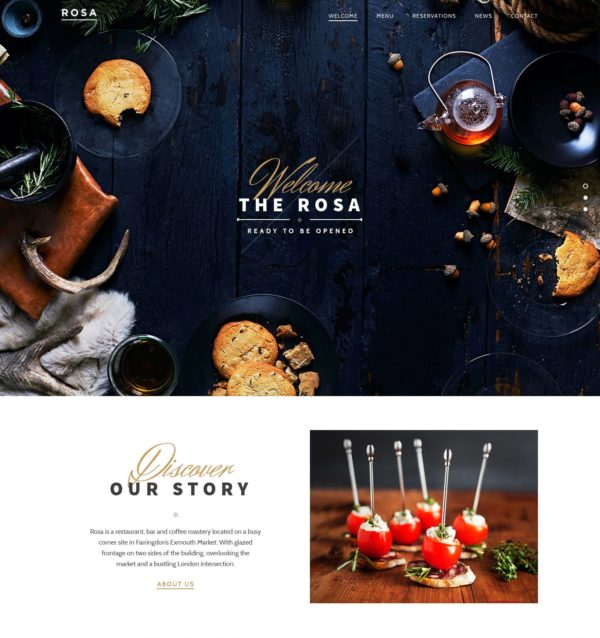 View Theme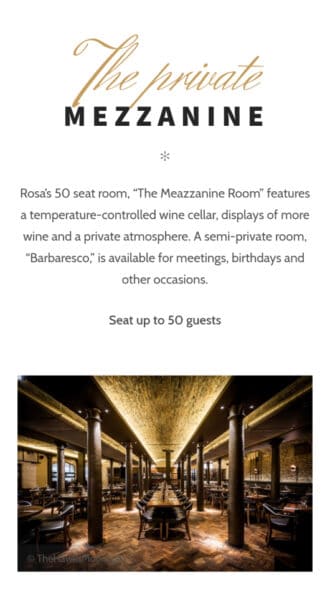 Rosa
The #1 selling restaurant theme built to help small businesses to shape an experience that people remember.
View Rosa
Portfolio and Photography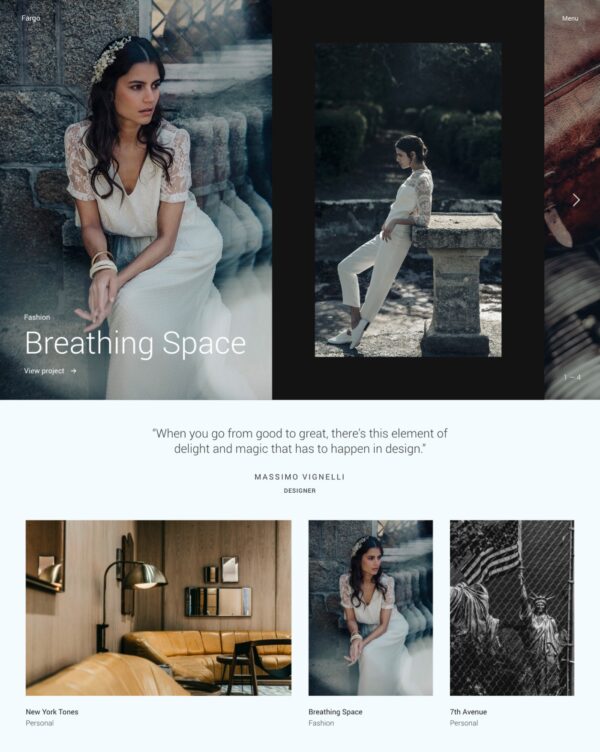 View Theme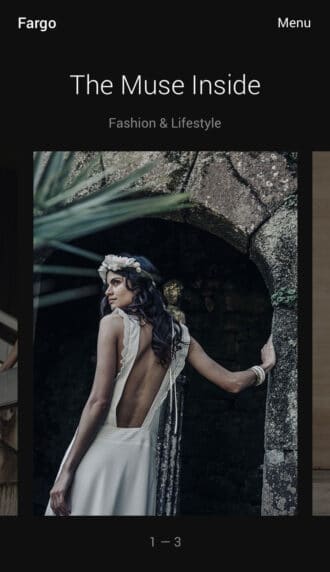 Fargo
A cinematic design crafted for visual artists who want to inspire their world with a custom experience.
View Fargo
Directory and Listings
View Theme
Listable
A listing directory WordPress theme that will help you create, manage and monetize a local or global directory site.
View Listable