Meet Vasco
Want a WordPress travel blogging theme?
Vasco is designed to help you share your stories with the world.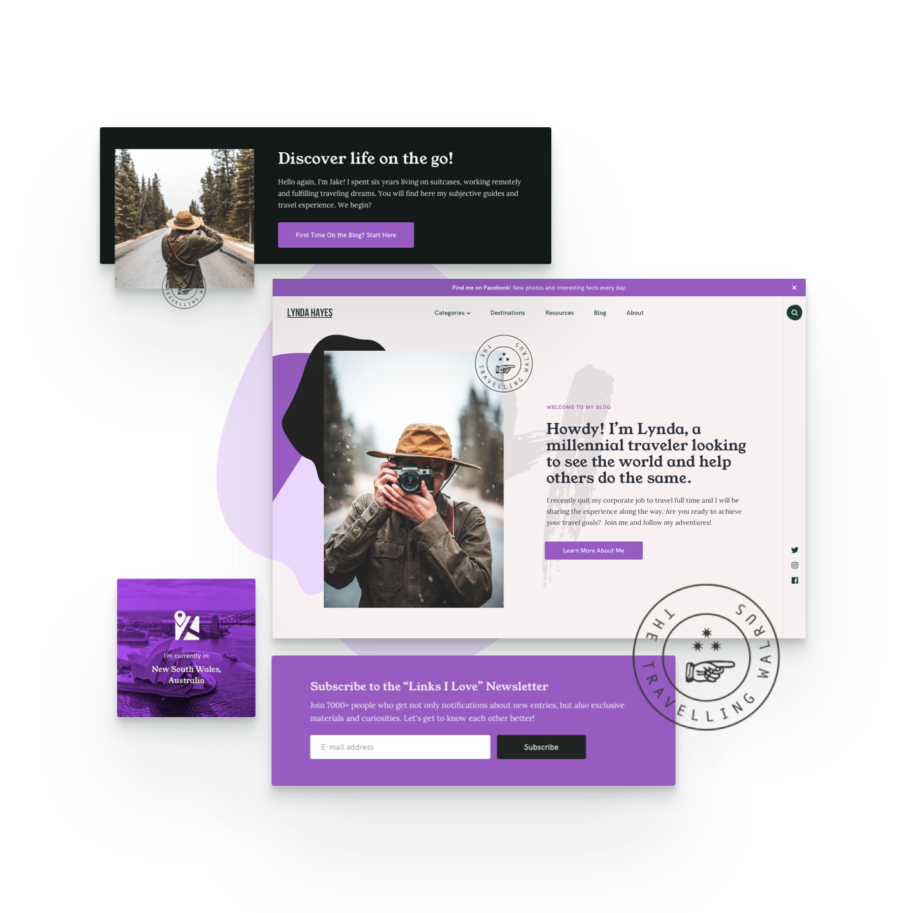 Easy to use
Personalize without writing code
We developed an entire widget-based system to help you create a flexible home page that matches your needs.
Thanks to these special drag-and-drop sections, you can nurture a loyal audience around your fascinating stories and capture commercial interest.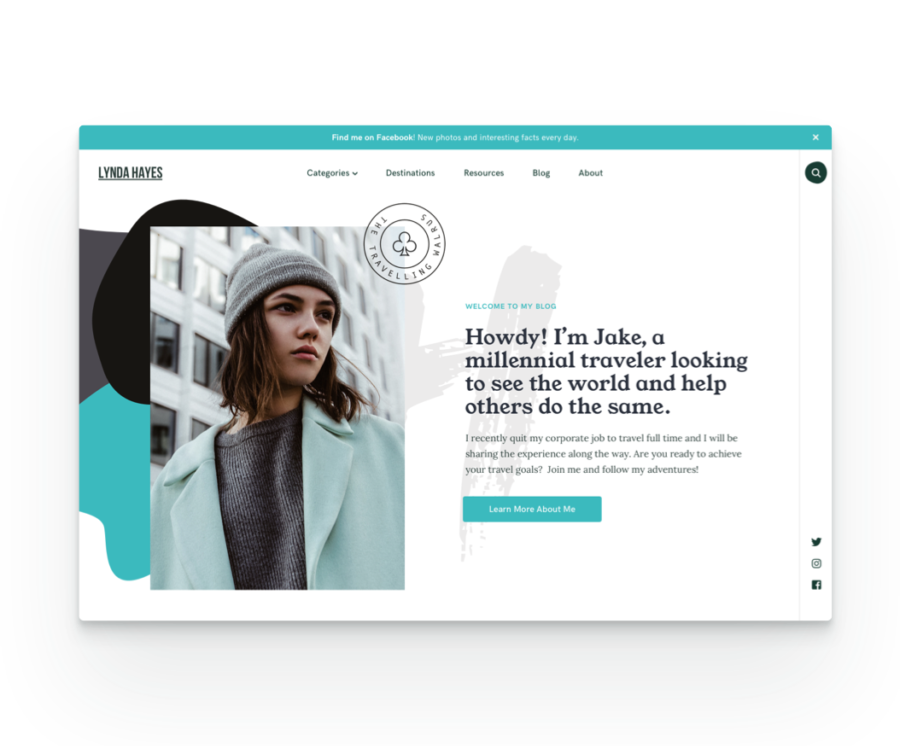 Unique Look
Options for a unique visual brand identity
We build a next‐level customization system to offer you a unique option to express your personality.
Inspired by travelers lifestyle, we help you level up your visual identity by 
auto‐generating a stamp of your name 
and 
a set of colorful shapes
.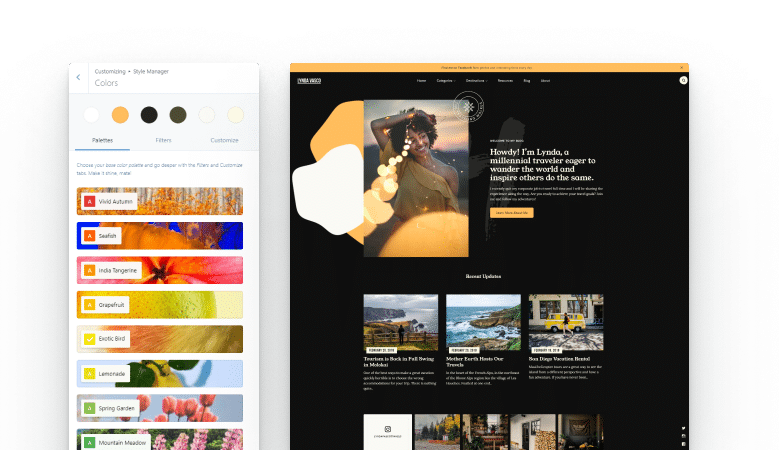 More Options
Advanced customizations
Take advantage of Style Manager, an intu­itive and friendly inter­face which allows you to fine‐tune colors and fonts to suit your tastes.
You can also play around with the layout and truly match Vasco to your unique style and blogging needs.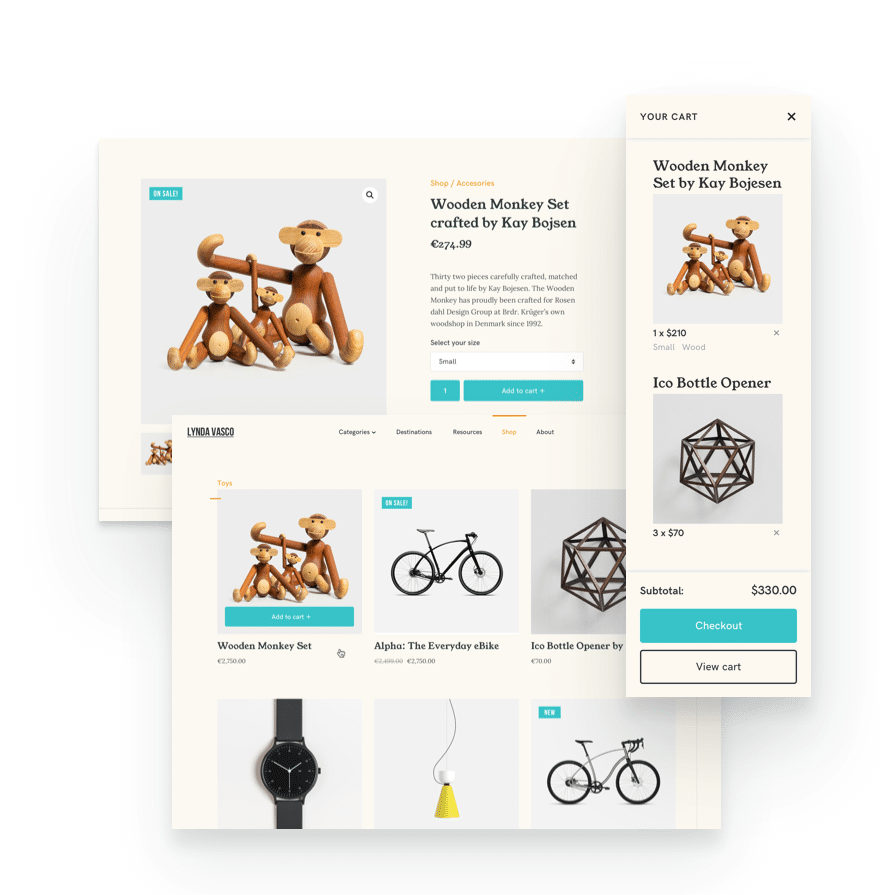 E-Commerce
Everything you need to create an online store
Beautifully integrated with the famous WooCommerce plugin so you can easily create the online store you want.
Maintain a consistent aspect of the website across the board and drive more sales by offering visitors a seamless experience.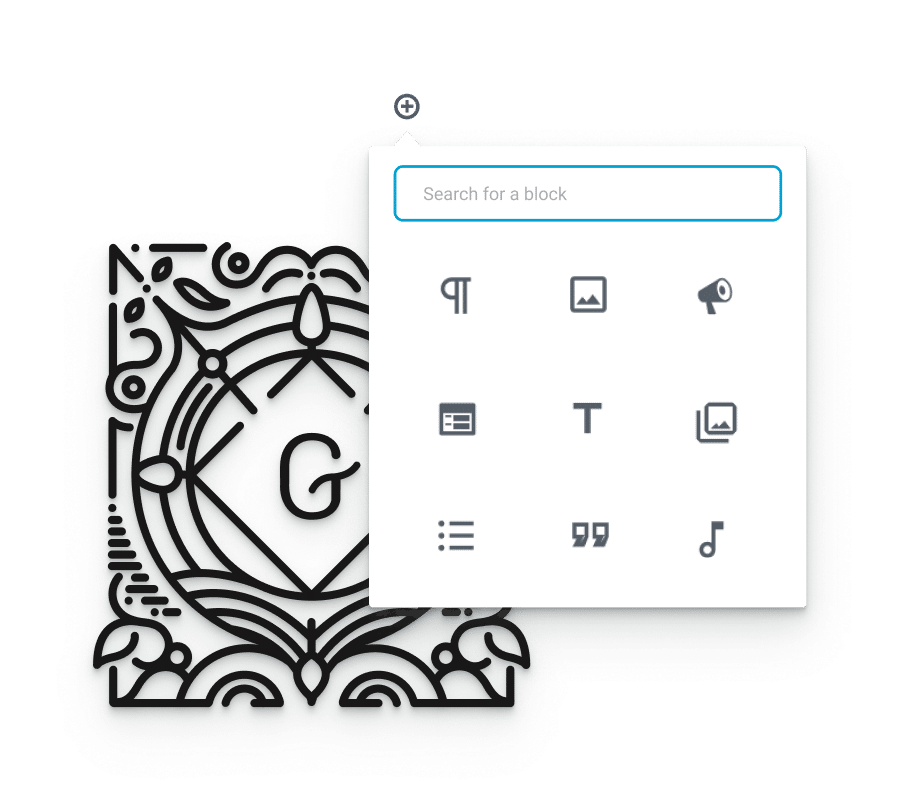 Updated Features
Tweak your content with Gutenberg
Our goal is to keep your site running smoothly while giving you the possibility of using the latest & greatest version of WordPress.
That is why we made this theme compatible with WordPress 5.0 and enabled the new block editing experience.
Premium Assistance
Human-centered customer support
Behind every single ticket stands a real person who gives the best to help you in due time.
On top of that, you have access to our knowledge base directly from your Dashboard, so that you save time and make it happen by the blink of an eye.
Easy translation

You can make room for a bunch of cul­tures to enjoy your sto­ries. Our themes have a good deal with WPML (WordPress Multilingual Plugin), which means is ful­ly com­pat­i­ble.

Good SEO Practices You Can Trust

Google ranking is relevant on multiple levels: it places you in the big league of travel bloggers, and it keeps you there. We covered all the responsible SEO practice for a killer start.

Fast loading speeds

You won't just get the looks but also the speed your website deserves – that's why we paid extra atten­tion to do every­thing is nec­es­sary for your site to run faster and smoother than ever.

Mobile‐and‐Responsive Ready

Its ver­sa­tile design match­es mobile devices' require­ments and allows every­thing to run smooth­ly and effi­cient­ly. Now, your con­tent is cer­tain­ly where it deserves—in the spot­light.
COMPLETE PACKAGE
Other Features
We got you cov­ered by offer­ing every­thing you need to achieve results. With us, you are in great hands regard­ing the set of fea­tures that bring real val­ue in the long run.
Share your travel experiences with Vasco.
Write about inspires you and make a living out of it.
Flexible and easy to use:

"The main reason I bought from Pixelgrade was the design of Vasco. It had the exact personality that I wanted for a travel-related blog and quite different from what's out there. After acquiring it, I also found out how easy it's to configure. This helped a lot for the indecisive person in me that tried out all the possible customizations before deciding."

Ioana from Romania

Travel Blogger
Different than anything else:

"I was looking for something unique that will represent me and my brand. Vasco is colorful, fun, easy on the eye and allows me to tell my story without the need for too many customizations and tweaks, although the options are definitely there. I also like that Pixelgrade has a small team focused on providing a personalized experience to every customer."

Sophie from Belgium

Blogger & Business Coach
Care for our customers:

"The first thing that comes to mind when thinking about Pixelgrade is a boutique, where I can get hands-on help and a family atmosphere. What sold me was the amazing portfolio of themes that I have not seen anywhere else and that I felt I was not just one of many. I also love the customer service! Everyone has been more than helpful and very genuine."

Tamayla from USA

Blogger & Counselor
What will I need to use this theme?

You will need your own domain and a web hosting with the current WordPress version installed. To make things easier for you, we recommend the Flywheel hosting company.

Can I customize the themes?

Yes, all of our themes are licensed under GPL (like Word­Press itself), so you can cus­tomize them with no restric­tions. Feel free to adapt it to your own writing or business needs!

Do I need to purchase any plugins?

This theme does not need premium plugins to configure it as showcased in the demo. Some plugins might require premium licenses for advanced features but that's not a requirement.

Does this theme use a page builder?

You should be able to run any page builder of your choice (Elementor, Divi, Visual Composer or others) with no problem. All this said we didn't use one when creating this theme.

Can I use the themes for client work?

If it's just one client, sure. If you're a freelancer or a small agency that wants to create multiple websites for clients, you can pick the Themes Bundle plan and have unlimited access to all of our themes to build as many websites that you want.

What is your refund policy?

Although we don't think you'll ever want a refund, our goal is always to be fair and reasonable. The refund policy is not any different: we offer a 14–days no‐risk money back guarantee on all of our themes. No questions asked!
Frequently Asked Questions
Got questions? Maybe we have answers.
Building websites for a living?
Get all our WordPress themes and save over $2,000