Get all our themes and build unlimited websites
Ideal for freelancers and digital agencies
💸 Get 5x times more value for the price, and use the savings to advance your business

💪 All themes included so you can build websites for various industries

🎨 Personalize to match your client's demands with our intuitive Style Manager system

✨ Lifetime theme updates so things are always up-to-date and running smoothly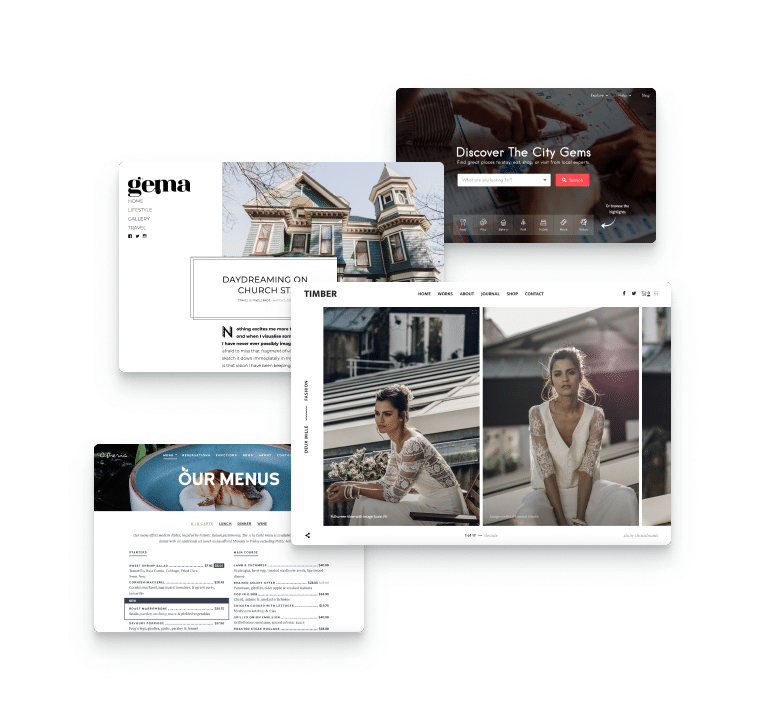 Ready for Everything
Versatile themes for different industries
Our bundle includes 21 WordPress themes tailored to a wide range of industries and niches, such as restaurant & hospitality, blogging & storytelling, portfolio & business, photography & visual arts.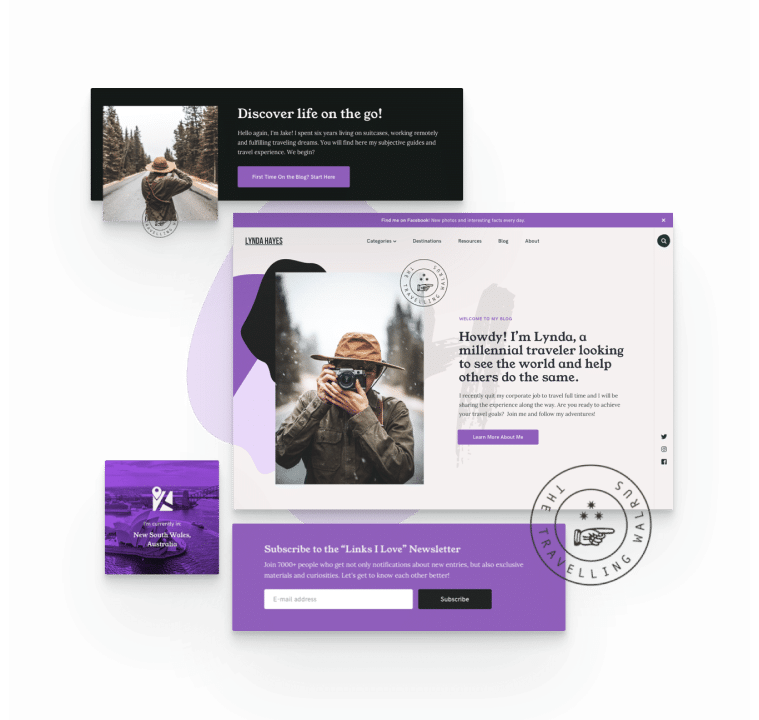 Well Researched
Well thought-out design decisions
We put a lot of effort in the design process to make sure we save your back from all kinds of mistakes that can ruin the experience for your customers.
It's the only way for you to focus on what you know best, confident that we took the right design and functional decisions to guarantee success. We've got you covered.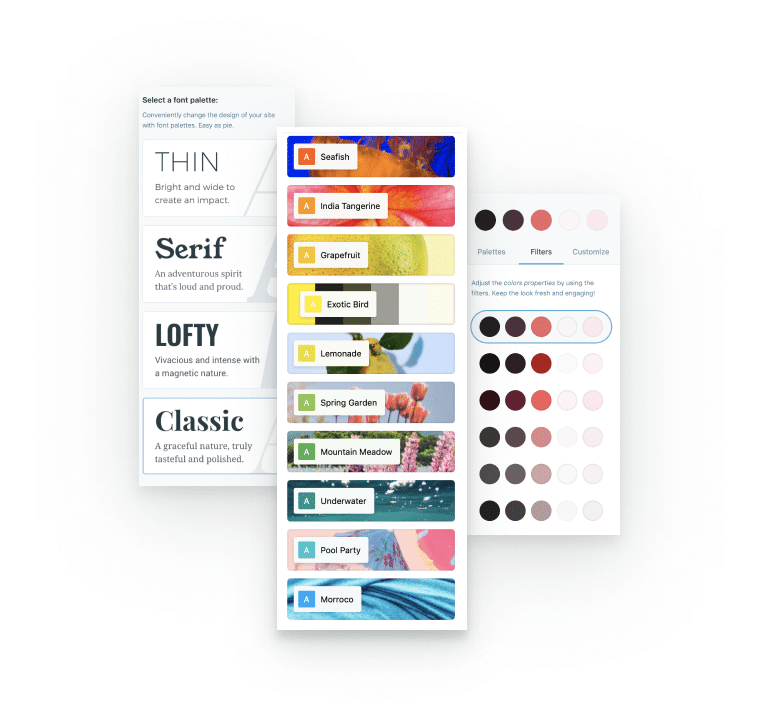 Advanced options
Smart and intuitive customization tool
All our WordPress themes come with Style Manager, a friendly colors and fonts customization tool. It helps you create websites that stand out from the crowd with just a few clicks.
Save time, energy, and money by using it instead of writing lines of code.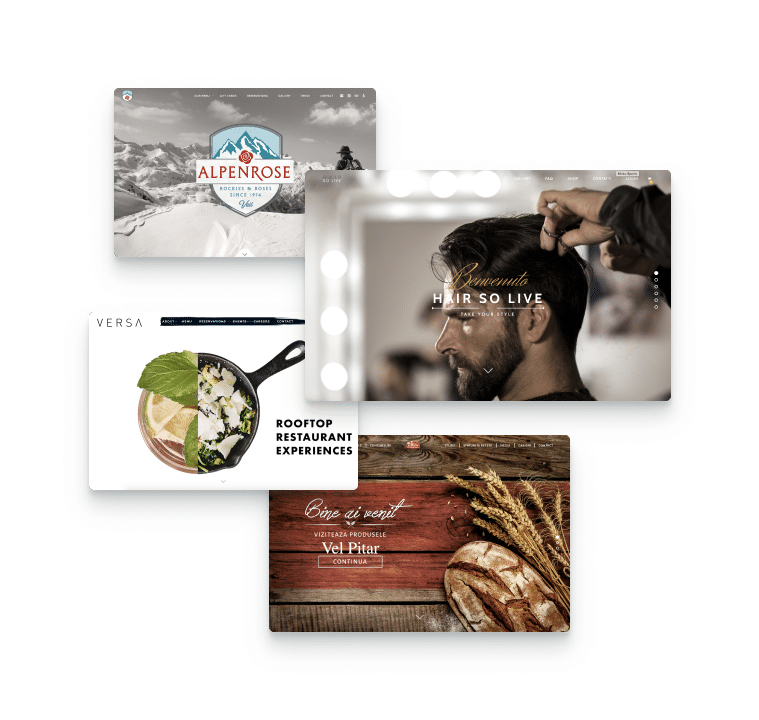 Complete package
Unlimited websites with lifetime updates
Get more value by building multiple websites with the same WordPress theme. Adjust them to different industries depending on your customers' requests, and increase the chances of earning more money.
You are safe and sound in terms of product updates and improvements.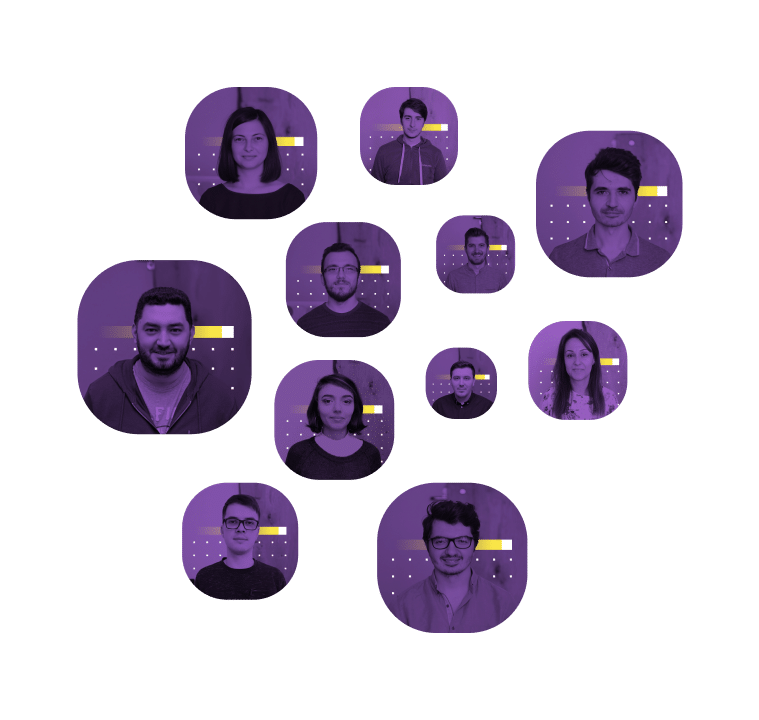 Friendly approach
Fast and reliable customer assistance
The products within the bundle are super easy to use, but in case you have any questions, we're here to lend a hand and walk you through everything you need.
We offer not only support, but you gain a strong ally that will assist you in the process of launching top‐notch websites.
It worths more than you pay:

"I've been using Wordpress themes since Wordpress started, across tons of blogs and affiliate sites. I've NEVER come across documentation, onboarding, and attention to detail as I've experienced with your product and service. Besides being really beautiful and innovative in terms of design and layout, the clever copy and installation walkthroughs are really well thought out and worth every cent. "
Care for our customers:

"Phenomenal support. Reached out with a presale question and got answered in less than two hours. Immediately bought the theme but ran into an installation issue. Same support person emailed me back immediately, offering to manually resolve the issue himself. Kind and real people! As for their themes: I have literally checked out every single theme in my niche on Envato Market and none came as close to perfection as Pixelgrade's work."
We mean it
Words from our customers
Save over $2,000
Grab the Themes Bundle today
All of our design-driven themes for a one-time payment.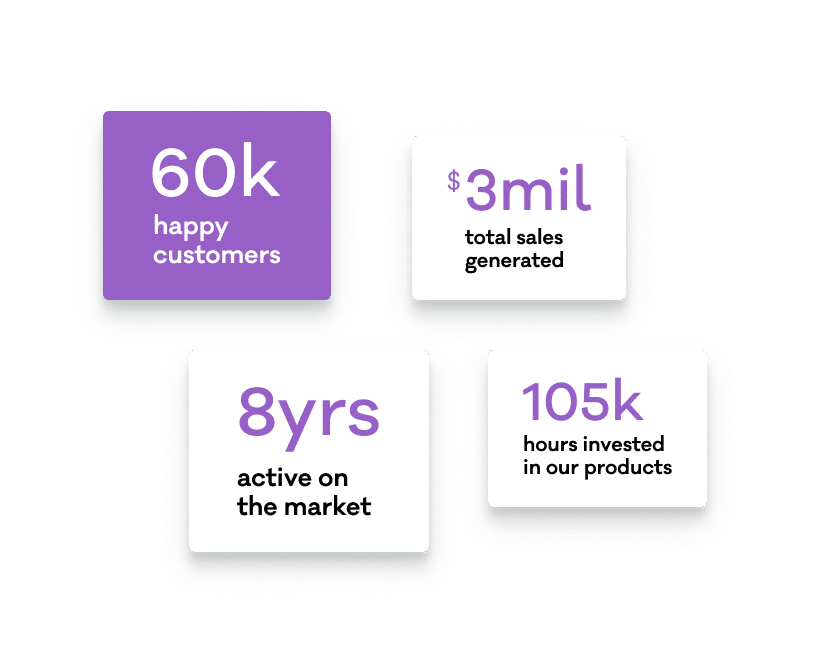 The Team Behind
Who are we
What is the Theme Bundle?

A collection of 21 design-driven WordPress themes crafted for various industries and niches. Some of the No. 1 best selling products out there are part of our portfolio, such as Rosa or Listable. 

What is your refund policy?

We offer a 14–days money back guarantee refund policy on all our themes, including the themes bundle package. To request a refund, write us an e‐mail at [email protected]

How often do you update your themes?

We keep our work clean and reliable. We don't make updates just for the sake of it, but we do provide products which work flawlessly and are in sync with the latest WordPress requirements.

What are the PRO's of Themes Bundle?

You save $2,000 vs. buying themes one-by-one, which will cost you more than $2,500. On top of that, you can build various kinds of websites, which means that you can start addressing different types of customers right away.

Who's in charge if I need guidance?

We take proud in the way we offer customer assistance because we give our best to provide a lovely experience. Alin and Alex are your go-to buddies for any concerns regarding the themes.

Can I customize the themes?

Yes, all of our themes are licensed under GPL (like Word­Press itself), so you can cus­tomize them with no restric­tions. Go build some­thing awe­some and share it with us!

Do I need to purchase any plugins?

No, our themes do not need premium plugins to configure it as showcased in the demo. Some plugins might require premium licenses for advanced features but that's not a requirement.

Can I use Page Builders?

All our themes should be able to run with any page builder of your choice (Elementor, Divi, Visual Composer, or others). All this said we don't create our themes using page builders.
Frequently Asked Questions
Got questions? Maybe we have answers.