Quick navigation:
We live in a world where technology works like a two-sided sword. On the one hand, it can be a gateway to create meaningful work; on the other, it can clutter your mind with all the opportunities it provides.
The most significant advantage as a creative person is that you can earn more while keeping the focus on what's truly important to you and fuels your energy without making compromises.
Let me be clear what I mean by being creative: someone who gets paid for his ideas. No matter the nature of them. Maybe you are good at writing engaging stories that touch people. Maybe you are a stunning photographer whose vision is unique. Maybe you are a talented food blogger who loves experimenting with recipes.
Regardless of how you explore your creative potential and the type of work you produce, there are several ways to leverage its value and make extra money.
In this way, you will continue to invest time and energy in fine-tuning your skills and less in pleasing all kind of weird customers.
I have 8+ years of experience as a community builder within the creative industries and ten as a storyteller and marketer. While wearing those hats, I met dozens of people who aim to earn more money out of their passion, without compromising themselves. However, they don't have the know-how to make it happen.
They know their craft, they're good at what they're doing, they are dreaming of staying relevant as much as possible, but they lack skills and knowledge regarding how to find more customers who are willing to open their pockets and pay for their products or services.
If you're one of them, always feeling puzzled about how to make more money, please bear with me until the end of this article. Once you reach the final words, you will have a clear list of steps and options you can explore.
---
In-depth look on how to make money from your website using your skills
Step #1 — Define how success and good enough look for you
We are different, therefore we have different needs, lifestyles, interests, and so on. So don't try to compete with people or compare with them because you will draw an unrealistic image and act accordingly.
Paul Jarvis, designer and writer, wrote a wonderful book named ''The company of one'', where he talks a lot about how you can stay small and still have big impact, but, most importantly, about the importance of defining what good-enough means for you when it comes to make money. 
Would you like to be a solopreneur working with collaborators? Do you prefer putting together a family business? How about having a job and earning some extra cash from a side project? Whatever the case, you need to be honest with yourself and admit which path fits you.
Every decision is right in a way or another, but it will bring you on a different path. There's a huge contrast between sticking to the freelancer hat and working from your home with other remote people versus building a business with dozens of employees you need to pay monthly.
When it comes to your website, depending on the goals you set, you can decline specific actions to help you accomplish them. For instance, if you just need to cover some fixed costs such as hosting, a few ads here and there (think Facebook, Instagram ads), you can start by accepting paid reviews from some products you usually use. There's a bad idea to create stories about products, services, and people you don't trust for some reasons. 
On the other hand, if you aim to turn your website into a full-time job that pays your rent and the majority of your expenses, then you need to start thinking seriously about concrete actions that can lead you there without being burned out.
One direction to explore is long-terms collaborations with brands. You can write about their products, but also about other initiatives they have, regularly and ask for a flat fee that keeps your cashflow running. 
---
Step #2— Do more with what you already have
Fortunately, if you read this article, you most probably live in a world where a lot more people live a comfortable life.
What changed in the past few hundred years is how ideas become more expensive once people understood their worth and became more attached to the concept of intellectual property.
As a creative person, you experience it every single day because you work in an industry where the demand for concepts (written, visual, multimedia, digital, offline, etc.) is increasing tremendously.
More and more people like you face a new challenging dilemma: How can I explore my ideas in new ways so that I could earn more out of them?
Here's the thing: you need economically viable ideas in order to ask for money. If they do not bring a sort of value, they are, well, entirely useless. The worth of them can vary: from teaching someone specific things about how they could improve a skill to creating pre-defined design templates that they can use in their work to save time and other resources.
Whatever the case, your ideas need to bring something in return that feels like a benefit for them. Otherwise, is just thin air and will easily dissapear.
Now it's time to go in-depth and talk about specific tactics you can consider to sell more on the Internet. Are you ready to embrace this challenges?
---
Step #3 — Develop multiple revenue streams
As someone who want to be sustainable and profitable constantly, you need to put your eggs in many baskets. We live in a super dynamic world, where there are no certainties. On the opposite, loads of people are joining the same league you are part of, so the competition is getting stronger.
Therefore, consider mix and matching the above examples to create a flow of revenue streams that keeps you above the what no matter if one of them fails. 
For instance, try to combine brand deals with ebooks, online courses with offline events, and consultancy with creating physical products. Try to put your skills to work for you in a diverse yet efficient way, without diluting your effort or the results.
Far mor important then that is to start considering developing a strategy which allows you to make recurring revenue. This way you have your back covered and, on top of that, you earn time which you can invest in different areas of your life, not only professional
---
Step #4 — Choose the right tools and platforms
Nowadays, if you are perseverant and hard working you can get tasks done by yourself. The days when we only had experts who could help us on different areas are quite over.
If you are already on WordPress with your website, you're pretty much set to go. That's because you can easily scale it up according to your needs. Not to mention that 34% of the websites out there are base on thise CMS (content management system), and more and more people are joining the party since it's so easy and somehow cheap (at least) to start.
There are premium themes out there that you can adapt to your specific needs in order to put together a website that represents both your activity and values. The design of some of them is really outstanding and the fact that you can manage them by yourself helps you save money and time.
Moreover, WordPress is an active community where people of all kinds are developing products that you too can use for improving your digital presence. 
Let me name a few: 
Gutenberg is the lastest editor which is far more easy to use and helps you manage content in various ways;
WooCommerce is a e-commerce plugin you can easily install to create an online store to sell your products;
Style Manager is a customization tool integrated in all our themes to facilitate you get visual consistency across your website, no matter how much you build upon it.
All these tools and platform are at your fingertips, you just need to make a bit of research and work with the best providers out there.
---
Step #5 — Start small and manager risks
Too often people like you get excited in the first couple of weeks, maybe months, and start a lot of battles that they can no longer fight after a while. They simply want too much too soon.
I suggest you to kick-off on a smaller scale and learn how to manage risks as you grow and develop your website. It will not only help you evolve organically and learn a lot without skipping important lessons, it will also give you a lot of clarity about where you want to invest more, and which efforts you are okay to let go.
Don't be afraid to take the time you need to define how success looks like for you; this way you can know once you hit that phase or what you need to do to get closer. If you see your life as working from home for just 6h everyday, be honest with that decision.
Be introspect, check the values that define you most, imagine how would you like to spend your days, and make sure every single action is aligned with your intentions.
Put in good use what you already have in terms of gadgets (you will be surprised about how much you can accomplish with your current phone) or your skillset (a photographer can also be an excellent content creator or a provider of beautiful visuals for social media channels).
Choose tools, platforms, providers of all kinds that resonate with your approach and give you room to make it happen on your terms. For example, if you value privacy, go with tools that promise that like DuckDuckGo for searching, Brave for internet browsing, and so on.
All these will give you plenty of peace of mind that is priceless for someone who want to make money out their skills on their websites. If you want to be one of them, you already know where to start from.
---
Think about scalability and your available time
The best option to generate sustainable revenue from your website is to pack your work in various types of products.
By work, I mean content of any kind (articles, stories, visuals, videos, illustrations, designs, etc.), and by products I refer to both digital (courses, ebooks, webinars, podcasts, etc.) and non-digital (jewelry, clothes, mugs, T-shirts, books, coasters, stickers, etc.).
Now, I'll assume you already have a strong skill you rely on, and you are open to leverage your game. In other words, you are not at the beginning of the journey; testing the water out there, you already have somehow a clear idea about the value of your work.
For instance, maybe you have a blog where you write down articles about topics related to food and health. You share stories from how you decided to pay attention to what you eat, why you recommend some diets, even managed to generate some testimonials from people whom you teach about changing their lifestyle and staying healthy.
You've been writing for a while, gathered dozens of articles, people from your community have been distributing your content across social media, and all this effort led you to a few partnerships.
Most probably, brands started to reach you out to review their products, write guest posts on their blogs, publish promotional Instagram stories for them to gain visibility, and touch new audiences. For you, this effort translated into making more money to pay hosting, subscription to different digital tools, and so on.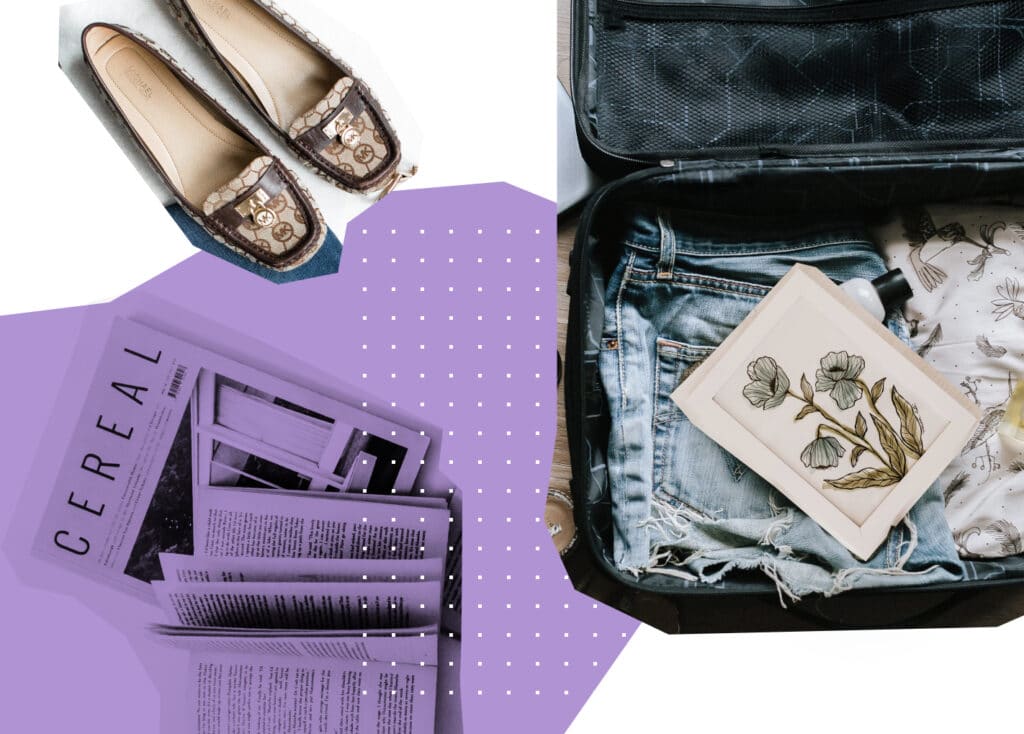 Quite a promising start, right? You reached a level where you not only write content just for the sake of sharing your thoughts out there; you've also been noticed by brands you admire and trust to work together. On top of that, people are talking about your content, and they kind of love following you because you gain their trust.
👍 The pro is that you have now an audience you address, and you are associated with companies that can afford to pay you. This way, you expanded your network, met new people, got in touch with new tribes, and became more prone to find new collaborations.
👎 The con is that such a tactic is not scalable. You are a one-man-show, and you have limited time and resources (we all have, right?). You can't work with several brands at the same time, and if you try to delegate, you might lose some contracts because they want to work with you directly. That's why they reached you in the first place. Your name it what matters most to them.
Now let's explore some options that allow to scale your revenue without investing the same amount of effort every single time.
I chose three examples of digital products that you can consider today and take it from there. Too often, creative people tend to feel overwhelmed with the wide range of options they have. The truth is that not all them match your goals and the best way to find out which one do that is to start small. 
---
Option #1 — Create digital products and put them for sale
Put together an online course where you teach people something valuable
For the sake of being consistent and sticking to the same example, you can create an online course for other food and lifestyle bloggers who are in their early days and want to take a similar journey as yours. 
Sharing knowledge is a smart idea to attract wider audiences who are willing to pay for accessing your expertise since this way, they get insights that can help them avoid mistakes or lose money.
There's a bunch of people who are already doing that successfully, but I chose to let you know about Paul Jarvis, who I been mentioning earlier.
He's an experienced designer who started as an employee at an agency, quit, and then took the freelancing path. Now, he presents himself more as a creative entrepreneur and writer since.A few years ago, I bought one of his best courses — ChimpEssentials, where I learned a lot of stuff about how to use MailChimp in a way that brings new customers on board but also feels natural and genuine to the way we communicate at Pixelgrade.
He recorded every single lesson, provided a lot of value through his live webinars and Q&A sessions, send e-mails to offer extra information, and so on. Long story short, he poured his knowledge and experience into a course that was open in batches (twice a year for a limited timeframe).
Jarvis worked a lot to make all these things happen, that's for sure. It's not easy, and it's not a weekend type of challenge. But once he did it right, got in touch with the right kind of people (mainly marketers, such as me), he succeeded in finding customers who got a lot of value out of his course. No wonder why he's still successfully delivering it today. Moreover, he expanded his portfolio with others too.
The great thing about online learning is that you work once, mostly when you put together the first course, and the result is scalable. Of course, if the content changes, as did for Paul Jarvis, because MailChimp got plenty of improvements, you need to update everything.
However, maybe that's not the case for you. The great thing is that you win a lot of time that you can invest in different areas, such as communicating with your audience, posting on your blog, keeping in touch with your current customers. That's fantastic news since you are a small creative freelancer or solopreneur, who mostly works on his own. 
Every single hour you win is golden mine, especially if you know how to spend it: reading, crafting your skills, improving your craft, and so on.
Create an eBook out of your knowledge and sell it online to your audience
Another strategy to build on top of your knowledge is to create an ebook where you address real problems that you faced and found a solution to them.
eBooks are a great way to optimize the content and insights you already have and make them available in a more appealing and easy to grasp material. One way to do it is to select the evergreen educational content (content that is relevant as time passes) – work once and reap the benefits for as long as you want.
Providing value to your community through curated content not only builds momentum, but it also increases your authority.
The more you have of that; the more significant are the chances to develop stable relationships that will turn into projects, collaborations, new business.
Let me share with you how we approached eBooks at Pixelgrade, maybe you resonate with our attitude on this one.
We started by taking an in-depth look at our blog. This research led us to a set of articles tailored to writing, a topic that we heavily covered in different ways. While rereading them, we noticed that there's a red thread that can be structured and fine-tuned to create an eBook.
We used our branding system to help us emphasize the key messages (we have an in-house designer, but you can make it happen with tools such as Canva or asking for help within your tribe), created a landing page (you also find a bunch of free options out there), used an e-mailing services (ActiveCampaign in our case), and made it available on our website.
We did not ask for money at the time, but now I am seriously reconsidering because I genuinely believe that you need to pay for the knowledge you get from experts.
However, more than 1,000+ people(from developers to teachers) downloaded our resource, wrote us great feedback, promoted on their network, and some even bought our work (WordPress themes).
👍 The pro is that you can sell it ongoing, and that means that you have recurring revenue, which is mandatory as a freelancer or any one-person company. Moreover, if you reach people who take real value out of your eBook, start to brag about it, write reviews and testimonials, the chances are that more folks will hear about, and some of them will also pay for it.
👎 The con is due to the content of the eBook. For instance, if you choose to create an eBook about a dynamic topic that changes and evolves at a super pace, you will need to update it regularly with new and reliable information. Otherwise, people will feel you are unprofessional and lazy, and that's not okay.
---
Option #2 — Earn money by developing offline products
If you're the type who prefers to get out of the digital world, you can always repack everything you know and experience along the way into a workshop, training, or conference. 
Turn your public speaking skills into products that can generate income. And even if you don't excel in this area, you can start small by talking to 4-5 people, and, with time, you'll gain confidence and move to bigger audiences. If this doesn't suit your personality as well, kick-off with 1:1s. 
As long as you provide valuable information that people can use and implement within their activity, they will pay for listening to you. You can start with small fees and grow organically from there.
👍 The pro is that you have the chance to create stronger bonds with the attendees, and they can help you obtain new projects. Expanding the network with relevant connections, keeping the dialogue authentic and transparent, both are smart ideas that will bring you benefits in the short and long term.
👎 The con is that the costs can quickly go up. In some scenarios, you need to work with different providers: someone to help you with the overall communication (reaching out, participants management, answering e-mails, etc.) since you no longer handle everything by yourself. On top of that, maybe you also need to invest upfront money in renting the space, whatever you need in terms of logistics, coffee, finger food, and so on.
But hey, have you ever thought of producing small product (mostly swag) to sell on your website? Read next to find out how you can explore this area to maximise your revenues.
---
Option #3 — Sell physical products on your website
On the flip side, you can explore what it implies to sell small physical products on your website. For example, maybe you want to sell your book in which you share the vision you have on the culinary world (food waste, fair trade, local ingredients, and farmers, etc.) along with a series of your best recipes.
You can also think about other goodies, such as laptop stickers (check out Sticker Mule's work), coasters, mugs, T-shirts, prints, tote bags, etc. It might sound like too small to give it a go, but every single product you put out there works like an extension of your brand. Once you got the authority I mentioned earlier, some people will also invest in supporting your activity this way too.
A good example is illustrators who publish their work online on their website and Instagram profile. A lot of their audience would like to hang that picture on their wall, take photos and brag about on the Internet. It's just human nature: you want to show people how you support your favorite artist. For the illustrator, this means that he only has to draw one time and resell that drawing as many times as he wants.
This way, you not only have the chance to earn a few more bucks at the end of the month but, maybe most important in this phase, to spread the word about your work.
You can encourage your customers to publish photos with your swag on social media, tag you, share their opinion with their audiences, and all these actions will increase your popularity.
Selling it on the Internet has never been easier. You have all the tools out there to make it happen — from free WordPress themes, free plugins, payment processors, billing solutions & Co.) you no longer need to hire an agency or a bunch of freelancers to get the job done. If you are up for putting yourself in the middle of the process, you can get the job done.
👍 The pro is that this way, you develop a new revenue stream, and by distributing your eggs in many baskets, you diminish the risks and stay profitable. That's the No. #1 rule in any business, no matter their size or profile.
👎 The con is mostly around logistics: keeping an accurate stock, finding storage space, dealing with a trustworthy delivery service, etc. It also implies having time to offer customer support assistance because people will have all types of questions: about shipping, refund policy, promotions, and such.
Let's recap everything by the blink of an eye to make sure you have the main messages well formulated.
---
Takeaways to keep in mind when you feel lost
Instead of a conclusion, I would like to say Thank you! for reading until the end by listing the main takeaways to keep in mind whenever you caught yourself finding all kinds of excuses.
Determine how success and good enough look for you because it will help you adjust your expectations and keep you on the right track.
Do more with what you already have, no matter if it's related to gadgets (phone, laptop) or your skills and abilities (content writing, design, photography).
Build more revenue streams to stay safe and gain control of your cash flow by exploring different ways to pack your work (digital and offline).
Choose tools and platforms that can help you get the job done with less money. Try to make it happen by yourself because you have everything you need at your fingertips.
Start small and hadle risks by launching the first version of digital and non-digital products to see how it goes. It helps you get rid of the pressure.
---
Earning more money online out of your skills has never been more convenient. It is not easy as a walk in the park, but it is definitely worth a serious try. The days when only big names out there had the chance to make money on the Internet are gone. Now you can do it too. The best part is that you can make your own rules.
Just imagine how your life will look like if you succeeded in getting paid for several products and services, without being worry and anxious that the next bills are knocking your door?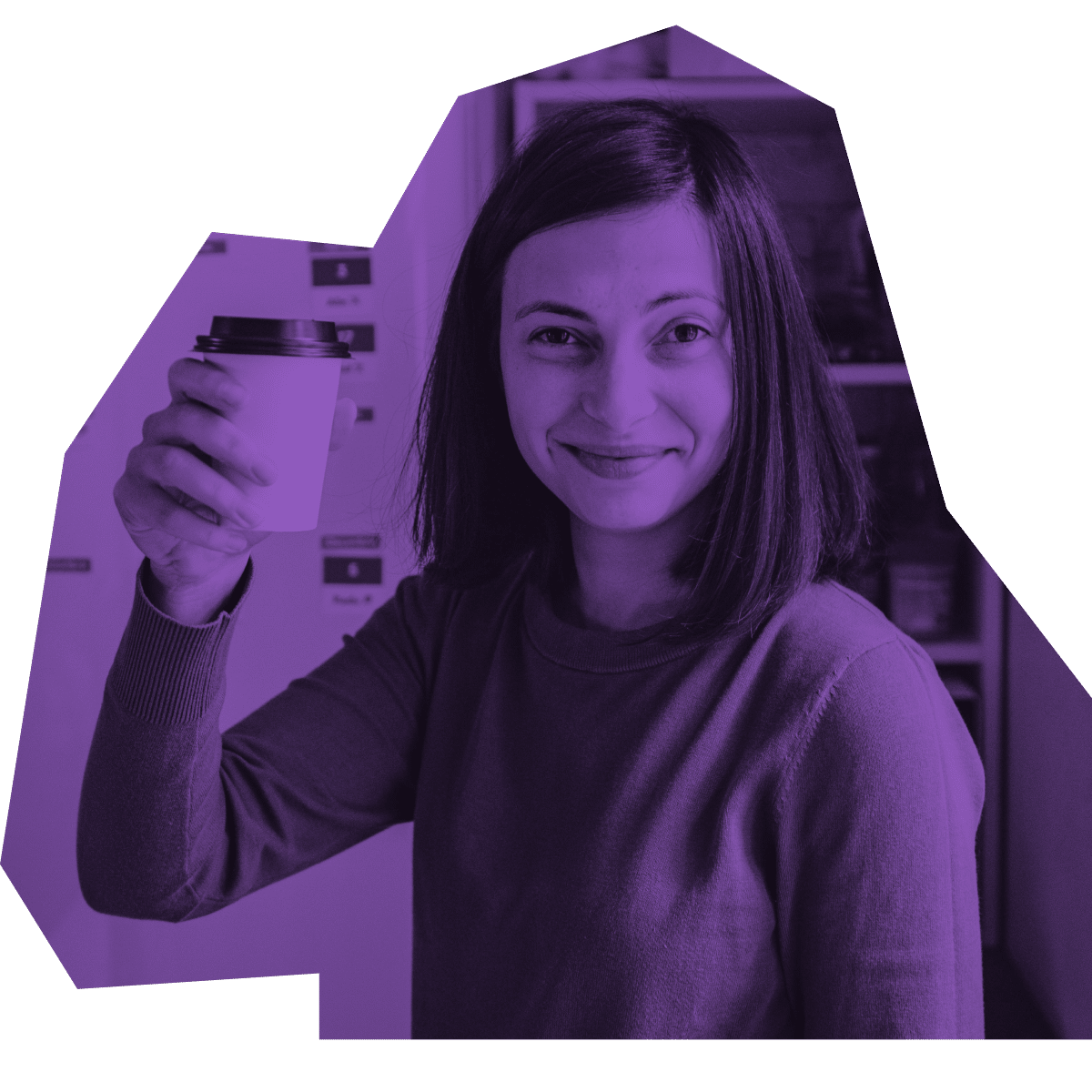 Hey! I'm Oana. 👋
I would like to help you level up how you make money online in a way that is authentic and sustainable.
Book a call with me