You might be a photographer who decides to sell their prints, a ceramist who creates vases, or a painter who turned their way of slowing down into products people want to hang on their walls. Once you get traction and see a genuine interest in want you make, the natural next step is to think about the best ways to present your products and sell them with ease.
Of course, getting traction usually means starting on social media. Still, we all know how easy things can get out of hand: multiple messages on various channels (Facebook, Instagram, WhatsApp), a difficult way of tracking your orders and filtering customers, and the pressure to answer those requests as soon as possible, no matter the time of day.
That's why you are probably here, reading this article. You're evaluating if building a website is the right way to go and want to figure out how to do it.
So, in my attempt to help, I'm going to walk you through these steps:
Let's make it happen!
---
Why having a website is the right next step
The thought of creating your website might seem daunting at first. In the end, you are passionate about making stuff, not figuring out the intricacies of running an online shop.
So, a natural question can come to mind — why should I build a website? Sure, running a business via social media is difficult, but building a website seems even more complicated than managing orders via DMs.
The good thing is that many solutions have been built to help you overcome this challenge. Every business that wants to attract people like you tweaked their website building tools to ensure you can make progress easily, and your success is their success.
Of course, there's a learning curve involved, but if you are serious about your craft, you need to embrace the challenge because it will pay off.
Here are some of the benefits of building your own corner on the Internet:
1. Create a visual brand that stands out
Everyone looks the same on social media, and your posts don't differentiate you from other companies or people. Everything has to fit in the same box governed by the same rules.
If you want to stand out, you need to build a brand around your small business, and a great way to achieve that is through a website. You have the option of creating your own visual identity—think about colors, fonts, logo, photography, verbal identity, communication, storytelling.
Once people arrive on your www, they'll notice all those elements and create a mental anchor for who you are. This way, no matter where they encounter these visual identifiers (on social media, on a poster, a business card, etc.), they'll be able to tie them back to you.
This is the first step to offering your customers consistency across all the touchpoints, increasing the chances of standing out among your competitors.
2. Instill healthy habits among your customers and fans
Directing people towards your website to check out your products and purchase them as early as possible is a great way to make your life easier. All the necessary information will be on the website, so your phone won't ring every 5 seconds with questions about your products, delivery times, stock availability, variations in colors, and such. 
You will gain more time that you can dedicate to optimizing other areas of your small creative business and not be trapped in a never-ending circle of repeating the same information over and over again.
You will still get questions, but those can be a good source of knowledge about improving the website further: either to include specific product details you missed, clarify the delivery process, add new payment methods, and more.
Having a website requires continuous improvements, but it will get better with each step, and people won't need hand-holding as time passes.
3. Have a place you call home
There can be many situations where people need to be directed to a place to learn about you. You can share your Instagram username, but the problem is that a bio can't substitute a well-written about page. A list of photos can't tell which products are in stock.
All the press (meaning blog post mentions, interviews, recommendations) are far more valuable if they point to a www address. All of these are an opportunity to build backlinks (aka being linked by other trusted websites) and improve your SEO (search engine optimization) game in the long term.
Google will see your website as valuable and start showing it in search results, which social posts can't ever achieve. The products you promote on social are not findable on Google, and those links do nothing to increase exposure in search.
By having a website, all your products have a chance to show up in results and bring in new customers. Couple that with writing on the blog, and you got yourself a content strategy meant to attract people who are ready to buy.
4. Have total control over your online brand
No one likes being at the mercy of algorithm changes and seeing their content buried in the feed.
The same principles apply to popular marketplaces where creative people sell their work (think of Etsy, Amazon Handmade, and others). Your store looks like any other, your products are showcased next to your competitors, and there's nothing you can do if they decide to change the rules. You need to obey their terms and conditions.
Being present on a marketplace can be rewarding because it opens your product to a market you never had access to before, but you need to be careful how long you stay there or if their drawbacks are worth it. Moreover, usually, it seems like a box of chocolate with plenty of flavors, but the truth is that it's super tough to get the right kind of attention and make your voice heard.
The good thing about "carving" your name on a piece of the Internet is that you have total control over how you present yourself, what, when, and how you sell your work. No one can make you do things you don't want to.
Having your brand, colors, and products displayed just the way you want is a big advantage. You won't have competitors lurk around the "Recommend products" section; you can offer the purchasing experience you feel is right, showcase your values and present yourself in a way that speaks to who you are.
Why you should build your website on WordPress
WordPress is an open-source content management system that allows people to create a website easily. It powers about 43.2% of all the websites, and the vast community around it helps it grow each day—either by contributing to the core code of WordPress or by expanding its functionality via plugins (for things like email marketing, e-commerce, payments, contact forms, etc.), and themes (to ensure your website looks top-notch).
There are, of course, other alternatives like Shopify, Squarespace, Wix, and more. They promise to deliver a more effortless website building experience while offering all the necessary parts in-house. Nothing comes without a learning curve and, since their software is closed source (meaning they have total control, you don't want that, trust me!), the possibilities of broadening their functionality are limited.
This is especially true if you are not based in countries like the US, Canada, or the UK. Since few external developers can build on top of these platforms, you will often find yourself unable to integrate with the popular providers in your region (like payment processors, delivery services, etc.). Here, WordPress excels due to the power and size of its community, which means you will almost always find a solution for every need you have. 
On top of this, with WordPress, you own the website you built, and you can do whatever you want with it. Add as many things, tweak it however you want, remove what you don't need. 
That's not the case with the other solutions. They keep a tight lock on what you can do on their platform, which tools to choose, and how to adjust them. Fewer choices to make (an advantage for some) and less flexibility—you need to decide what matters to you.
---
What are the basics of building a WordPress website
The only difference between WordPress and the other website builders is that you need to find yourself a hosting—meaning a place where your website will be stored (similar to how you store files on a hard drive, to put it simply).
The good thing is that hosting providers have improved their services, and most come with WordPress pre-installed. GoDaddy, Bluehost, SiteGround, and A Small Orange are great solutions. Pick the pricing package that's closest to your current needs, as you can always upgrade later on.
A domain name is also necessary, so people can know what to type in the address bar. This service is often one of the core offers of hosting companies, which means you can quickly get one while signing up for your hosting plan.
The most popular domain extension is .com, but if you don't plan on addressing an international market, you can go with the top-level domain of your country (e.g., .de for Germany, .fr for French websites).
Next, you need to choose a WordPress theme that can shine a light on your business and product. Think of these as your website's design baseline—similar to the templates offered by Squarespace and the likes. You can start with a free WordPress theme, but if you want a performant online shop, going premium is recommended to have all the bells and whistles.
What to keep in mind when choosing any provider is the company behind it. You will need customer support, and here is where not everyone is created equal. Choose the provider that seems to be there to help you when needed. Read their reviews to see what people have to say, send pre-sales questions with any concerns, check their social profiles. All in all, do a background check to learn if they'll be there for you or not.
---
How a handmade soy candles business thrives on WordPress and Rosa2
I have the perfect example to prove my point.
In the next lines, I would like to present Andra, a creative person who decided to channel her creativity into making scented handmade soy candles. She started in 2016 and named her small business Flair Scent.
I've been a creative person since I was a little kid. I was always creating stuff from paper and cardboard, like pencil stands, photo frames, cards, jewelry, all kinds of crafts. Sometimes, when kids would call me to go out and play, I would say, "no, I want to play by myself." But back then, I didn't knew I was creative.

Andra from Flair Scent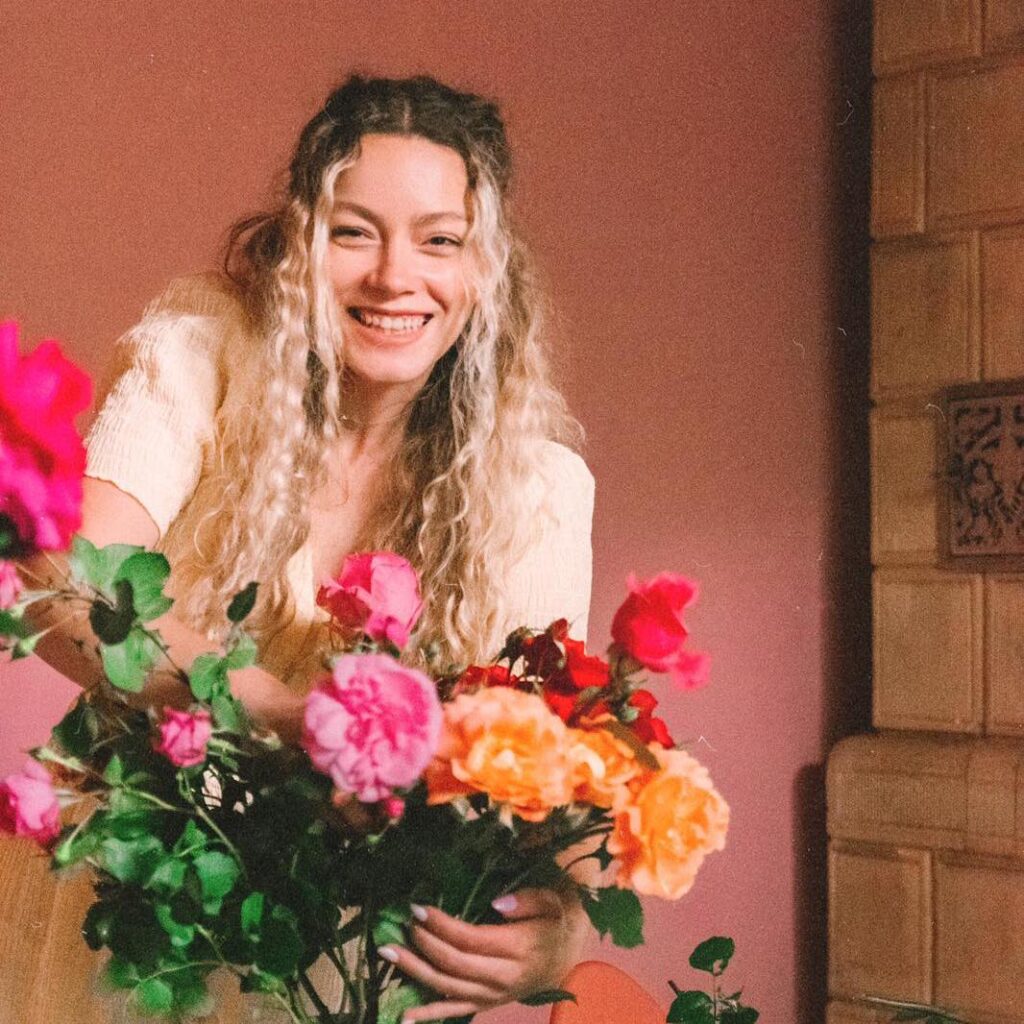 Since she was a kid, she loved to surround her house with a pleasant smell, going as far as rating the best smelling apartments among her friends. Fast forward 15 years, finding a scented candle while on vacation made her rediscover her passion and think about making a similar product.
I was already a scented candle fan after discovering them on a trip to London, visiting my sister. Every time I went there, I would buy lots of scented candles because they were nowhere to be found in Romania. When I read the label of a candle, I saw that it was 100% soy wax. The next thing I did was order soy wax and some scents, but those ended up staying in the closet for almost a year.

Suddenly, for women's day in Romania, desperate for some gifts for my boss and colleague, I took out the wax and the scents from the closet, some old cups I had around the house, used cotton strings as wicks, and that night I created my first scented candles. The next day I gave them as gifts, and they were very much appreciated. My boss was the first to tell me that I could sell them. Since then, I started testing types of soy wax, scents, wicks, pouring temperatures, and in August 2016, I started my own company.

Andra from Flair Scent
As demand increased, it was clear that the selling and presentation process needed to be streamlined, and continuing to sell via social media would not hold for long.
That's when WordPress came to the stage, and she launched the first version of her website. As time went by, her business evolved, and it was clear that she needed a more robust solution. On top of that, she wanted a website that highlights her personality in style. She tried to put her vision out there and express it across the digital house, too. It's what brought her to this place, after all.
Here's when Rosa2, our best-selling WordPress theme, alongside the WooCommerce Add-on (a unique styling added the WooCommerce plugin needed for selling online) felt like the right choice.
With our customer support assistance, she redesigned the website and relaunched it just in time for the Christmas holiday season. Equipped with a theme built on the new block editor from WordPress, creating the pages was a breeze. Our customer support team came in handy when she hit roadblocks and didn't shy away from recommending the best tools to get the job done.
Here's the final result:
Although a daunting task at first, building your own website doesn't have to be a complicated process if you have the right partners by your side.
Here's what she has to say about the entire redesign process:
In October 2020, I won a European project, so the company got bigger; I had plans to open a physical store, I added a few employees to the team, so I felt the need to refresh everything, including the website. I have five employees now, and I feel this comes with great responsibility. It changes everything. From my bohemian way of living, all by myself, pouring candles at night, when I felt like it, talking to clients and packing candles by day, to learning how to work in a team, pouring candles with people around me, which never happened before. But it feels like the right thing to do, the right next step.

The new website is exactly what I envisioned, and I couldn't have done it as fast without Pixelgrade's support. You helped me launch it before the busiest time of the year—the Christmas holidays. The website worked flawlessly from day one, even when I got a surge in traffic. People congratulated me, saying that everything runs smooth and fast and that it looks amazing.

Now I can think about the next steps, like making an English version to sell across Europe, adding a dedicated page for workshop registration, and more.

Andra from Flair Scent
---
Building your own digital house should be seen not as a burden but as a natural evolution for your small creative businesses. Once you have it up and running, you'll be surprised by the many possibilities that will open up to you.
It would be best if you remembered that the Internet tools of today had explicitly evolved to accommodate people no matter their digital literacy. All you need to do is pick the partners that speak to your values, prove that they can support you along the way, and you should be set for giving your website the best chance. It's not the ultimate bulletproof since we live in such a dynamic and complex world, but it's a route it's worth taking.
If you were that courageous to open your creative side to the eyes and criticism of others by showcasing your work into the world, I'm sure you can handle building a website. You just have to start.
PS: Since selling with WordPress requires WooCommerce, the e-commerce plugin that powers 26% of all online stores, you might want to learn why you should consider WooCommerce for building an online store.
— Photo credits: George Mihăilă