This bold statement is endorsed not only by the way it's been keeping traction but mostly thanks to the creative routes people are taking with our digital product.
If you are interested in digging deeper and find out how we put together the improved version of the best selling restaurant theme out there (more than 13K folks use it), feel free to read this thoughtful article. You have the chance to both take a sneak peek inside the product and find out more about our approach on the WordPress ecosystem.
Meanwhile, just to make sure we are on the same page, please allow me to give you a short notice about our gem.
Rosa 2 is a digital product that you can use to create a modern site that serves real business goals. It's more a framework and less a theme in the core sense of what customers within this economy are accustomed to.
Therefore, there is no wonder why Rosa 2 can easily adjust to serve needs from a wide range of niches. As always, I genuinely believe that what customers are already achieving with it is more representative than any marketing message well packed. They are proof of what you can be achieved with it.
I chose three examples to showcase how it adjusts to serve diverse digital requirements. I love the fact that people all over the world are being brave enough to challenge the status quo of Rosa 2 and have been creating a wide range of beautiful sites with our product. 
Let's explore them together and see how each one makes the most out of it.
---
#1—A hand made cheese production company sells its products online
Fifth Town sells their amazing artisan cheese made with care and patience within an online shop made with Rosa 2 and WooCommerce. This way, they increased their revenue streams and have been keeping their business on the go.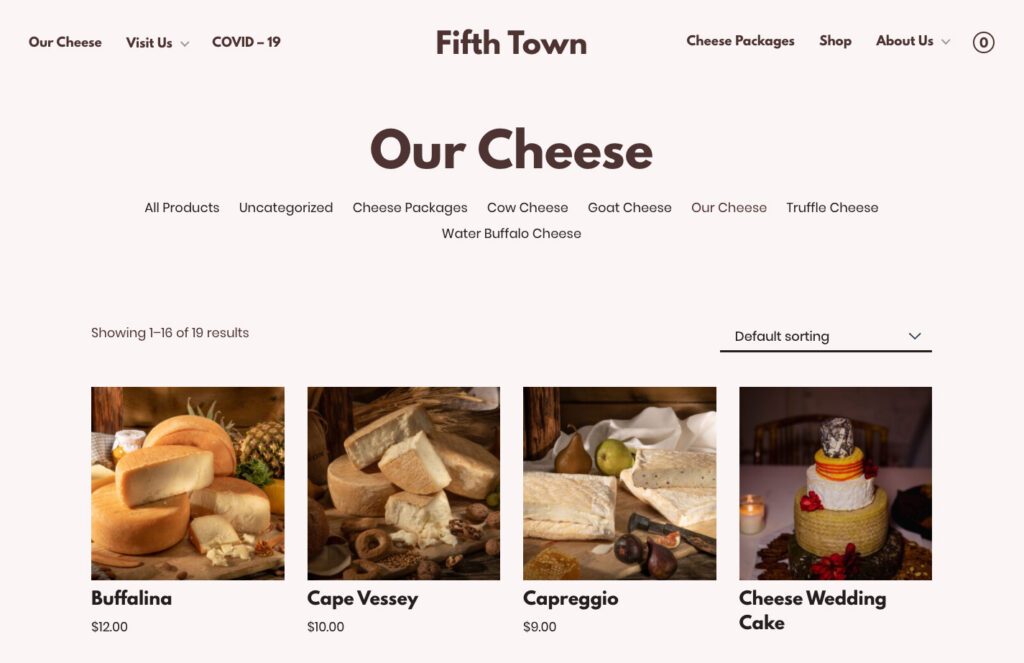 In case you don't know, WooCommerce is the most popular e-commerce plugin that enables everyone with a WordPress website to create and sell anything online. The best part is that it's free and allows you to sell both digital (like ebooks, memberships, courses, and more) and physical products. If you want to know more, you can read this post.
To help people who want to create an online shop with Rosa 2 while keeping the site's design consistency across the board and offer a seamless online experience for their visitors, we created the WooCommerce Add-on. We wrote in detail about the importance of this integration and how it helps you in terms of branding and sales.
In a nutshell, this add-on makes your shop look and behave exactly like the rest of the website with the addition of must-have styling that the WooCommerce plugin lacks. This way, visitors will not have their experience damaged by inconsistent design, by being redirected to another place to buy, or by having to call or email to get the desired products to their doorstep. 
Below are two examples of Rosa 2 without and with the add-on.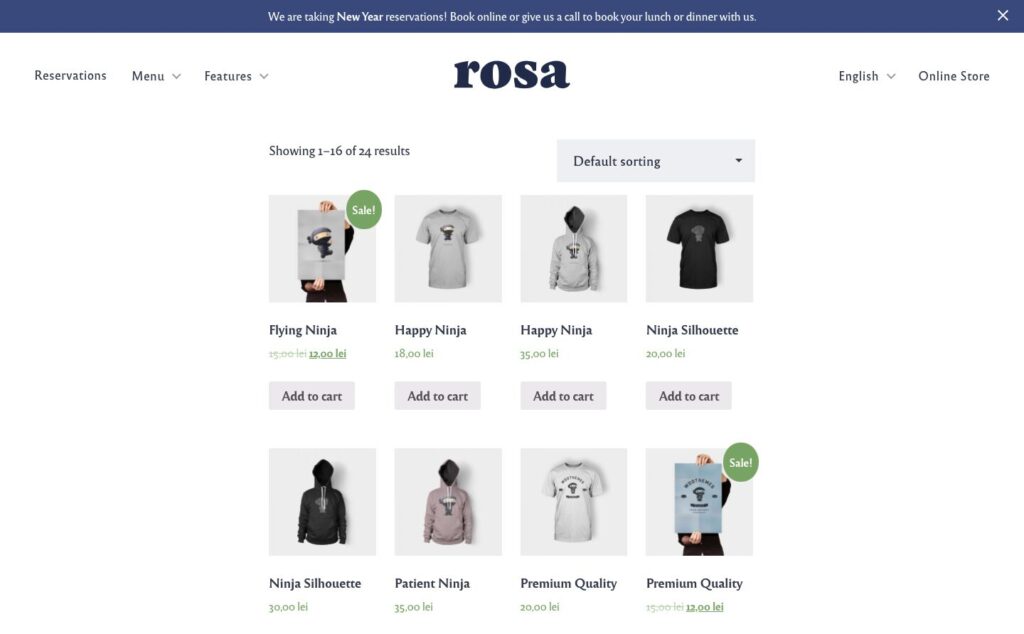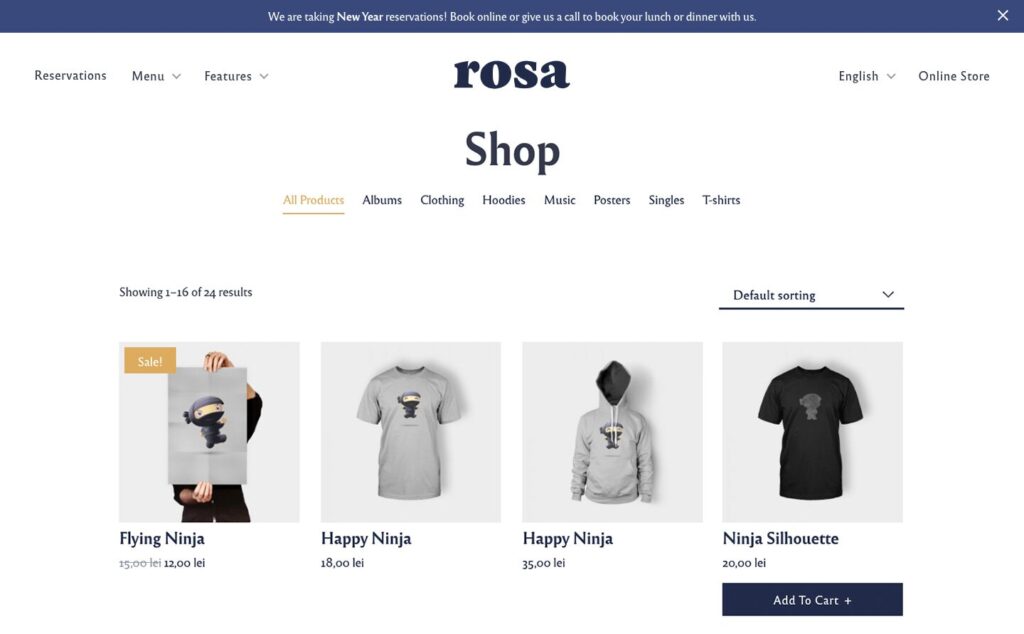 With this tool available, Fifth Town managed to create an online shop in a matter of minutes and offer its cheese products to everyone interested. And they did a great job with it. The product images and description for their products offer enough information to understand if the product matches your taste (literally). 
---
#2—A beautiful '19 century mansion offers accommodation in the French countryside
Limouzy, also known as 'Maison de Maître,' is a beautiful mansion from 1820, built in the reign of Louis XVIII from the Bourbon dynasty. Just skimming through this site makes you dream of your next holiday with your eyes wide open.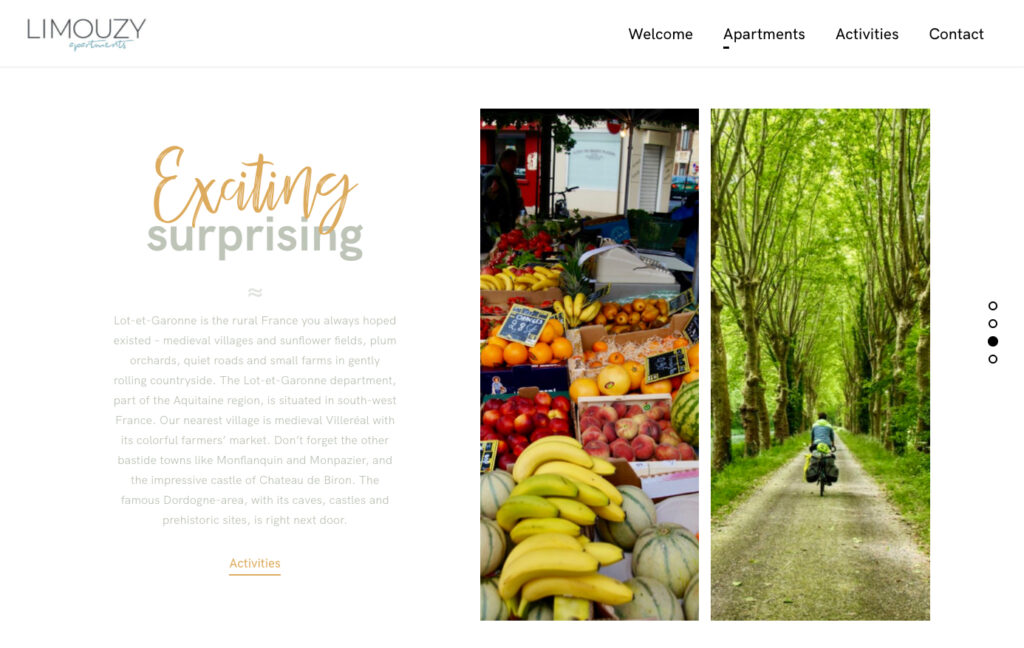 With the help of the Style Manager, our intuitive colors and fonts customization system, they managed to adapt the website's color tones to match their offline identity and logo. 
To get a better sense on what Style Manager is all about, check out the video below.
As you can see, the pre-defined palettes spare you from making design mistakes (by choosing the wrong color or font combination) and from paying top bucks on website development work usually needed to make all those changes.
Of course, you can also create color and font palettes that match your brand, applying them instantly across all areas of the website.
Thanks to this tool, everywhere on Limouzy's site, you see the same color tones that immerse you into the universe of a calm summer afternoon in the French countryside.
The same tones can be found in the apartments they have for rent as well which makes the whole experience from the website to their front porch, up to the rooms themselves feel complete. 
---
#3—A coach practitioner presents his personal development services
It's great to see this premium WordPress theme used by someone who sells his professional services. In this case, this means coaching sessions, NLP practices, and other activities tailored to personal growth. Even though it's still work in progress, for Talrijk Coaching from the Netherlands, Rosa 2 fits quite exceptional because it's super easy to adjust it to their business needs.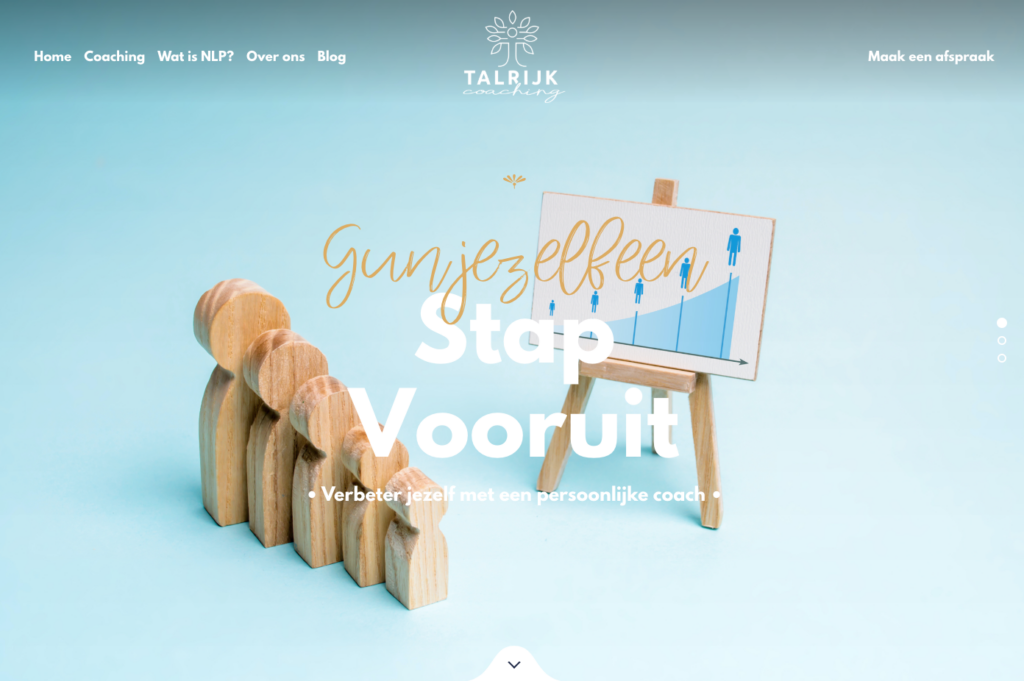 The homepage works like a landing page where you can quickly understand what's in it for you, the visitor, how you can access the services, even why it's important to evolve on multiple layers: work, relationships, health, you name it.
But, what I like most is that they used the new Gutenberg editor beyond what Rosa 2 shows in the demo. For example, on the About page, they used the default columns block from WordPress to tell the story of the company and the company's founder, Chantal Lambooij, including an image and a call to action to get in touch.
In case you want more hands-on tips about how the about page on your site, give our article a chance. It's an in-depth approach to the importance of such a section and how to get it right.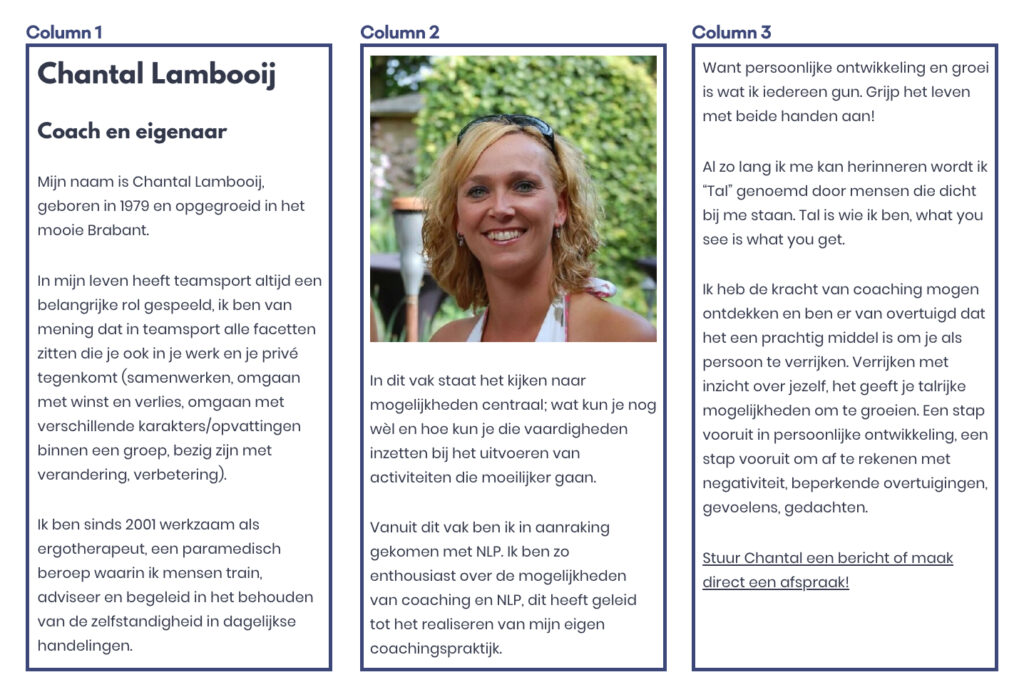 This shows that with just a little bit of imagination and a theme that is 100% created on Gutenberg, you can build a page that stands out and create the missing pieces that fit your needs with just a few clicks. 
Of course, this is just an example, but it's not isolated. If this premium WordPress theme works and behaves so great for a personal coach, then it means that the same is valid for a ceramist, storyteller, designer, event organizer, and so on. 
---
The flexibility of our premium WordPress theme offers plenty of room to push the boundaries and shape a digital experience that people love. In the end, everyone wants a site that looks great and is, at the same time, aligned with a particular set of goals, no matter how big or small.
It's up to your imagination to twist and turn Rosa 2 to match your needs and create a site that brings real added value and does not sink in the digital ocean. Ready to take the leap?