Using the Front Page template
With Julia, we provide a layout that will help you organize your content in such way that they fit your needs and audience. To do so, you can use the Front Page template.
How templates work
A template is a starter layout with numerous areas where you can add your content.  In the Front Page template, each area, known as a Widget areas, can hold widgets such as Featured Posts, Calendar, Categories etc. For example, the front page of our demo is built with the Front Page template. Here are the Widget areas that you can find: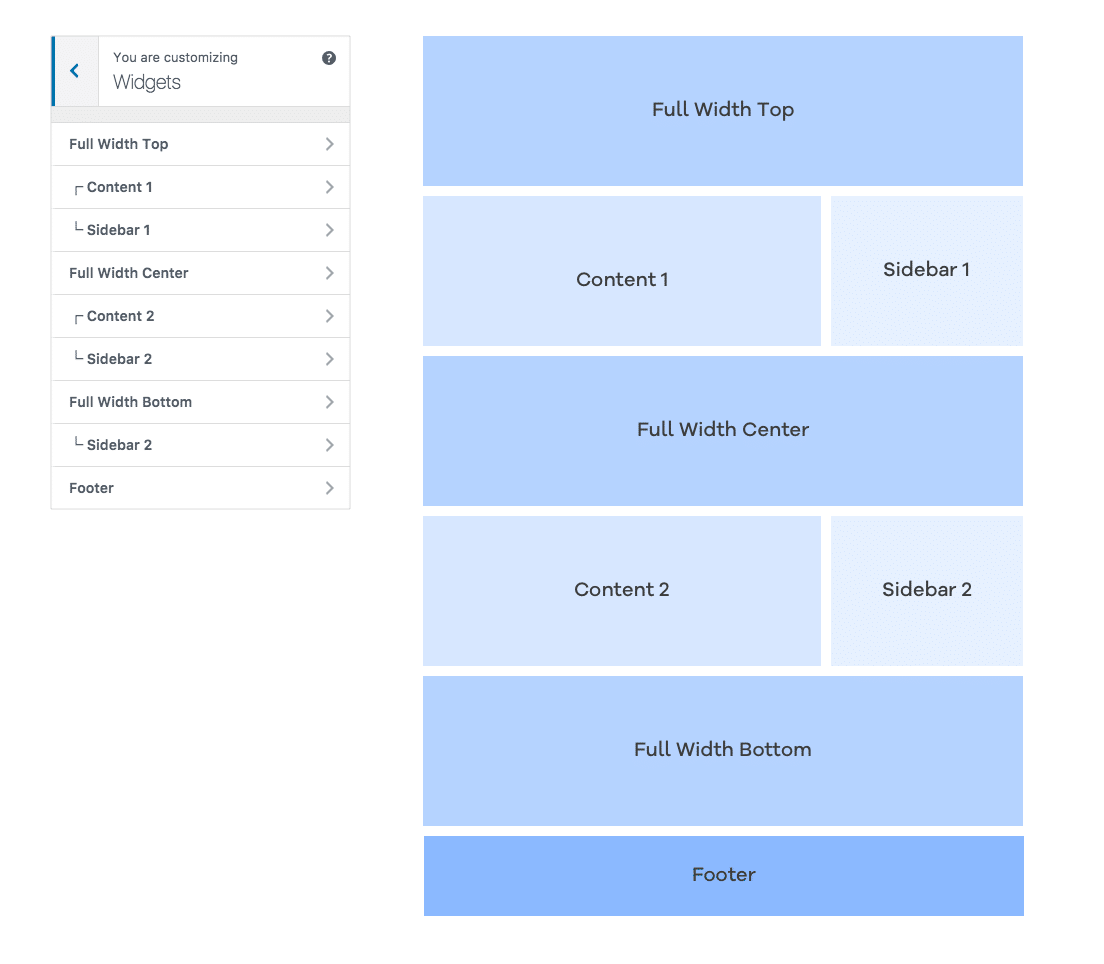 Setting up the Front Page template
Now that we described what a template is and how can be used, let's start setting it up. Please follow these steps:
Step 1 — Create the page
From your site WordPress Dashboard, click on Add a new page and name it "Home" or alike in order to easily remember it.
 Step 2 — Set the "Front Page" template
Set the Front Page template by reaching the Page Attributes section (screenshot).
Step 3 — Set a Static Front Page
To finish this up, let's put the above-created page on front page. By default, WordPress displays the latest posts there — to change that and show your new "Home" page, follow the standard method:
Launch the site Customizer and click on the Static Front Page tab on the left.
Select the Static Page option, then choose your new page from the Front Page drop-down.
Click on the Save & Publish button to save your static page settings.
Step 4 — Add the widgets
Good thing we have our page set up now! It's time to add some widgets to the page:
While viewing the page that you set as having a Front Page template, click on Customize in the upper left menu bar.
In the menu that appeared on the left, go to the Widgets section.
Choose any area you would like to add widgets to.

While editing an area, click on the Add a Widget button. From the menu that will appear on the right, select any widget that you would like to add.
If you want to learn more about our custom widgets, you can read about them here.
Updated on August 25, 2020