Victor is one of our ex-colleagues who worked as a frontend developer last year during the same time. He was directly involved into the development of Vasco, a travel blog WordPress theme.
Therefore, it's quite lovely to see that now he and his wife are using our product to write stories from their worldwide adventures. However, this interview is not about Vasco per se; it's about how the way Victor and Ioana expose themselves to various experiences says something about their core beliefs. 
---
Where does this passion for wandering the world come from?
Ioana: I had to think a little what to answer because I often ask myself the same question. Speaking just for me, I think it comes from a thirst to know more about the world and people from all around it.
Travelling is for me like dreaming while awake. You get in contact with places and people different from what you know and there is always a lesson you can learn.
Every journey comes with feelings of excitement for the new, happiness and almost all the time surprise of how I cope with new situations. And all those feeling make the passion for wandering the world.
When did you start to travel and where was the first encounter?
Ioana: Our first trip together was more than six years ago to Palma de Mallorca. It was meant to be a one week vacation to enjoy some beach and sun. But after almost two days being lazy, we both realized we enjoy more exploring and discovering new places. Like we couldn't stay still at all. So, after those two days followed other five with a rented car and a way to search the hidden places of the island where we were at. Right then we realized how fun we can make our journeys and just like that. the travelling bug appeared.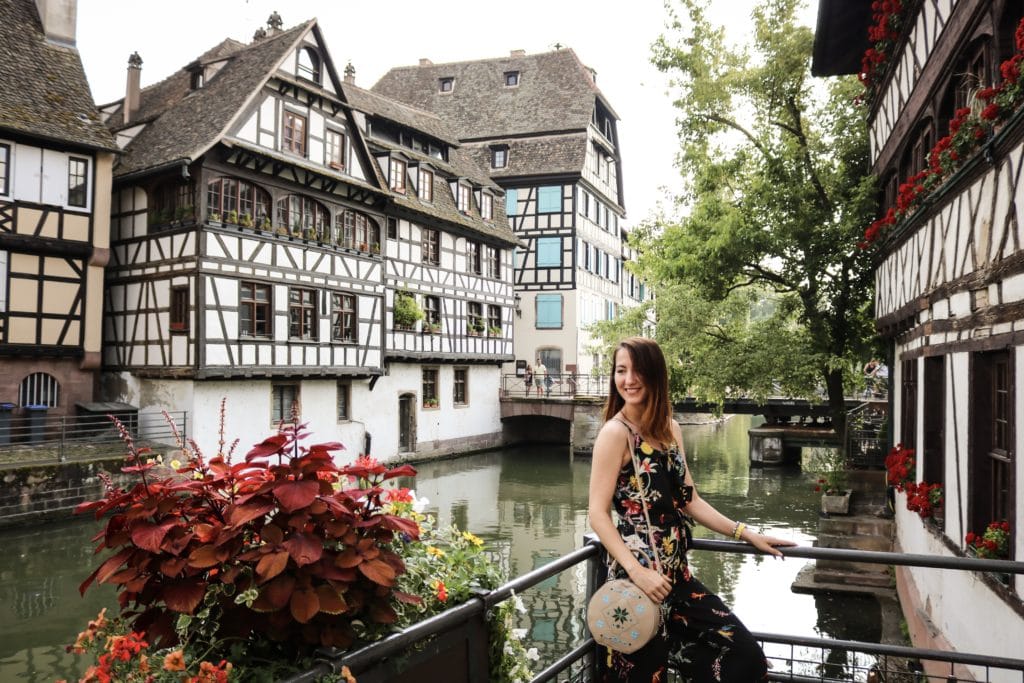 Victor: I've been a traveler before we've met. I've been to three student exchange programs during middle and high school and I started to develop from a young age a taste for meeting new people and cultures. Before the Mallorca trip that Ioana detailed, we have always had the desire to just take the car on the weekends and drive around the country.
The fact that you are married facilitates having such a lifestyle?
Ioana: Not the fact that we are married, but for sure we couldn't have this lifestyle if we weren't together and supportive of one another.
Victor: We are married for just one year and a half but we have this lifestyle since we have met. I don't really think that it matters if you are married or not since the whole point is to feel comfortable and have the emotional safety when you explore the world. I think is more important to be mostly on the same page when it comes to spending that much time together and to avoid the little things that can spoil a good experience.
How do you find a balance between work, travel, and personal life?
Ioana: I never think about work, travel and personal life as three separate things. In our lifestyle, they blend in and are quite hard to distinguish. This is because we love our work as much as we love travelling and also because we can do them both at the same time. Moreover, we can do these two things while being together every day, so it's kind of a trifecta. Though I must say it took some time and a change of perspective to get to this kind of mindset, I feel very lucky to have reached it.

Victor: Personal life is easy as long as you share the same philosophy about big and little things that the world throws at you. As Ioana said, we like our professions and we wouldn't change them in the near future.
In my opinion, software development has a creative component and just like artists you need to feel inspired by the surroundings where you write your code.
We've both had office jobs but somewhere down the line we felt like that is not enough and we need to move our "mental office" around different locations. To answer the question, the balance comes naturally when you like what you do and have a good work ethic.
Do you plan a lot before kicking-off a new adventure?
Ioana: Not at all. Sometimes we just realise the travelling bug is a little restless and in the next weekend to be already on the road. Of course, we have some ideas in advance like 'what should be the destinations for the next year', but we never set a date for them. Long-term plans are not for us, mostly because our travelling for work schedules are unforeseeable. Also we become impatient. 🙂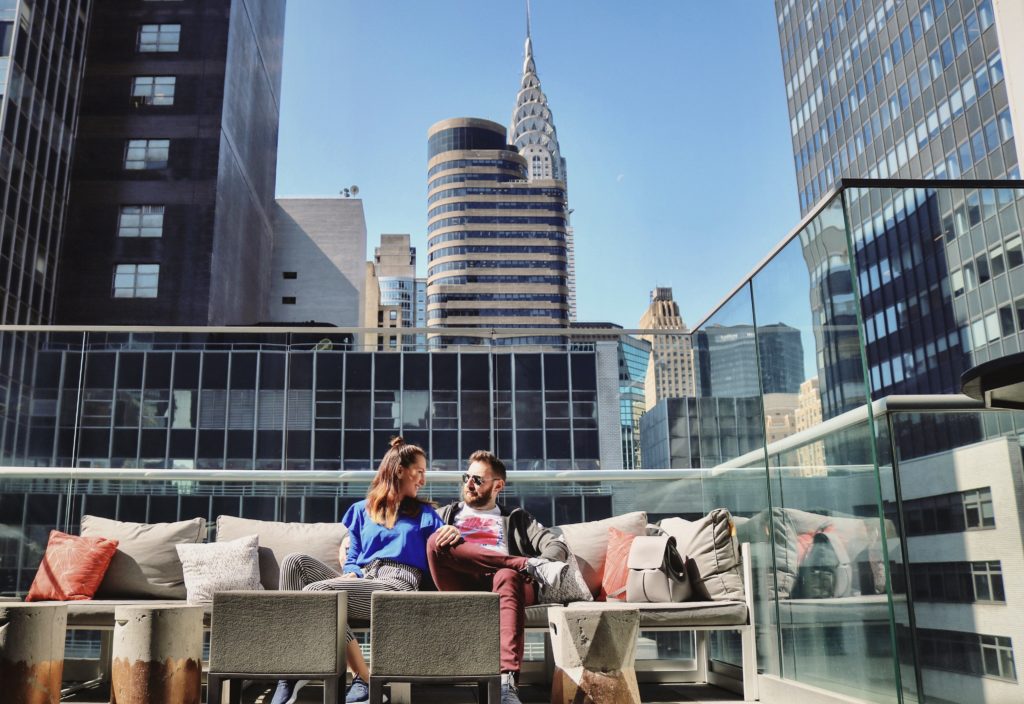 Victor: We often say that "we don't like plans" because if something comes up in our personal or work life we would be disappointed we didn't stick to the plan. We have lots of theoretical plans: would like to see that, to explore that and so on, but the decisions are mostly taken on a whim. We like to choose locations and then a few days before going there, Ioana surfs Instagram about the to-go spots and I do my research on TripAdvisor, Blink, LonelyPlanet etc.
How do you think you'll cope with the current rhythm in the long run?
Ioana: We are the kind of people that always do something as long as it feels fulfilling. When I think about the long run, I see us both either continuing in the same way which means we still love it or we are not which means we found another kind of lifestyle that is more fulfilling 

Victor: I have a motto: "while happy, repeat." We can't know what will happen in the future but at the moment we are happy with this lifestyle, and we are planning to keep it up until we don't find ourselves in it anymore.
---
What drives you to share what you live while seeing the world?
Ioana: I remember that when we started to do this 'work and travel' thing, we wanted to know more about how to cope with it on the road or maybe places friendly with this kind of lifestyle. Unfortunately, not so much information was out there except some living costs and co-working spaces, and we had to learn it all by ourselves. So, when the blog was started, I thought it might help other people in our situation. 
I also wanted to change the perspective a little, to show that you can work from any place, not only from an office. The blog is a confirmation for that because it shows some of the places we did that and how we managed to do it.
You write a lot about travel and quite little about work. Why's that?
Ioana: We hope that is going to change. Since we have started Remote and Travel, we have had a lot of ideas that we want to write about still in pending, like programming, being a consultant or challenges in the tech world. But, sometimes the actual programming comes in the way, and we have less time for writing in the blog constantly. So, to answer the question, there is no precise reason why work posts are less, other than the time was not on our side.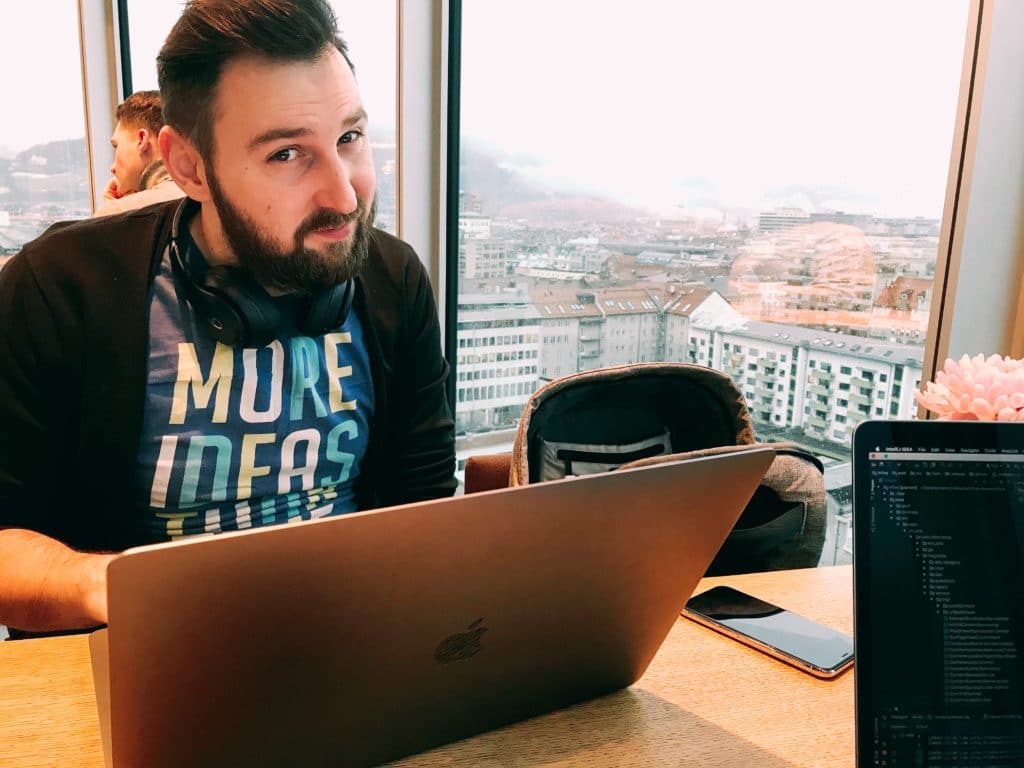 Victor: I think that writing about travel is very subjective and maybe a bit easier to express your impressions. As Ioana said, we have a lot of drafts regarding work, but we find ourselves editing a lot of before they are ready for the whole world. Of course, this is influenced by our ongoing workload, but we plan to achieve a better balance between these two topics.
You are coders and storytellers, quite a mix. How does this blend feel like?
Ioana: We often joke we are two opinionated developers 🙂 We think two things blend as long as you like doing them both. As long as we have stories to tell, we think there will always be a joy in starting conversations through them.
What did you discover about yourself on this journey?
Ioana: Oh my, this question could be asked the other way around. I think with every journey that we have, we come home different people. But, for me, I found that relaxing doesn't mean necessarily to stay in one place. I found that the more I hate a situation life throws at me, the better I cope. And, my biggest surprise, I found that I'm probably meant to live in another country in the future.
Victor: The main thing that we discovered is that we really are a match and we want to keep exploring together.
How would you describe life on the go?
Ioana: Ideal. I use to tell Victor that life on the go is a perfect life because it contains the travelling part but also the work part which I enjoy. Also it includes him, so I'm lucky.
Victor: It's perfect as long as you enjoy this lifestyle. Life on the go is not for everyone. If you don't care that your office is in a hotel room, in an apartment from AirBnb, in a cafe on a busy street in a new city or even in the train to a new destination, then you are made for this. If you can work sitting at a desk but also having the computer in your lap in the middle of a city exploration, maybe you should give it a try. Life on the go for me is good as long I have Ioana to share it with me.
---
I thank them both for taking the time to share their in-depth story and express their perspective on how remote and travel can be a good fit. In the end, it's all about what makes us happy and aligned with who we genuinely are. Enjoy the upcoming adventures!

Starting your traveling blog with Vasco
Learn more about the process of building Vasco — a beautiful travel blog theme that helps bloggers stand out from the crowd.
Read More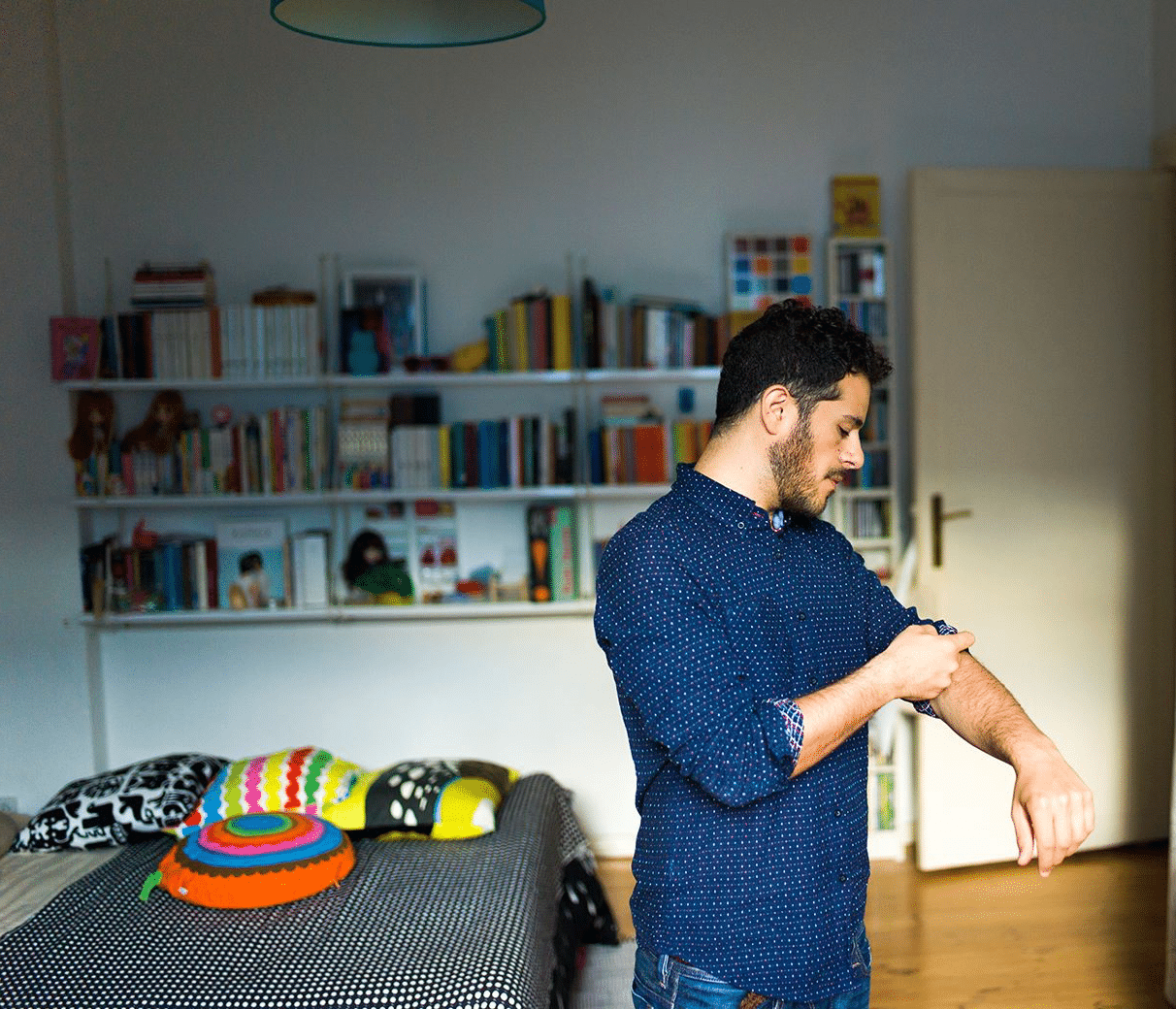 [Interview part #1] How can blogging help you pursue your dreams?
Discover the blogging flavor that fits you best and express your personality in style.
Read More
---
Eager to learn more about how to write inspiring stories as the creators of Remote and Travel?
Check out our free eBook!
Grab it, no strings attached