When I first visited Finca's website, I was: Ha, look at these guys! I (but I dare to speak in the name of the entire team) have a soft spot whenever I see customers who dare to take our product to new heights. Creative folks who dare to express their personality in bold ways and often step out of the demo and explore uncharted teritorry with the theme.
Rosa2 is our flagship product and one that allows plenty of experimentation, so Linca and her partner, the minds behind Finca, were not afraid to jump into the unknown when putting together their business website. They're surrounded by specialty coffee every day and wanted to create a digital home that speaks to the core of their love for the product and gather a like-minded community.
I reached out to Lina a couple of times, and she recently agreed to make this interview happen. Once again, the delayed answer is because it's draining to run a business in a duo, especially when you are at the very beginning.
The first building blocks for Finca are incredibly solid and inspiring. This brand is more than a personal philosophy around specialty coffee. It's a role model in investing resources to create positive ripples in disadvantaged communities in Colombia.
But enough spoilers, let's get going. Enjoy this conversation with a cup of great coffee next to you.

What does your business name stands for?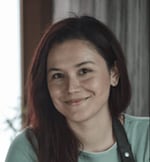 "Finca" refers to a small piece of land in Colombia where farmers live and work. We use the word "Roasters" to highlight the activity we carry out with coffee, that is, roasting coffee beans. So together, these words refer to a product (coffee) that we transform.
The farmers in Colombia are charming people, and they feel very proud of what they produce.

Lina
It has origins in Colombia and stands for the way of life of many people there. They only produce small agriculture and have to know very well how to grow and treat nature. This way, they can ensure their family traditions are caried on and they have economic survival. The last one is an everyday challenge in countries under development.

You kicked off your business in 2021. What gave you the courage to take the leap?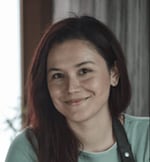 During my Master's Degree in Regional Sciences here at Karlsruhe Institute of Technology study, I already had the opportunity to learn more about the work of Colombian farmers, some of their motivations and needs. So because of the pandemic, I decided to support them by buying their product: coffee and thus generating income. I also wanted to give continuity to my master's thesis, "Securing the livelihood of smallholders in Colombia."
Is good to see there is more and more awareness about fair trade coffee.

Lina
I analyzed the situation of small farmers and their threat from climate change, persecution and violence, and the importance of production systems. So I decided to make Colombia known through one of its main export products. I also wanted to give part of the sales profits to social projects developed in vulnerable neighborhoods of Bogotá (my city of birth). I didn't hesitate and decided to start the project!

Why did you choose Colombia as the main provider of your coffee?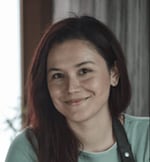 Colombia is one of the leading producers of quality specialty coffee globally. It is also my country of origin, and I know its people, geography, products. What better way than to offer a product with total conviction?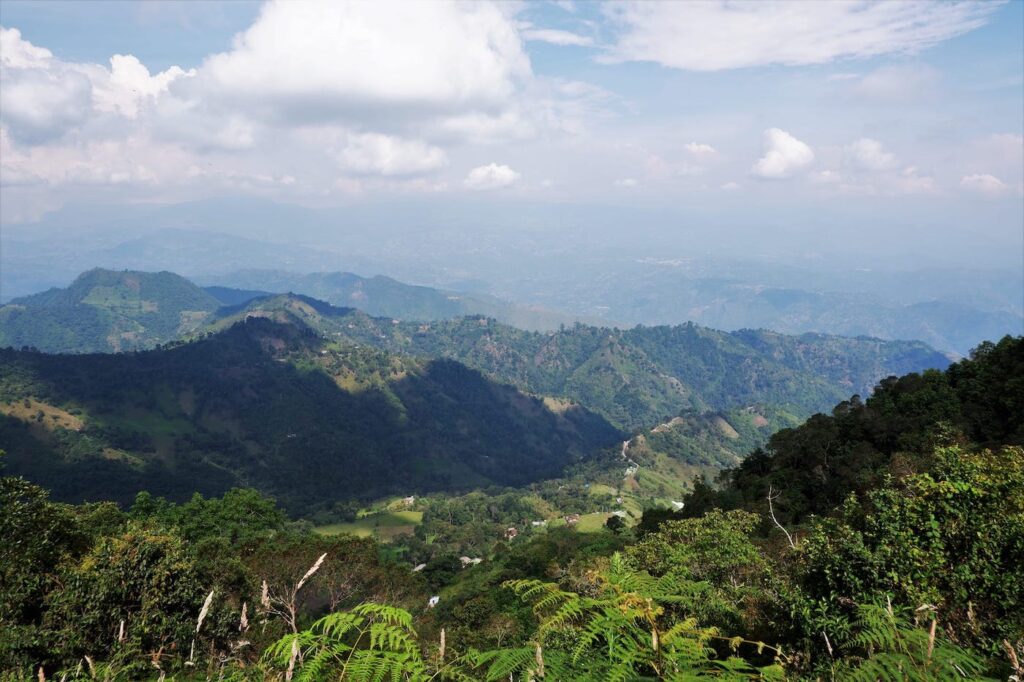 How do you build direct relationships with farmers?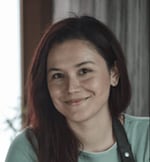 It hasn't been complicated. The farmers in Colombia are charming people, and they feel very proud of what they produce. They open the door of their house, of their "Finca," lovingly show you their plantations (coffee, bananas, avocados, etc.) and sit with you while offering you a cup of coffee, or as it is called in Colombia, "a tintico."

How does the coffee landscape look in Baden, Germany?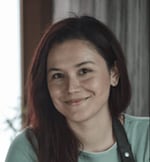 Well, for sure, no coffee plant could grow here in Karlsruhe, but we got a large coffee landscape referring us to an incredible amount of little coffee shops and even more coffee junkies out there. What is good to see is that there is more and more awareness about fair trade coffee, organic coffee, sustainability, and things like that.
For me, being sustainable means putting aside mass production.

Lina
I'd say Finca Roasters is here at the right moment to awake even more conscious enjoyment of coffee consumption by feeling more connected with coffee-growers.

Specialty coffee is a new concept. How do you explain it to people?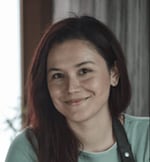 Specialty coffee is a certified coffee, which has met the highest quality standards within the international system. In this evaluation, the whole grain process stands out above all, from its planting, harvesting, going through a rigorous and careful selection. Of course, each of these processes is influenced by local geographical and cultural factors, which in turn ensure this specialty.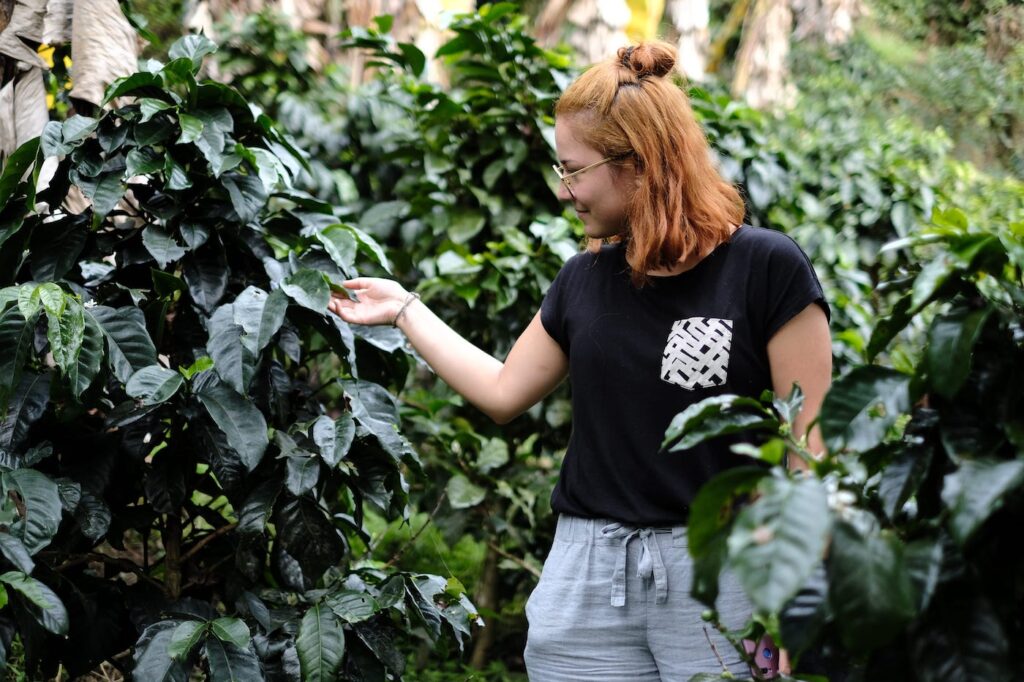 From my perspective, this is one of the main aspects that explain the specialty coffee trend. Consumers are increasingly interested in knowing the origin of their products and bringing to the table a quality coffee that also tells a story.

What do you understand by being sustainable when it comes to this industry?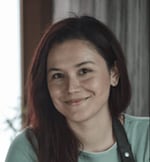 For me being sustainable means putting aside mass production. It is to reduce and reuse, as in the case of waste and packaging. And finally, contribute to the social development of vulnerable communities.
Our website is the primary selling tool for us, and this is why we have to rely on it so much.

lina
As for the industry, I must say that very few care about these aspects. Coffee leaves bring too much profit for big companies and those who grow it get almost nothing. This must not be acceptable! Nor is it acceptable that some don't care about reducing the tons of garbage that they generate, for example, through their packaging, who are made up mostly of materials that are impossible to recycle (at least here in Baden-Württemberg).

You are a two-folks business. How do you succeed to manage everything?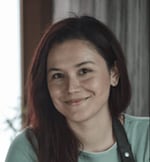 At the moment, we're a little business, roasting coffee on demand in a very small amount for our customers, so everyday business isn't that much. But it helps a lot that we both love what we do, each with its strengths and weakness.
I personally prefer roasting, calculating, and getting in touch with customers, suppliers, and farmers, whereas Stefan likes designing, taking photos, and working on our website.

How does the website built with Rosa 2 support your efforts in selling great coffee?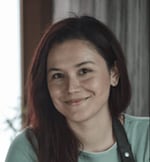 Our website is the primary selling tool for us, and this is why we have to rely on it very much! Obviously, it took a lot of time to get the design right, to adjust and modify everything, but the background tools of Rosa 2 helped a lot to compose colors, layout, and shape details. Also, the smooth WooCommerce-compatibility is a decisive advantage!
We like what we've managed to do for now, and we think customers can feel our conviction and effort on our whole website. We think that the theme from Pixelgrade is an essential part of what we succeeded in.

What gives you hope that you will make it during these challenging times?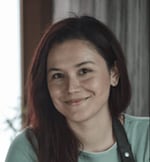 For sure, the necessary measures during the pandemic challenged the whole economy of our country, but, at the same time, many people have started to rethink their habits and consumption impact: We can observe a lot of awareness and will to change something! Because of this, we decided not to wait for a better occasion. We just did it!

What drives you to be socially involved and to sustain NGOs?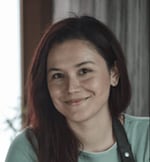 With my background as a native from Colombia and as an academic in regional sciences, I needed to consider the coffee production chain and people who don't have the luck to count on a safe income. I like what the Initiative Aitue does, especially the fact that organizers and the needy are from the same district. They inspire themselves to go further together. This has to be supported!

What makes a cup of coffee outstanding?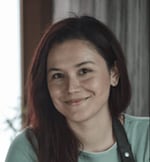 Apart from an excellent specialty coffee grain, there are many influencing factors like grinding level, water quality, and preparation time. But the most important thing is a passionate coffee lover who spares no effort transforming a simple cup of coffee into an outstanding one!

What's your favorite: espresso, v60, or anything with milk?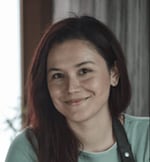 I genuinely love every kind of filtered coffee, especially Chemex! This way, you obtain a clean cup that shows you the true quality of specialty coffee grains.

What's one thing that we get wrong about coffee?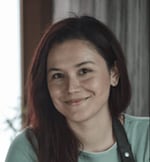 It's like with everything in our life: Without trying, experimenting, and being brave, you'll miss a lot of taste.
It's refreshing to see entrepreneurs who keep dreaming of changing their part of the world one coffee cup at a time. In a world obsessed with everything big, it's liberating to chat with two people in love with specialty coffee.
As with many creative endeavors out there, it takes a lot of courage to leap and do things your way. However, isn't this the only way to build a name for yourself and make your voice heard? Keep dreaming!
Does Rosa 2 sound interesting?
Take a look and discover all the features packed into this versatile WordPress theme 👇
View Rosa 2