Two months ago, we launched Rosa 2, a brand new way of building websites within WordPress. For those of you who just landed, here's a short yet relevant context: this theme is the sequel of the best selling restaurant WordPress product in its category.
We packed our best insights and know-how to craft a WordPress theme that help people present their businesses, passions, hobbies, events, and so on in great style.
One of those customers is Heidi and Christian, a married couple who loves traveling, surfing, and coffee. They were among the first who started to use Rosa 2 quite soon after the launch.
I reached them to find more about the experience they're having with our product, but also to understand where this passion for specialty coffee comes from. As a heavy drinker of flat white and a v60 lover during the weekend, I had this personal curiosity I wanted to satisfy.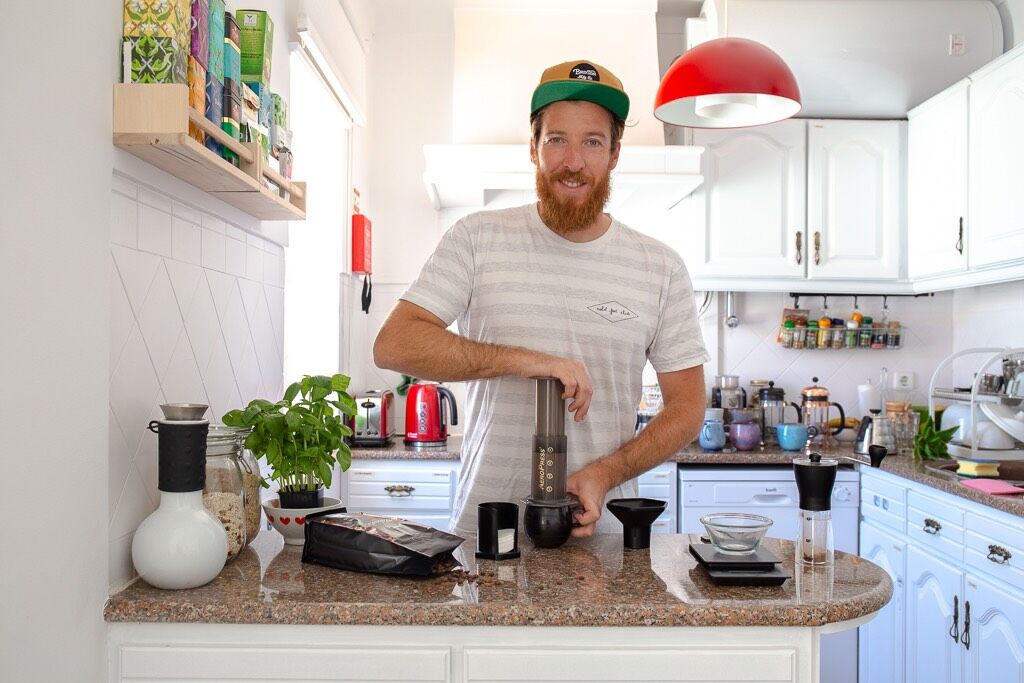 Yes, you could tell that these are the perks of doing storytelling professionally. Sometimes, you have the chance to write about the things you are most interested in.
Coffee is all about freshness that has its best aroma somewhere between a week to 8-12 weeks after roasting. 
Read further to get a glimpse in Christian's life as well as in discovering some bits and pieces within Rosa 2 that make this WordPress theme so cool.
---
Q: What's your brand story, how it started?
Christian: It all started out as a blog about coffee and sustainability back in 2008. We always felt that we wanted to write more about everything that is wrong about coffee and to support and promote conscious consumption. Later in 2014, we decided to focus on coffee as a product, so we partnered with a roaster and started selling our own coffee beans soon. 
Today, Happy Coffee is all about direct trade & quality coffee beans from farmers around the world. After a successful start of our concept in Germany, we are now getting ready for other countries. All our beans are carefully selected and slowly roasted in small batches by passionate local roasters. 
Q: Where does the love for specialty coffee come from?
Christian: When we were students we didn't know much about coffee. One day we switched to wholes beans, bought a grinder, a French Press and we never went back. 
Fresh quality beans that are just grinded before brewing are so much different compared to average supermarket beans, not only when it comes to taste, but also social responsibility.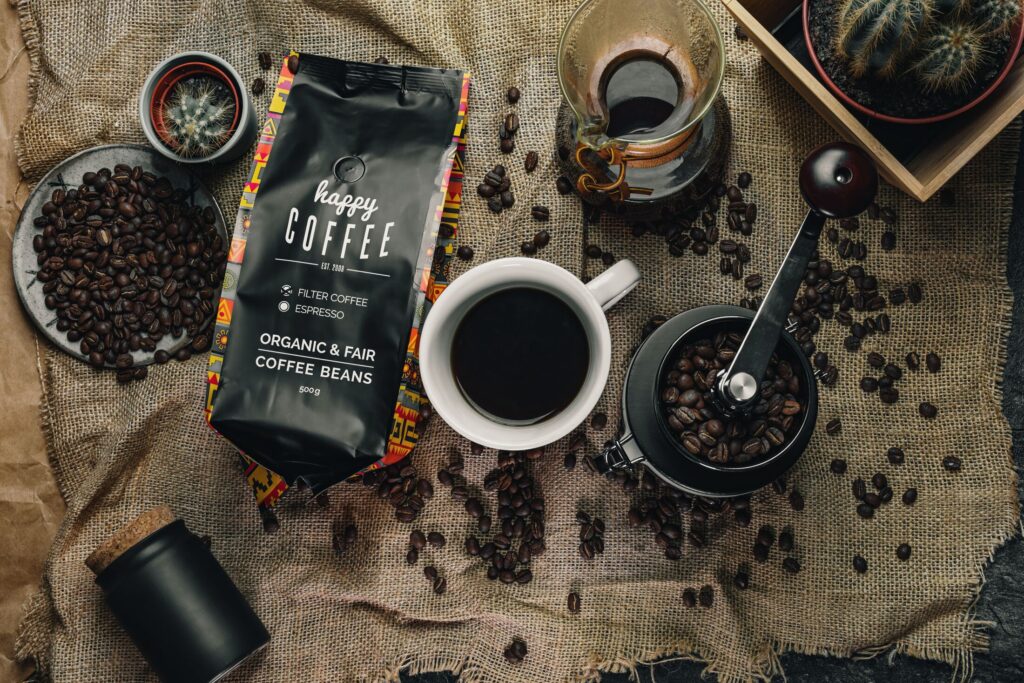 With Happy Coffee, we want to encourage people to try coffees that go beyond typical industry coffee roasts and also have a social impact on the farmers that we source our coffees from. With Happy Coffee, we want to make all people along the value chain happy, from farmers to customers. 
Q: What makes your digital presence unique?
Christian: Unlike most coffee businesses, we are an online-only coffee startup that was founded because we wanted to make the online coffee world a bit better. 
After Google-ling around for a while I came across Rosa 2 and pretty much instantly fell in love. 
We believe in modern technologies and use them to deliver not only good products but also the best experiences to our customers when it comes to ordering coffee online (which is important for all people that do not live close to a roastery).
This experience, of course, needs a high-quality bean that is always freshly roasted just before each order. But for us, it is also all about service and having the right answers at the right moment. 
Coffee is a consumer product, so we want to make sure that there is always enough coffee, but never too much so it is getting old. We also run a blog with loads of information about brew guides, background stories, matching recipes and so forth. We are proud that already more than 100k people are reading our blog every month (in Germany).
Q: What are you looking for when it comes to building an online store? What's important?
Christian: I think the most important thing is a strong and clear communication that includes not only product pictures and description, but also the purpose of the whole project.  
I personally always check the "about" section in every shop I purchase stuff. Another very important point is the whole appearance of a shop. Trust factors, social proof, design, page speed and functionality above the fold – there is no way to success without that. 
Q: How did you find out about Rosa 2, our WordPress theme?
Christian: When preparing our international strategy, we decided to create landing pages for all the countries that we want to launch later. These landing pages had to look just stunning for people in countries that don't know our brand so far. After Googling around for a while I came across Rosa 2 and pretty much instantly fell in love. 
Q: What made you choose Rosa 2?
Christian: The design of the theme looked outstanding and it didn't need a lot of individualization to start off. I searched quite a while but Rosa 2 was just far on the top of my list when it comes to design.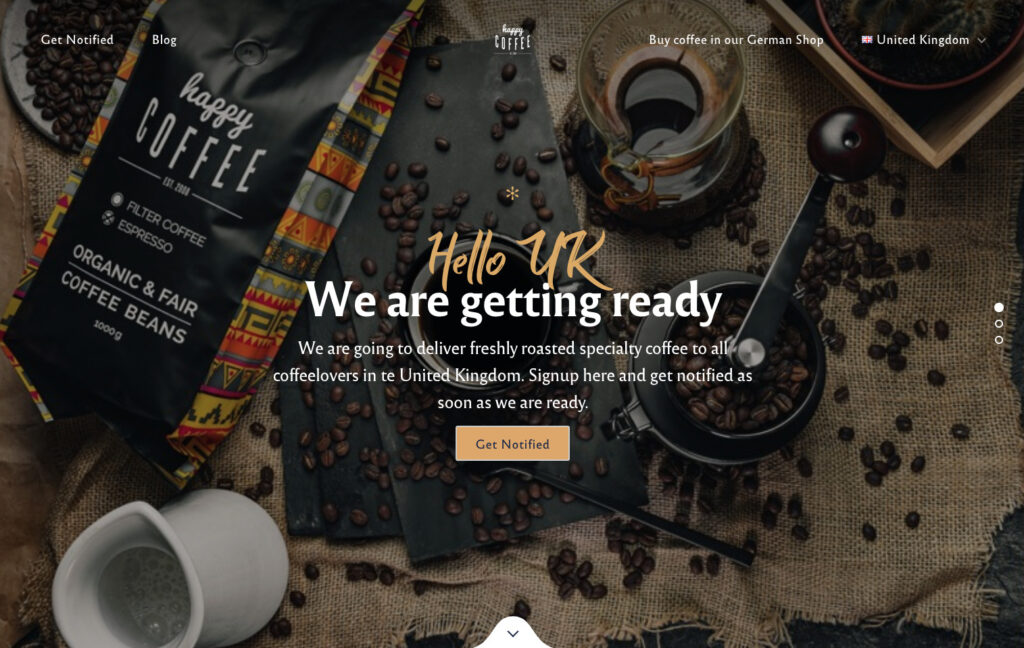 It is also really fast and has a nice blog design, which was important to us because we are planning to start translating our blog content from german to other languages. 
Q: How is the experience of using our product so far?
Christian: Really good. We are currently running the theme on our landing pages for the UK, Portugal, and Austria and all pages look stunning on every screen. The page editor was easy to understand and the theme works well with the translation app that we use (Polylang Pro). 
I'd recommend Rosa 2 to everyone who is looking for an out-of-the-box high-end design theme that is flexible enough to adapt to each business.
Q: Which are two features you love most about it?
Christian: My favorite feature definitely is the Blocks system, especially the Nova Blocks. With these blocks, it is really easy to arrange media items and make them look high end with just a click.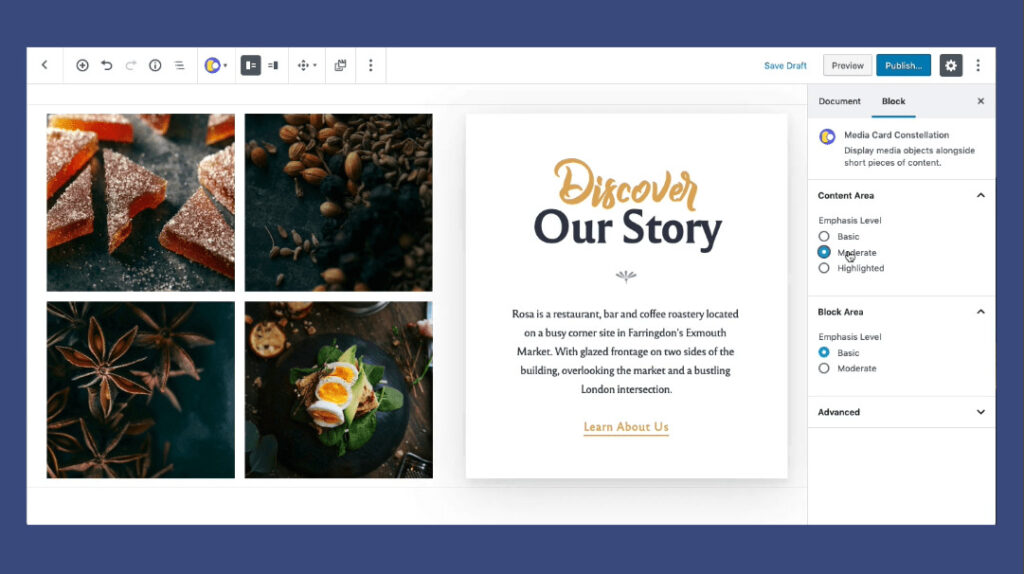 I also like how I can edit each block, for example how much emphasis I want to put on each of them. Rosa 2 offers different emphasis levels (design templates) for different blocks. I also like a lot that I can change the focus on a picture which is important to make everything looking nice on mobile. Great job!
Q: What do your readers say about your landing pages?
Christian: They are looking forward to our launch! We are currently using the landing pages for 2 purposes: 
To attract potential partners in that country
To collect pre-sign ups from interested customers in that country. 
Both work really well so far! 
Q: Would you recommend us to your friends? In which words?
Christian: Of course! I'd recommend Rosa 2 to everyone who is looking for an out-of-the-box high-end design theme that is flexible enough to adapt to each business. I personally find it especially suitable for food-related businesses such as restaurants.
---
No matter how our WordPress themes are turned and twisted, adjusted, pushed, we are happy to learn from our growing community of customers. We are beyond grateful to see such bold examples of using Rosa 2, and we wish Happy Coffee a ride of healthy expansion and growth. Meanwhile, I'm out for a flat white. ☕️