Knowing our legacy and understanding why we think and act in specific ways created lots of opportunities for growth. One is related to how we address our customers when it comes to taking interviews. We intentionally focus on talking with people different than us. It's the best way to practice empathy and get new perspectives.
I'm not a big fan of Slack because of its focus on instant responses and constant interruptions. In last year or so, I learned how to manage it better. I decided that I want to be in control of what I get out of it, not the other way around. Now things are better, and I think I have quite a balanced relationship with it.
We have a Slack channel called #community, where we share beautiful websites made with our WordPress themes, reactions we get on e-mail or Twitter, as well as feedback from affiliates and such. You could say that there's no clear goal, and you would be right.
At the same time, it's an excellent way to discover customers who push the boundaries with our products — those who also have a great story that deserves to be in the spotlight. I am not interested solely in how they use our themes or which is their favorite feature. I prefer fishing for strong stories from which I can learn.
I landed on Liv's website made with Julia, our food blog WordPress theme. She's focusing on sharing her vegan recipes, learned from almost ten years of having a vegan diet. I still eat meat, and while I know other people who have embraced this path and who shared a thing or two about their eating habits, there is still more to discover. I'm open to learning more and question my biases and assumptions, so interviewing her seemed to be the right chance to shake them off.
You don't have to be a fine-dining aficionado nor a food blogger to get value out of our conversation. Read further if you are keen to expand your knowledge and change the lens through which you see the world. Our dialogue could be the perfect excuse to practice empathy and genuine curiosity. And hey, maybe at the end of it, you will try a recipe of bbq tofu tacos from Liv that makes you drool by looking at the pictures.
---

Can you tell me a bit about yourself?

I'm Liv, and I was born in Charleston, West Virginia. I moved to New York City when I was 18 to follow my passion for acting. I'm 23 now and have many different career goals besides acting. I enjoy singing, photography, creating recipes, blogging, and, most importantly, being an activist for animals.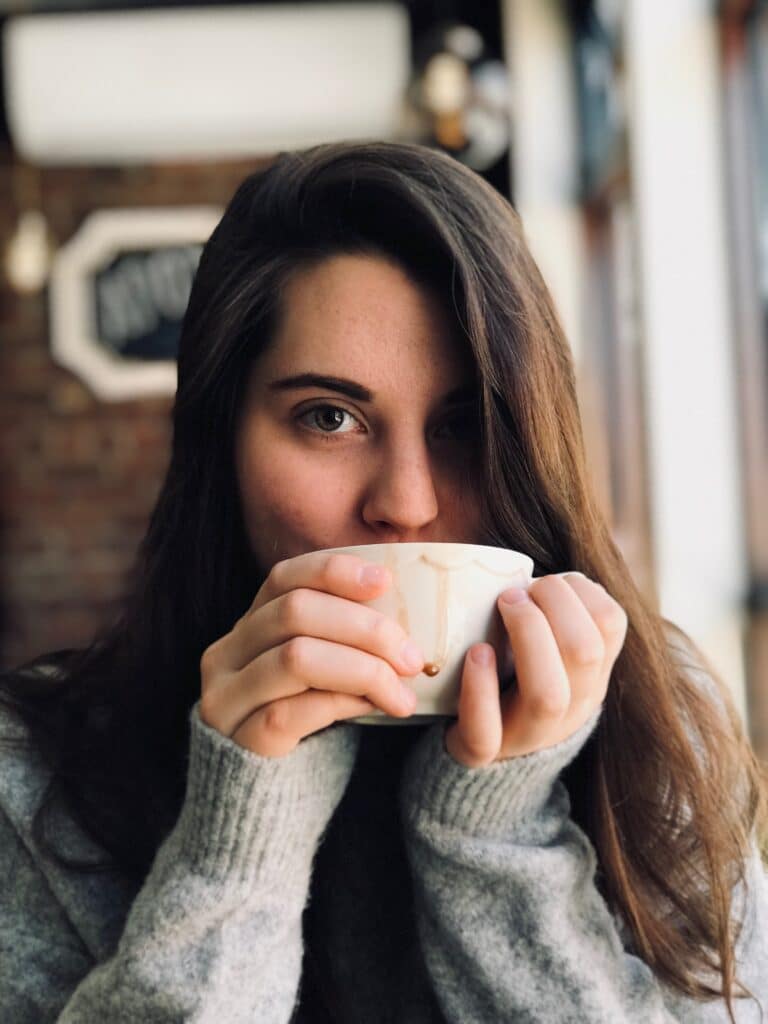 When I first moved to NYC, I had a strong love for theatre, especially musical theatre. But lately, I have fallen more in love with the idea of film.
I went vegan at age 14, so it's always been a major part of my life and goals, but I love having many different passions to keep life creative. I currently work full time on my recipe food blog while pursuing my acting career and working part-time at a vegan bakery. 
I think we should all be open to this growth and change but without trying to be this perfect image of what we think others want us to be.

liv

Where does your kind attitude towards animals come from?

I am passionate about being vegan and want to make sure I'm doing the animals justice by giving them the fight they deserve.
In my almost nine years of being vegan, I've never convinced someone to go vegan by pushing it on them.
I would say the trickiest question I have received is "How can I make the connection? How do I see the animals on my plate as more than just food?" For this question, I would point you to documentaries like Earthlings and Cowspiracy. Until you see what happens behind closed doors, you may never fully understand or be able to make a connection.
I've had the most success when I get the opportunity to cook and enjoy a vegan meal with someone who doesn't share my beliefs. I find this usually gets them asking questions so they can make the connection themselves.

Would you say you see things as either right-or-wrong or are your embracing dichotomies?

When it comes to embracing a vegan lifestyle, I would say I do see it as a right or wrong way of living. However, people are growing every day, and with growth comes change. I, myself, am always up for a new challenge and embrace change.
I tend to approach the topic with an open mind but by continuing to remain straight forward and set in my beliefs.

Liv
That's why I created a blog that inspires people to accept change with new recipes every week that turns your ordinary food into delicious vegan alternatives. 

How do you manage tensioned conversations about food?

I manage tension discussions by merely staying calm and hearing the other persons' views. I tend to approach the topic with an open mind but by continuing to remain straight forward and set in my beliefs. I don't think we should aim to hurt feelings, but we can definitely still make our point.
I don't know if I would necessarily say that we should fight less because I think the animals deserve to have their voice heard. I think it's about allowing an open debate without getting personal. 

How do you bring people with various food preferences around the table?

I went vegan in a very non-vegan household, so I took it upon myself to learn and cook my food. I would make foods that my parents and my sister would like. My sister loved mac and cheese growing up, so my goal was to experiment and find a vegan version that she enjoyed just as much.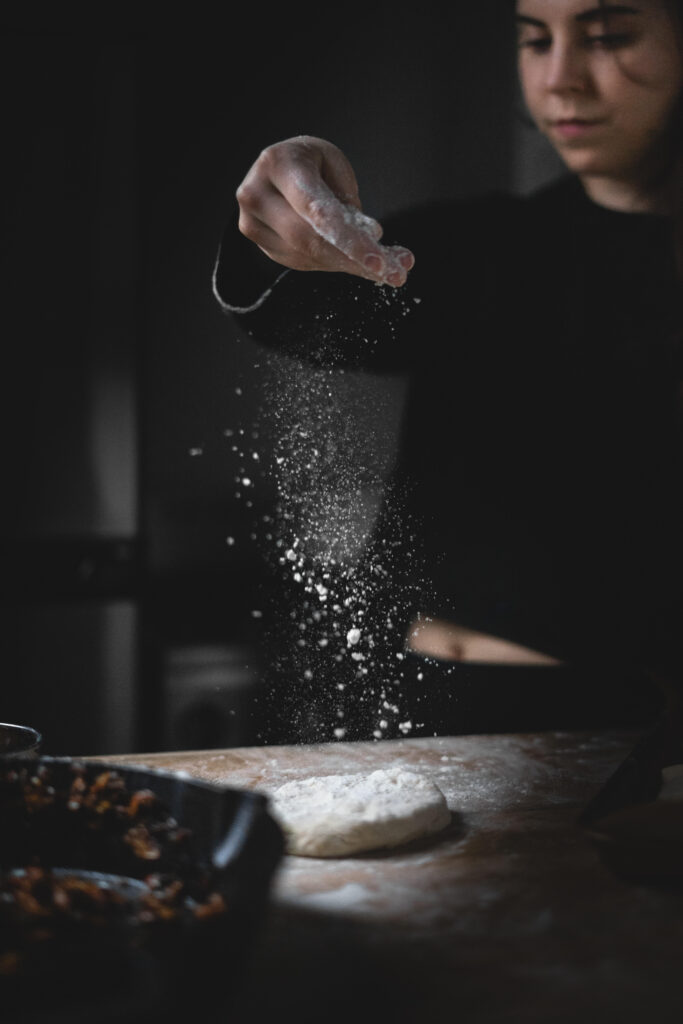 I basically made food that my family was familiar with so that they would want to try it. If you are serving people who are a little more skeptical of veganism, start there. That's why I have many popular meals on my blog for a wide range of tastes and preferences. 

How could we learn to accept more the differences between us?

When I started exploring the vegan lifestyle at a young age, I wanted to make sure everyone knew the reason for it and why they needed to change. As I got older, I realized how important it is to accept the differences between people.
I met my boyfriend four years ago; he is not vegan, and that is okay. Together we I met my boyfriend four years ago; he is not vegan, and that is okay. Together we have merged our two ways of life and made Liv Vegan Strong. We have taken our differences and turned them into strength as we discover new photography techniques or the right blend of spices for a new recipe. He has always been supportive of my lifestyle and has been by my side throughout the creation of our website.

Do you link veganism to other habits in your life?  

Yes, veganism is not just a way of eating; it's a lifestyle. We live in a world where more ethical brands are popping up daily, making the change to veganism more accessible to everyone. 
​​I appreciate yoga and use it as a form of exercise and relaxation, but my practice doesn't go beyond that. As for being a minimalist, I am not, but I am self-aware and try not to buy in excess. I am always learning about other positive changes I can make to benefit our Earth further.
I think we should all be open to this growth and change but without trying to be this perfect image of what we think others want us to be.

When did you start thinking about creating a website?

I have always loved creating new recipes, and my blog started as simple pictures on Instagram. My boyfriend, Daniel, and I fell in love with the idea of sharing new recipes and techniques online. After a year, we decided to bring Liv Vegan Strong to life.
What started as a little hobby grew into something that we are both passionate about and look forward to working on every day.
Our mutual love for photography became the perfect mixture for a blog dedicated to delicious vegan food and photography. It was not always easy, but the hard work has paid off, and I am so thankful we started it.

Do you plan to accomplish something in particular with your stories?

I do. I want people to see that veganism is not boring and that it is for everyone.
Being vegan doesn't mean that you're limited to raw veggies, salad, and bland tofu every day. You can eat the same foods that you eat now, but they are better for you, the environment, and the animals.
I want people to come to my page and want to eat the food on the plate. I want to get people excited about being vegan.

liv

Is your content schedule a form of caring for your audience?

I like my readers to know when to expect new content as well as keep myself accountable. However, sometimes life gets weird, and it forces you to venture off from that set schedule. When this happens, I choose to embrace the change.
During the most recent break, we changed the layout of the website, redid our logo, and started a YouTube channel. All these amazing changes wouldn't have happened if I didn't stray from my normal schedule. 

What's the incentive to create such visually appealing articles?

Thank you! Yes, I don't want people to come to my blog and see the foods that people expect vegans to eat. Oatmeal, salads, and smoothie are great, but I'm not going to convince someone to go vegan by showing them my bowl of lettuce.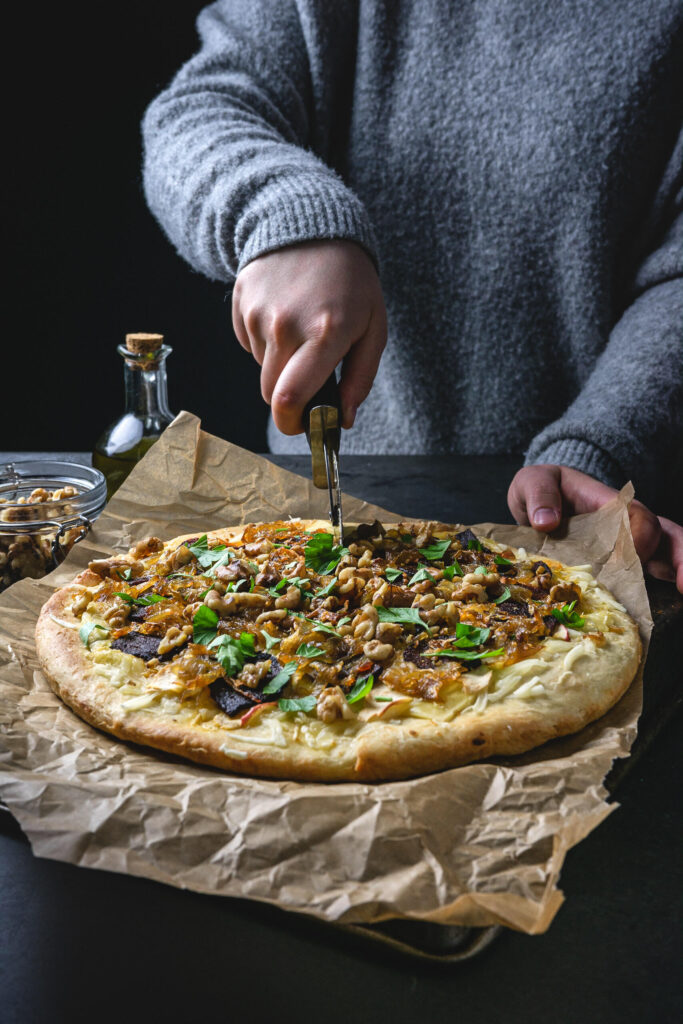 I want people to come to my page and want to eat the food on the plate. I want to get people excited about being vegan.

How does the website help you spread the word about veganism?

Having a platform, such as a website, helps me spread the word on how delicious vegan food can taste. My blog shows food that everyone is familiar with and that everyone can enjoy. It's food that you know and love and maybe didn't think you could have as a vegan. Every time you keep animals off your plate, YOU are making a difference!
I knew the theme Julia was the one for me not only because it's overall very beautiful but because of the recipe index. It was the selling point for me as a recipe blogger who wants something simple yet nice to look at and easy to navigate. I enjoy how customizable the theme is, so my blog doesn't look like a replica of thousands of other bloggers.
If I narrowed down everything I've learned from Liv, I would say: embrace diversity and be consistent with your beliefs. You can make your voice heard if you behave in resonance with your values, and you pack them with kindness and openness.
Today, maybe more than ever, we need less talk and more listening. It's a great way to empower people to take action and change things for the better. We are grateful that this mantra is part of our mission at Pixelgrade — to support people who want to have an impact on their communities, such as Liv.
🌶
If you want to hear another perspective on veganism (complementary though), check out this interview with Daniel, cook, and blogger.
Regardless of food preferences, this interview reminded me of the importance of asking genuine questions rather than biased ones. Stories are one of the most powerful tools we all have available. It's up to us how we use it, but if we welcome diversity, we can have a real impact. No matter how we decide to measure it.
I think I'll give those tofu tacos a try sometimes soon. Thank you, Liv!