One of them came across when we've realized (quite from the beginning) that we invest around 1,000 of hours for $100 or less (mostly less). Basically, the money you spend when you're out for dinner with a couple of good-old-friends.
The truth is that a great WP theme provides you with almost the whole ecosystem you need to create an outstanding website. It's up to you to do some research and notice that there is a broad range of WordPress themes out there.
However, a premium theme should not only mean a higher price. Modern design, latest technologies, performance, great features, spotless customer support — all of them are equally important. It's like driving a car: you can't have an eye-candy shape and no airbags.
To be pretty straightforward, here's an unfancy typology:
Premium themes — provides you with a top notch experience, plus a fabulous result.
Mainstream themes — can fit everything or nothing, they don't stand out from the crowd in a particular way.
Too-good-to-be-true themes — aka cheap products struggling to survive with a tremendous marketing effort.
Why the money you pay for a WordPress theme means so little?
The answer is simple — in our scenario, you benefit from the work of a team of 8 creative people. From designers and developers, to customer support heroes and marketing aficionados, all of them fully involved in this story.
You could translate our effort into an average of 6 productive hours/day for each of us, multiplied with around 20+ days/month. You do the math.
We never did this mental exercise because we love what we do. We will always do what it takes to create those cutting-edge products. But this article's purpose is not about passion. It's about facts. Real facts regarding the main differences between a true premium WordPress theme and the rest:
they are the equivalent of cutting-edge hours of craft, for a small amount of money.
you deal with trustworthy authors who have relevant experience and a particular style of working.
they should reflect a sign of performance and super high-end results.
it is the best shortcut for creating something valuable in the long run.
they endorse the values you stand for.
Is price a make-or-break deal when it comes to WordPress themes?
Just for the sake of offering a context for what's next: this might be the best moment to invest in the right WordPress themes. For the time being, the cost of taking advantage of one (or many) is minimal, but serious authors are on a trend of raising the bar regarding pricing.
So if you wear the lens of an outsider, everything looks a bit (whole?) different. You have an endless set of options to choose from, no matter the marketplace we're referring at. You comfortably sit in your chair, enjoying your great cup of coffee while skimming through an amount of creative products. The power is in your hands. You choose which theme suits you best, and you ask yourself:
$100 for this portfolio WordPress theme? Oh boy, you guys are so expensive.
It's only natural to have this kind of reaction when you see, some clicks later, that you find themes for $30, $20, or even $12. Do your business a favor and don't get trapped in this ''race to the bottom'' trend.
Aristotle's saying: ''Quality is not an act. It is a habit.'', so work hard to refine your patterns of thinking and approaching things. It's the only way to evolve and achieve great things.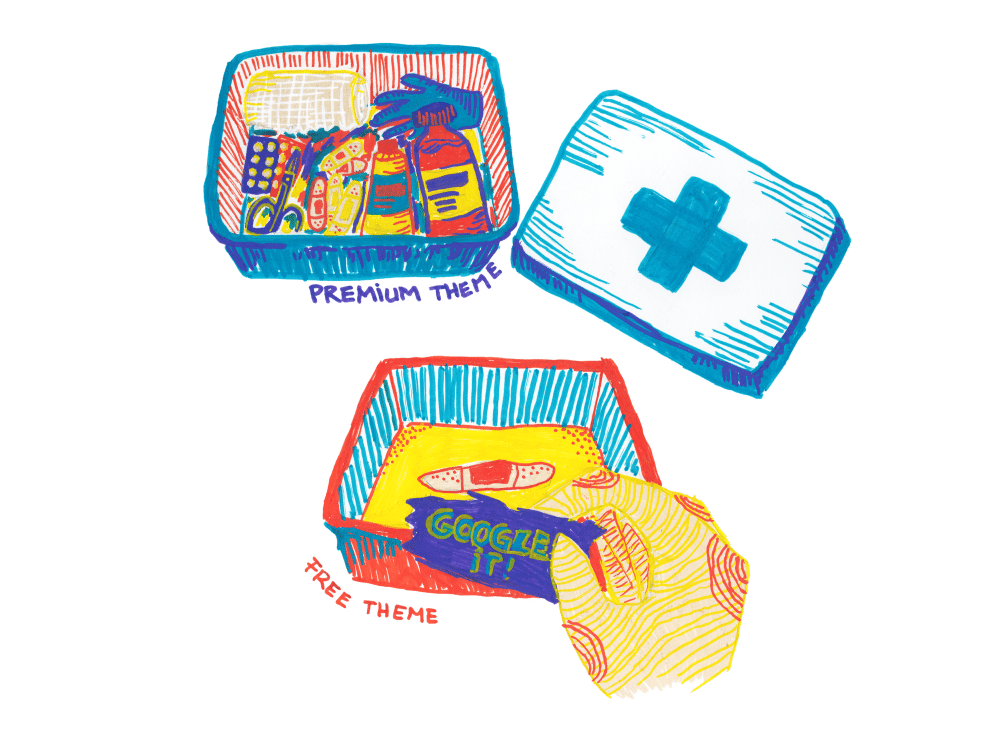 What are the perks of buying a great WordPress theme?
Let's keep it simple: some of the themes listed out there are not worth even two cents. That's why in some scenarios we highly recommend you choose a free WordPress theme. There are plenty of options, and at least you'll avoid a bunch of headaches and frustrations.
In a few words, taking money out of your wallet and spending them on an exquisite WP theme means having:
Amazing design: and yes, we know that everyone has an opinion about the trends regarding visual approach, but you should have the ambition to find the theme that resonates best with your work and values.
Clean and reliable code: again, it's full of creators of WP themes who promise no extra effort while modifying their code or one-click-installation but you see the lack of responsibility from the first line of CSS.
Reliable customer support: actively listening to your needs and matching them with the best solution that you have; nothing beats a humble attitude from an A-player (we call them Happiness Heroes).
At first glance, all of this might seem pretty thin, but at the end of the day, it's what draws the line between amateurs and top doers.
How does a WordPress theme reflect into the end-result?
We often talk about how people choose a theme to another's disadvantage. There is an abundance of arguments, some of them well packed, others not so reliable.
What we highly recommend, to anyone who's willing to start a digital endeavor, is to focus on their unique content. You aim to have a website where the story is the king or one where the video is a rockstar? You dream to make a living out of your DIY products? Do visual and writing overlap regarding priority? Is there an entire crew behind the scenes or a Jack of all trades?
The next step is to keep an open eye on the functionalities and the main advantages that a legitimate WordPress theme provides. The path will be safer, and everything will perfectly fit, like in a symphonic band.
We are grateful that a lot of people already trust us, and our way of making things drive them to build amazing digital experiences.
On the other hand, if you tend to highlight only the key features, you will forget about the big picture. You will sink into an ocean with too many temptations and no stout references. On top of that, nowadays there are so many smart solutions to easily and reliably leverage technology. You have the room and creative autonomy to build pretty much anything you can imagine.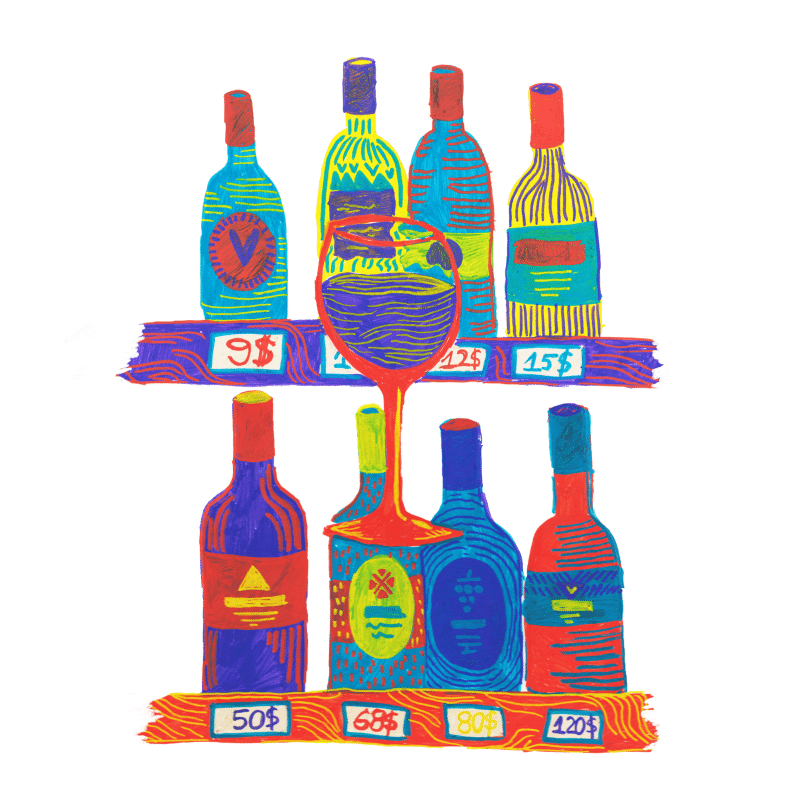 Our inner why (keep doing it)
We will continue to work hard to get better at designing, developing, promoting and updating our portfolio and other creative products. Without repetition, things fall at some point, just like a domino.
We are grateful that a lot of people already trust us, and our way of making things drive them to build amazing digital experiences. Therefore, a significant part of our motivation is to help folks, like you, solve a real problem and make them as happy as we are when they point their finger at us from a tremendous crowd.
---
Friendly reminder: keep in mind that simply calling a WordPress theme "premium" doesn't make it so; some markets tend to minimize the value of this concept. In murkier waters, it becomes harder to find the right authors and design boutiques that sell authentic premium WordPress themes. Be brave and do your homework.
We would love to hear your insights on this topic and start a constructive discussion about WordPress themes and their real value. Do you have any great or unfortunate experiences with them? How did you manage them?