A few months ago, we made a public call on Facebook to help local businesses invest in their online presence. It felt the right thing to do as a company focused on building digital products. We thought that this pandemic could be an opportunity to open a few doors instead of shutting them down.
We chose to help three organizations create an outstanding site. Not only in terms of aesthetics but also one aligned with their values and goals. We wanted to give them the best chances to drive revenue out of their www.
Bistro La Noi was the first who made it happen. You can read the interview with Carmen and find out how she reinvented herself.
Now it's Acaju's time to be on stage. This place is unique for so many reasons. On the one hand, they've been around for over 12 years, during which they evolved without diluting their brand. On the other side, the people behind this place and their community share the same values and beliefs.
Please make yourself comfortable, get a lemonade, and start reading the engaging conversation I had with Andreea, the owner of Acaju.
---

What's Acaju: a coffee place, a bistro, a house, a community, a business, a bit of everything?

Community is the word that would describe best what we are today. However, many elements have been added to the mix to get to this point. We started as a coffee place but always focused on creating experiences more than selling products.
I opened Acaju after a period in which previous professional experiences had disappointed me, and I was looking for a place where I could express myself better.

andreea
Instead of coming over for a coffee, people meet their friends and share a drink while debating all sorts of things. Instead of hosting events, we are offering artists and community builders a platform to grow and express themselves. 
Acaju is a business, but if you shift the perspective and look at how our energy is invested more in creating impact than on achieving profit, then, the definition of what we are falls into the community category more than anything else.

How did everything start?

It started, much like many founder stories, after some soul searching and daydreaming. I opened Acaju after a period in which previous professional experiences had disappointed me, and I was looking for a place where I could express myself better.
I had five years of experience as an employee in different areas: from journalism to public relations, from marketing to sales. I've even done freelancing for a while. While these jobs have helped me grow a set of skills that have come in handy along the way, they have failed to fulfill me on a deeper level. This pushed me to embark on this entrepreneurial adventure.
Acaju took shape for the first time in 2007 as a small boutique with unique handmade objects. This very first version was opened together with a friend, somewhere on a little street near the art school. Its life was short, as we had to close it after the first year due to a lack of financial sustainability.
However, I kept dreaming of having my place, where people can come together and feel at home. That's when I started thinking about a coffee place. I envisioned a small, shabby-chic house, with a hidden garden (not something very common in our city) until I found the place on Sf. Sava Street and opened the doors of Acaju on 08.08.2008.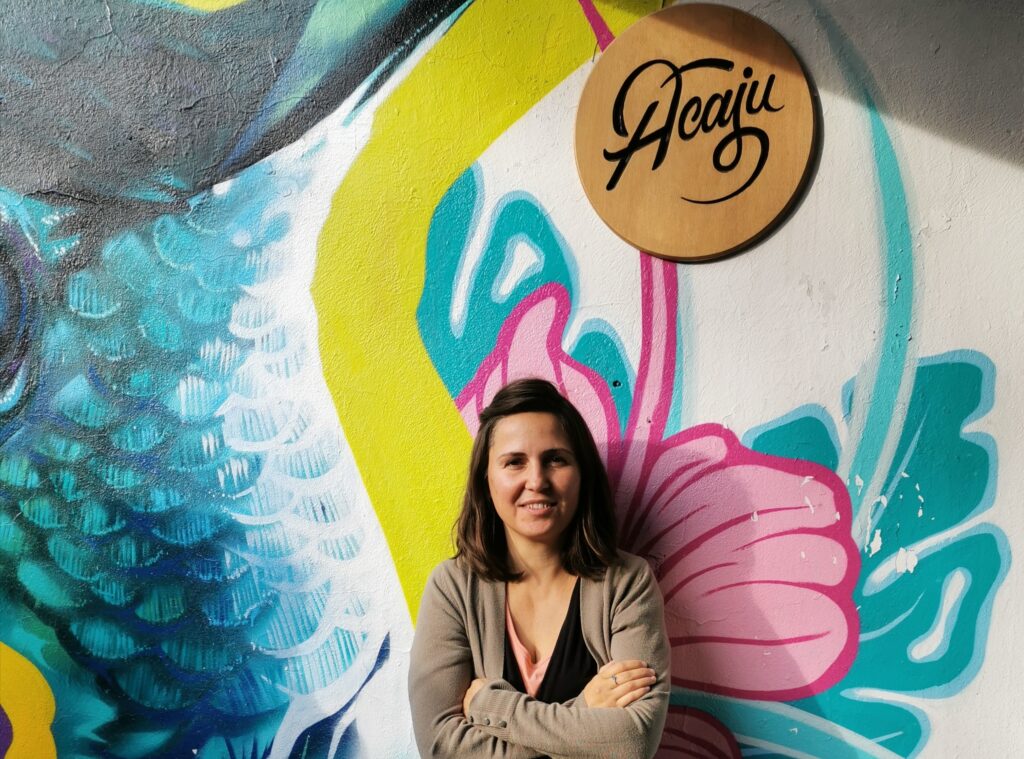 What changed during these 12 years? What did you let go?

We grew up. Reaching a particular maturity, we learned along the way to be more confident in who we are and take responsibility for what we can create for the community. For many years, Acaju grew slowly but organically. We had a lot of time to be true to ourselves, our people, and our actions. We had time to listen and build around what people needed.
Many milestones are relevant to our journey, but I'll go through two that have been the most challenging and defining ones so far.
Five years: The first time we renovated the entire space. Back when we were reaching our 5-year mark, we decided to do a make-over and redesigned the interior from shabby-chic to modern-playful. That was the first time when we had to deal with people's reluctance to change. Some people felt like we took something away from them, while others embraced it as a step forward. That was the first time we realized the strength of what we had built.
Because, while decor matters to some and people had conflicting opinions about it, it was the atmosphere that remained unchanged that kept them coming back again and again. In time, it was like nothing had changed because the same friendly faces were welcoming them with the same set of values that resonated with them.
The most important lesson that we've learned so far is that Acaju lives outside of walls and its essence truly lays in people, which is also our motto.

andreea
Ten years: The first time that we had to close. The house on Sf. Sava Street had to close because of the owner's plans to expand the building. The decision was out of our control, but the owner involved us in the initial plans, so we were excited about having a bigger playground. However, after a while, things were not moving according to plan, so we had to pivot and find new places to nest.
This was a tough decision to make, as we imagined that if people were upset because we changed the color of the walls, changing those walls altogether would spark even more negative feelings. But it was either that or staying closed for a very long period (the building is still unfinished, to this day). So we went ahead with it, and we found our current home.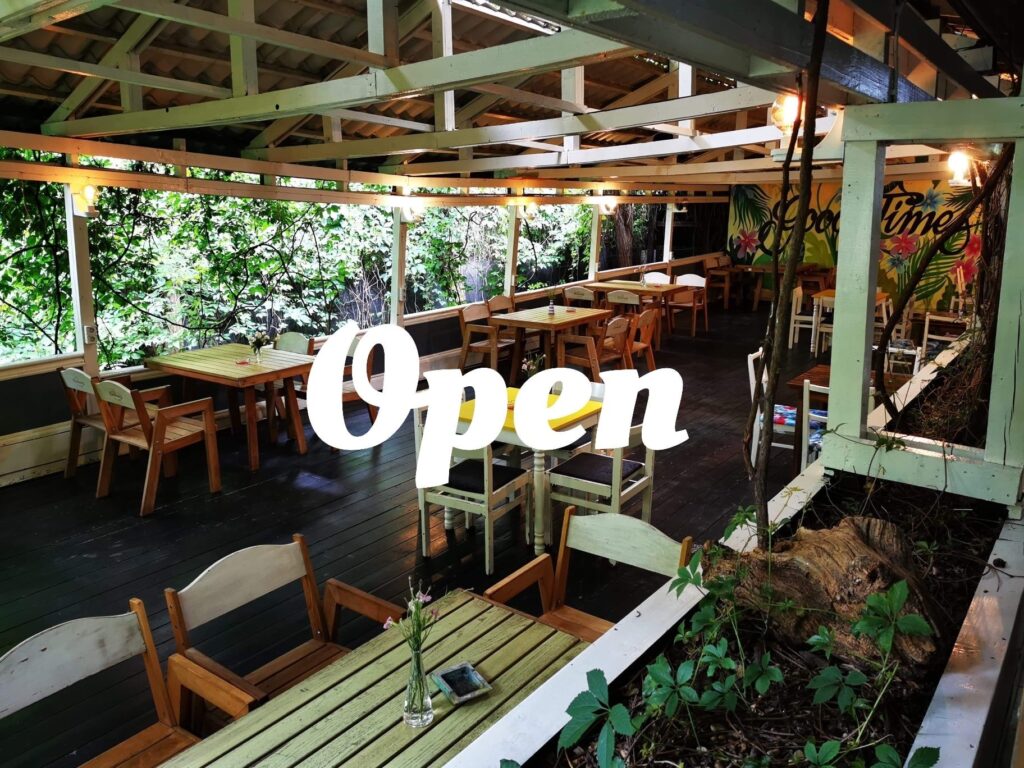 During this time, we were challenged to bring out the best of us, so far outside our comfort zone. From renovating a space to fit our personality, to bringing people together that get along well enough to form a strong team, from taking advantage of the generosity of the space while also keeping it intimate to recreating the unique atmosphere that so many people were attached to.
It's too early to tell whether or not we managed to achieve all of this, but we feel like things are moving in the right direction, and given time, all will be well.
The most important lesson that we've learned so far is that Acaju lives outside of walls and its essence truly lays in people, which is also our motto.

What makes your place shine in the local landscape?

We are honest and inclusive, both internally and externally. We don't shy away from difficult topics that need debating, and we don't sweep under the rug mistakes that we make. We didn't choose to be different for its sake, but because we've always asked ourselves, "How else can we do this?". While still keeping things light and fun, because we can't take ourselves too seriously all the time.
What does different mean, you might ask? Well, we are transparent with money coming in and going out if we're asked. We stand up for our team when customers complain about them while also ensuring that the team does a better job of welcoming people.
Most people that started working at Acaju stayed for at least two years, some have been for seven years, some have shifted from one position to another.

Andreea
When we were given sponsorships from our partners to host concerts, we've allocated those sums to local artists that typically bring in smaller audiences because supporting them is essential.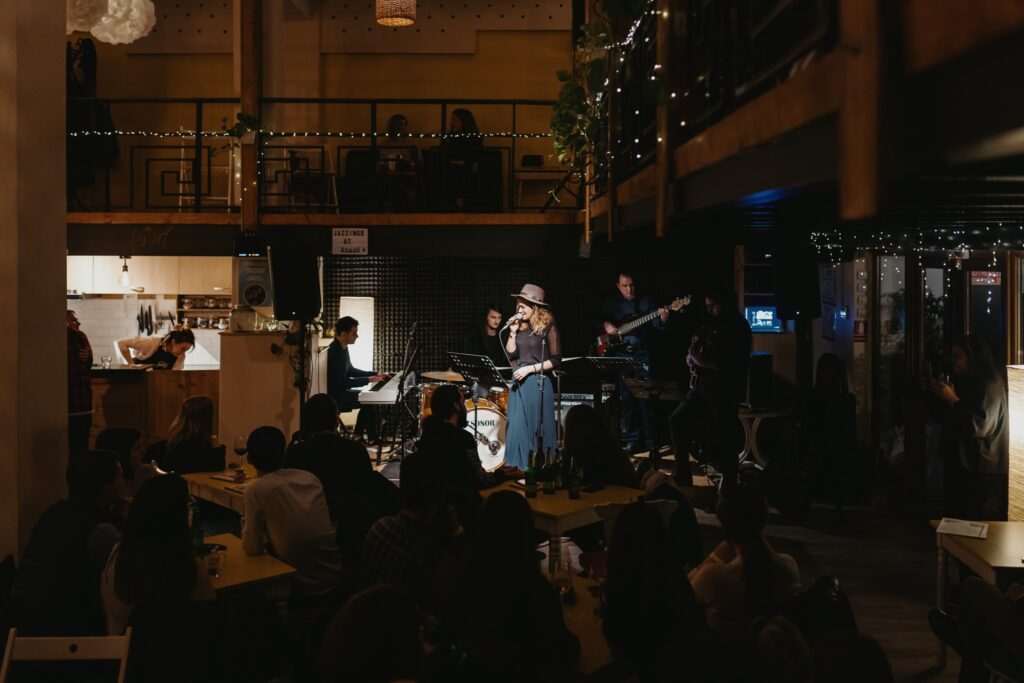 These are just a few examples from a very long list. In the end, we genuinely care about people, value their opinions, and try to make right by them.

Who are your people, what makes them want to belong to your tribe?

Our people are open-minded, creative, slightly hipster, kind, and inclusive. They like to have fun but are also civic-oriented. They are actively trying to build something better for themselves and for others. Our people enjoy life and make the most out of it. This "audience" is a reflection of our own choices. What we believe in, what we promote, what we communicate.
Offline, it's the team at Acaju that had a huge impact on that sense of belonging. Most people that started working at Acaju stayed for at least two years, some have been for seven years, some have shifted from one position to another (Marian used to be a bartender, moved on to administrator and now manages the whole place).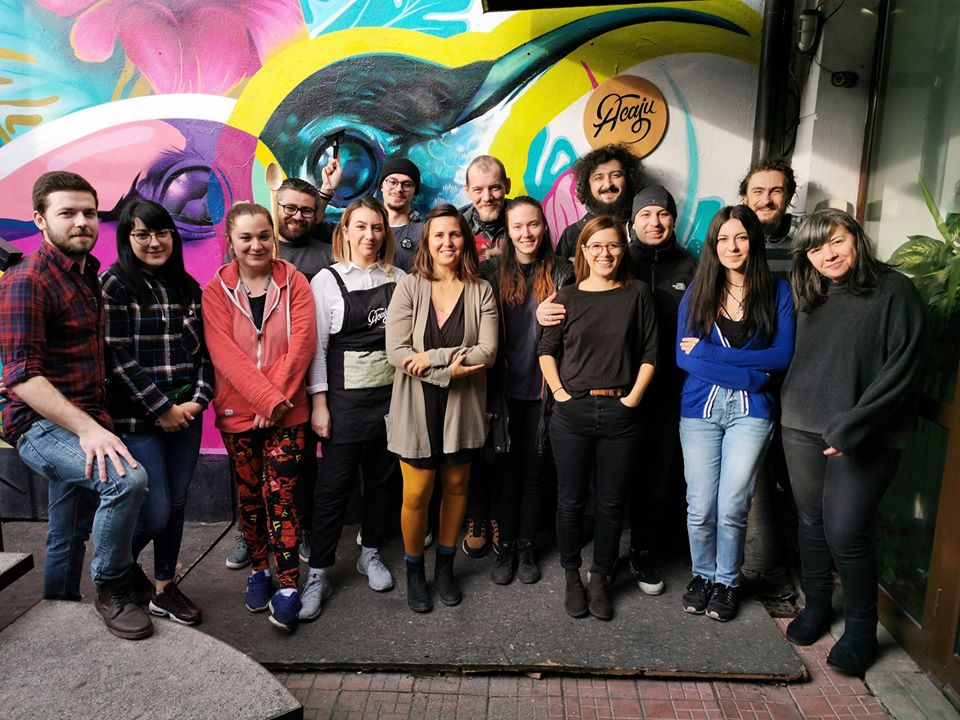 Most of them found themselves here, created lifelong friendships, and are happy to come to work. That is something that other people see and want to be a part of.
Online, it's harder to tell. The social media has been a game-changer because we still remember a time when the only way of advertising ourselves and our events was through print and word of mouth. However, nowadays, it's so cluttered and so hard to break through the noise. We are many in numbers but are constantly playing games to reach the right people with the right message. 

How come you did not pay much attention to your website, but invested so much in social media?

Instant gratification. On Facebook and Instagram, you can visually tell your stories, and while it's a struggle to reach people, it allows for instant, back and forth communication.
One recent example of these channels being essential to us was during the pandemic. We saw a spike in engagement for each post, while page likes did not increase at all. This meant that while no new people followed us, we were reaching more of our existing audience. Also, through an increased number of likes and shares, we felt very supported in a time when we needed that the most.
It wasn't until we saw your offer to help local businesses that we started to take it seriously. Your helping hand being extended pushed us to take action.

andreea
We launched a website at some point because it made sense for us to have something of our own in the digital space. However, we didn't spend time communicating with our community on other platforms than social media and offline, so the website was more for presentation purposes than anything else.

What made you reach us and start thinking of a new website?

We didn't update the website for quite a while, and we felt like it needs to do more for us than exist. We were paying for hosting but not making the most out of what this medium could offer us.
However, it wasn't until we saw your offer to help local businesses that we started to take it seriously. Your helping hand pushed us to take action. It also helped that we were forced to close doors during the pandemic and think of ways to continue being beyond the physical space.

How was the experience of working with us?

You guys have been the absolute best in the whole process. Ours is a scattered way of working, as the events and HoReCa industry can be, so we failed multiple times to stick to deadlines.
You have provided us with guidance each step of the way, either through regular check-ins or through all the guides that you have created to help us be more independent. The product itself was easy to work with, very intuitive and friendly.

In which way do you think our product showcases Acaju's spirit?

This WordPress theme encourages our creative selves. Through it, we will be able to share more stories on our blog section, work on growing a community outside social media, and highlight our core values. Its flexibility has allowed us to personalize it to make it our own.
We can work on crafting complete stories instead of one-liners.

andreea
Each week we have something called The Wednesday Mix. Bartenders recreate a classic cocktail or come up with something new altogether, starting with a type of spirit that they have to work with.
If Rosa 2 would be a cocktail, it would be a Hugo. Its key ingredient is Prosecco, which is all the rage nowadays, while also being timeless. This gets topped with sparkling water, which makes it light and perfect for a late afternoon, spiced with mint for extra freshness and a dash of elderflower syrup for a bit of a quirk.
This is what our experience with this theme has also been — easy to handle and with a nice bubbly feeling at the end. Cheers!

How does the new website contribute to the experience you are offering?

The website becomes our digital home. That means that through it, we are creating a channel where we can communicate differently. There, we are no longer a pop-up in someone's newsfeed, competing with other posts.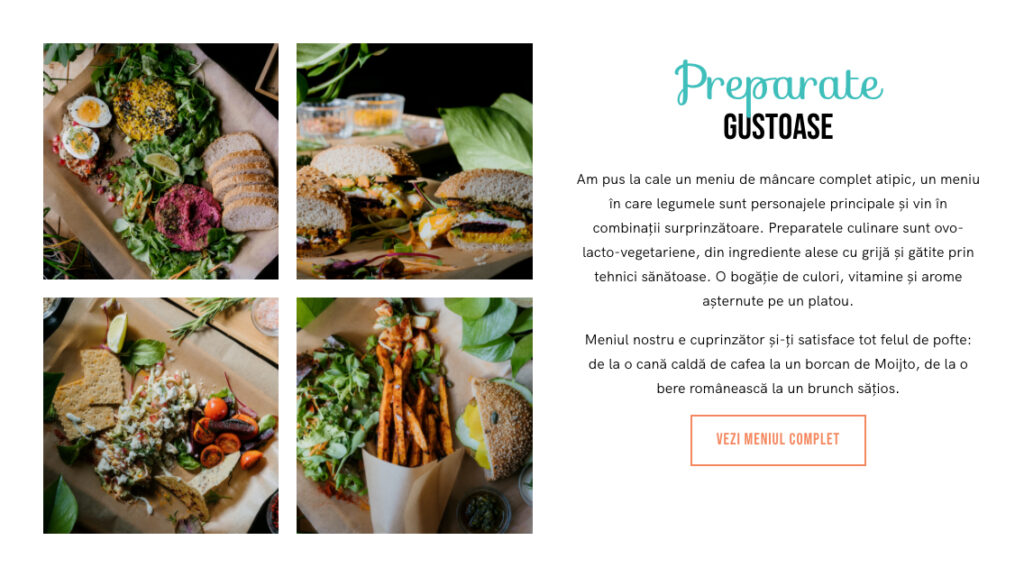 People that will visit us will spend some time getting to know us and thus we can work on crafting complete stories, instead of one-liners.

What are your plans considering the new reality we are all facing?

We've tried several things to reach people more directly, including growing a newsletter subscriber list. Our goal for this year was to have 1000 subscribers with 12 sent newsletters and a 50% open rate. We have 80 subscribers, and five sent newsletters so far, but have paused it for the past four months because of the pandemic.
Through the website, we will focus again on growing that list. That will help us not only deliver our stories from our blog to their inbox but also promote our events and other projects that we believe in and want to support.

At one point, we sent out a question, asking them what they would prefer best to receive from us: the upcoming events, promos that we run in the bar, and/or our personal stories. The majority wanted our stories.
We want the new website to drive more action and help us move away from the social media noise while also being able to keep the communication with the people around.

Do you think your website is more of a cost or an investment?

It's an investment because we also plan on launching an online shop through which we will sell merchandise. We are working on a collection of tote bags (that can expand to t-shirts or other objects) created in collaboration with different artists. The first ones will be with the illustrator closest to our heart, Irina Morosan.
Through this, we aim to support artists (part of the profit for each product sold will go to them), support a local slow fashion business (we're getting the materials from Redu), and expand the areas in which we grow.
🤓
We documented the entire process of working with these local businesses. Please read the story behind the scene and find out what drove us to lend a hand in the community.

If you should give a piece of advice to owners from the same industry, what would you say?

Although each business differs based on the chosen target, I'd highlight the following general advice:
First, you should be authentic and have the courage to do things differently while also being consistent and patient. I believe that in this industry, it is healthier to grow organically, with small steps than to have a thundering start that ends rapidly.
Secondly, honesty is important, and you should treat your customers as partners because building long-lasting relationships is crucial.
And lastly, always remember that word of mouth is still the best promotion you can get.
I hope you got this far and learned a thing or two from our conversation. Or maybe it raised some questions that you need to sleep on. I felt it would have been unfair and unkind to sum up a business story of 12 years in just a couple of words. Acaju and its community deserve much more than that.
As you could already notice, entrepreneurship comes in many flavors. You can find the one that fits your values and goals best. It's not easy, it's not always safe, it's not a game for everyone to play, and that's okay.
But for those who want to join this playground, try to make it happen in resonance with your inner-why. It will keep your wheels spinning in the long haul, regardless of the blockers along the way.