---
I focused on what I knew best: expressing my ideas and sharing them with the world.
Hello Dear Digital Fellow,
My name is Alice. I'm 24 years old, I live in Berlin, but I move regularly, so it's hard to name a basecamp. I am a part-time blogger and a full-time account executive.
I love stories of all kinds, and I honestly believe they help us better understand the world. Great narratives narrow gaps, bring together a wide range of differences and move us towards a common goal. At least that's the effect they have on me. Meaningful stories equal a more authentic approach to life.
I read and travel a lot, and I love learning from real people and experiences. I feel the need to get exposed and dig into challenging scenarios of all kinds. All this dynamic which I deeply enjoy made me wonder if it's not great timing for starting a blog and sharing my thoughts and other crazy ideas.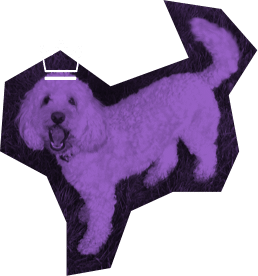 Let us woof around by creating a fabulous blog.
We help you express your ideas better.
Get started now
I was searching for a simple solution, easy to get along without hiring a developer or spending too much money on things I don't need (at least now). I wasn't ready for a technical roller coaster, full of questions I couldn't possibly understand.
Somehow, I came across Pixelgrade Club, and I fell in love with Hive. It looked quite charming, and it seemed to be an excellent fit for what I want to get as a blogger who starts a digital journey.
I enrolled by the blink of an eye and I kicked-off. I got e-mails with plenty of useful resources to assist me to get along with this new toy. From baby steps regarding what to do in the first phase until in-depth articles concerning how to gather a community around my stories.
The onboarding flow helped me save valuable time and energy. I focused on what I knew best: expressing my ideas and sharing them with the world. I was fully aware from day one that I have writing skills, maybe even some editing abilities, but certainly I'm far away from the technical know-how.
The best thing is that Pixelgrade's crew got me covered so that I can invest my resources in what I love most: writing.
---
Dear friend, thanks for reading till the end. Now, I want to be completely honest and admit I made-up this story, but could as well be Adela's or any other member of the Club. We have plenty of examples that prove that we're not talking bullshit nor we're taking credits for granted. I just wanted to reveal the perks of joining our community through the power of storytelling. I hope I, at least, made you curious.
This could be your story too.