---
In this article I want to share with you how we succeeded to help Kristina achieve the result she desired thanks to our new business approach — based on selling subscriptions instead of stand-alone WordPress theme, and through the power of transparent communication.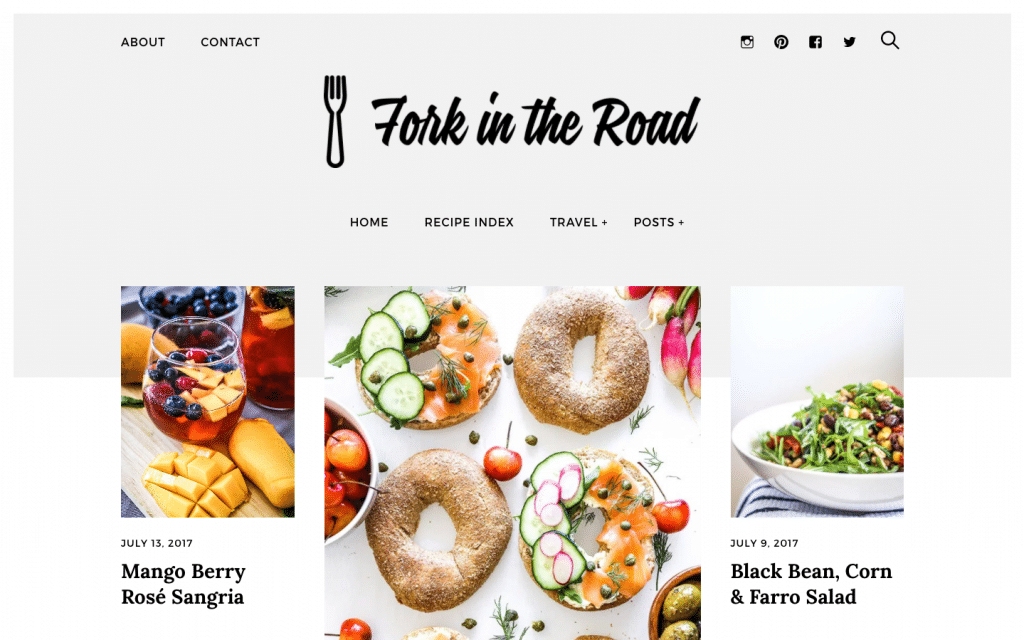 Treat your customers as your partners
Kristina bought Julia when we initially listed the item on Themeforest (now is available only on our shop), and I'm grateful that I was the one in charge with her first questions about our theme.
She's the type of creative who's open to build with you from scratch. She shares her concerns in clear terms, and she understands that it takes two to tango. Thanks to Kristina I had the chance to improve our documentation and to let my teammates know about some small tweaks that needed to be fixed.
Along the way, Kristina was more than happy with Julia and how the theme solved particular pains. We even sent her a thank you note to show our appreciation for being such an excellent customer, and lending a hand by sharing insightful feedback.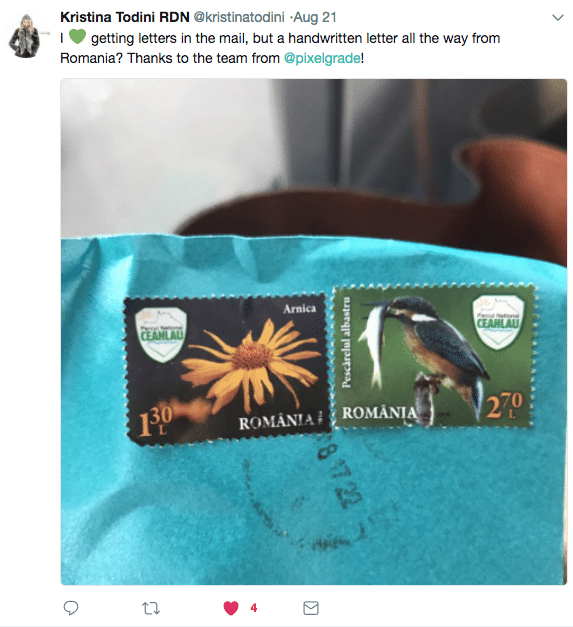 However, she didn't hesitate to reach me out again once she came across Patch since she was quite sure that this is the right product for her current needs.
I've been looking through Pixelgrade's themes and I'm considering switching to Patch because I like the simple magazine layout. While I LOVE Julia for many reasons, I like Patch's front page and also like how there is more visible content "above the fold."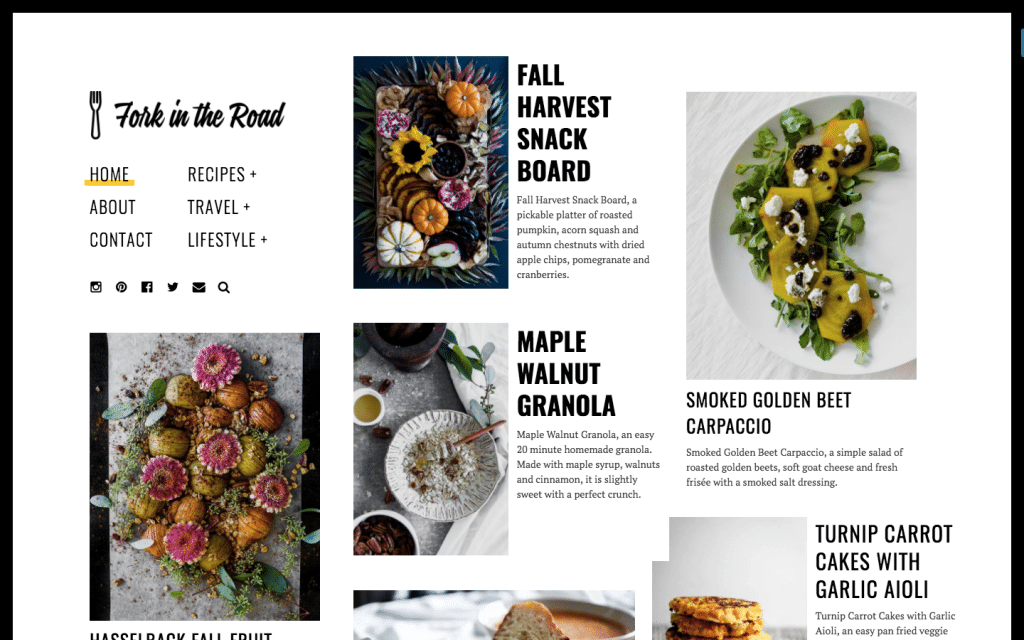 Recommend the best choice for them, not for you
At Pixelgrade, we've been always focusing on creating stronger bonds with customers by shaping a pleasant experience. After six years of talking with dozens of people, we learned that this is only possible if you stick to customer's needs, not your direct commercial interests.
I also would like to expand my blog posts to be more than just recipes and include travel and lifestyle so I think Patch will be better for that. I am part of a few food blogger networks and will tell everyone how happy I am with the theme.
It was my job to let Kristina know that we designed Julia especially for food bloggers and lovers, and that Patch would fit best someone who plans to create a magazine-style website.
I reinforced her strong arguments related to the recipe index, the opportunity to create a flexible home page or the chance to monetize her content. I was sharing this because I deeply believed that this is the right thing to do, not because of some hidden business reasons.
We created the right solution for people like Kristina
I must confess that one of the things that makes me proud at Pixelgrade is the fact that we build products that solve concrete digital problems, and we brutally dismiss the one-size-fits-all kind of approach.
But I'm also someone who likes change so I will probably change it back to Julia in six months, haha. Or if you guys come out with a new theme ;). That's why being a part of Pixelgrade is perfect for me, you guys truly make beautiful designs and I'm so glad I found you.
There are plenty of things to share about our shop and we will probably write a dedicated article on this topic.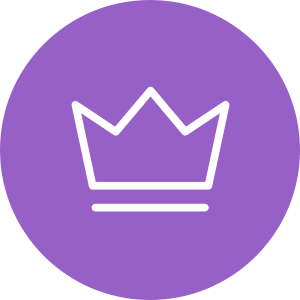 Eager to create a blog and share your stories?
Browse our collection of WordPress Themes.
Get started now
This case study it's not only a strong proof that the new way we pack and sell themes on our shop works and addresses a specific niche, it's also a source of motivation to embrace the challenge even more.
For those who are totally unfamiliar with this solution, here are some key takeaways:
Pixelgrade Club is a growing collection of our best blogging WordPress themes
You can choose one theme or get the bundle if you want access to all themes to build as many websites you want 

Top-notch customer support (more than solving tickets, full assistance)
Unlimited product updates to keep your website a hit
Three plans that you can choose from: yearly, lifetime or bundle
---
At the end of the day, what truly matter and keeps our wheels spinning in the long run is how we solve digital struggles and improve people's lives. Today is through the power of great design for a specific set of WordPress themes, packed into a reliable solution for all the bloggers and storytellers out there. 🚀