Bruno is one of the customers I loved interviewing, even though I did this online, not face-to-face. He's a food blogger, photographer and videographer at Hygveg, his growing brand within the culinary industry.
The first time I did the research to find more about the story behind the scenes, something about Bruno's digital approach struck me. In a world full of fakeness and superficiality, especially the www one, his authenticy popped-up. The way he's been packing his multimedia content made me feel both proud and greatful to have him on board.
Bruno's been using Julia, our clean yet modern food blogging theme for a few years now. During this time, he evolved as a creative in terms of writing content, taking photos or making films, but also as an administrator of his website and his overall digital presence.
---
I was more than trilled when I heard that due tu how we improved the WordPress theme he succeeded to keep his website relevant, performant, and good looking.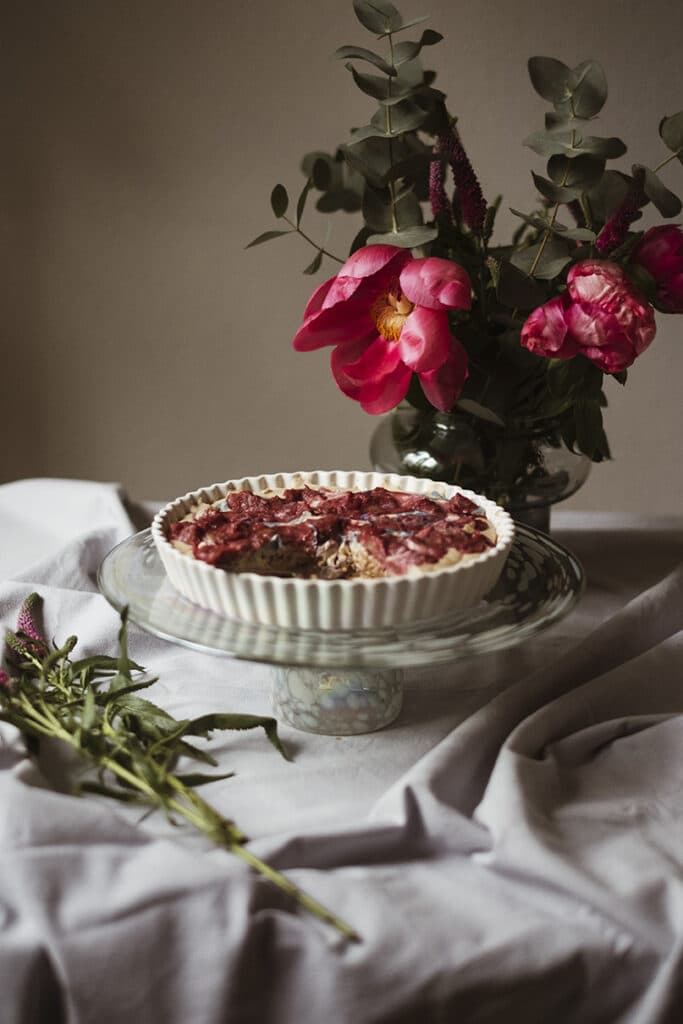 Stick with me to see what changed in Bruno's life, how it impacted the activity on the website, and what's his focus today. In case you missed the first interview, I encourage you to read that one first. It simply makes more sense for the entire red thread.
---
Q: Do you still work in e-commerce or you took the leap to a freelancer path?
Bruno: Things have changed over the last year. I have to say that my project helped me a lot to take new directions in my life.
I quit my previous job as market place specialist and started to work in the food industry . In the beginning for a small start-up (they produce a vegan meal replacement), that eventually has led me to an even more exciting job in content marketing now at Natural Mojo.
I love their big range of high-quality products and I am looking forward to diving into the marketing side of this brand.
Q: How did your website evolve since our last interview?
Bruno: My website changes with me, especially in terms of color palette, fonts, and logo. I consider my business "logo-free", I like to change it during the year.
I like that Pixelgrade already suggests combo of colors and variation about the intensity.
In the beginning, I used to have a lot of influence from the nordic taste, so pretty cold colors, but now I want to embrace my origins and bring warmth and earthy colors into it.
Q: What made you go in-depth with the lifestyle topic?
Bruno: Life-style was always part of my project but more in the background in the beginning.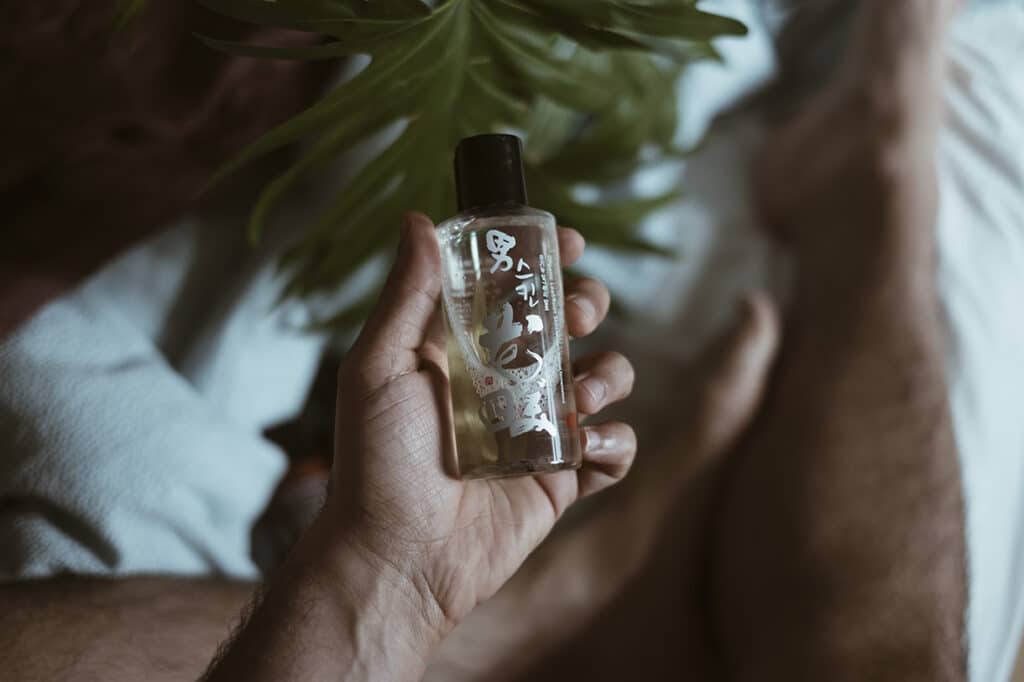 I wanted to be more versatile with my content, so I've started focusing on my Instagram building my own moodboard, starting a new direction and being more inclusive. I've also introduced topics like vegan man skincare (or even better genderless).
Q: Which brands are aligned with your vision, and how do you work together?
Bruno: I want to be clear about collaborations and brands. It's extremely hard to find collaboration to produce video recipes and articles about that. Since I pay a lot of attention to the look of my videos, props are really important, therefore the chances to collaborate with brands that would fit with my aesthetic are really few. 
That industry is still stuck with the big numbers, the new content creators with a modest engagement are, mostly, cut out.
If the option is buying followers and likes to fool the system, I would rather spend money to buy my own props and produce my own videos without compromises. 
On the contrary, the beauty industry has a completely different approach, they are really open to collaborations and they want to know about your opinion. It is indeed really delightful collaborating with cruelty free beauty brands.
I always select the best brands that fit my project, that does not mean "the big names", because there should be room for everyone, for the brands as for the content creators.
---
Q: Have you invested more energy into video content these days?
Bruno: Video production is really demanding (time, costs) and I try to produce at least 3 videos every month. Instagram TV is a new tool now, but I still prefer YouTube format, to be honest.
I feel more comfortable to pick any topic I want for my project because anything I do it's for me like a seed. One of my teachers in high school used to say that everything is like a seed, even the smallest thing. Well, he actually used other words, but that was the message.
Q: Do you still embrace the mantra of not caring about the numbers?
Bruno: I try to be more active than in the past, social media for me is more knowing other content creators, inspiring and be inspired.
As in real life, it's still quality that matters over the quantity. I still believe that blogging is important because anything can happen to social media (Facebook is dead) and I want to keep my content in a safe place and not relying only on social channels.
At the same time, Instagram is actually more like a moodboard, freestyle, it's a shorter version of my blog in terms of text, but more flexible in terms of visions.
---
Q: How did the experience of using Julia impacted your digital presence?
Bruno: Julia allows me to present my work in a professional way, without cracks or imperfections. I feel safe anytime I log into my WordPress dashboard because I know that everything is going to work and I can focus only on the content.
I would like to have the chance to customize the header and use a background image, to give to my project a magazine look.
Q: How would you describe Style Manager, our customization tool?
Bruno: It is a really important feature because you can play around with the colors anytime you feel you it's time to change.
I like that Pixelgrade already suggests combo of colors and variation about the intensity.
Because my project organically changes together with my content and taste, this tool is exactly what I need to achieve the best result in a short time keeping control of all the features (border, fonts, background, page sections etc).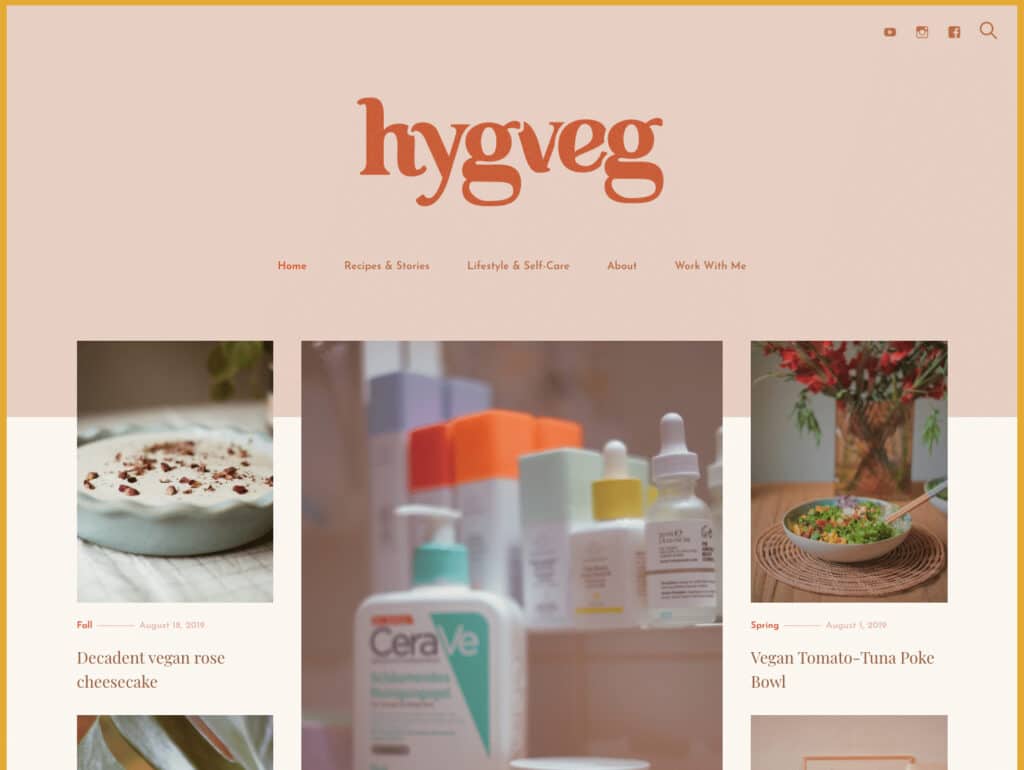 In the past, before getting the Julia WordPress theme, I had to try on my own with coding and many times happened to "have broken" my WordPress template.
This is the nightmare of any content creator.
Q: What do people around you (digital and offline) say about your food blog?
Bruno: Most of the time they really like the polish look and the combination of colors. Moreover, because the template is not stealing the attention of the content they can enjoy my photos.
Usually, people are really impressed by the fact that there is only me behind the project: taking pictures, shooting and editing the videos, writing the content, looking for the right collaborations and be able to run a blog like that even if my expertise with WordPress is not that advanced.
The look of my blog is perfect to connect all these and deliver the story I want to be told, and Julia needs such low maintenance that I have more time to focus on writing and editing.
---
While we love discovering all kind of new stories from our customers, we also enjoy documenting the current ones. Being close to them and noticing how they become better is definitely a win that keeps our wheels spinning in the long run.