I started this journey with the following assumption: I know how to handle a handful of people to achieve great results. I came to the conclusion that the road is paved with challenges. Some of them were more than unexpected. They were like asteroids coming from nowhere.
As Tom Kelly from IDEO would say: "It's hard to be "best" right away, so commit to rapid and continuous improvements." It was time to level up the game.
This article is about what I've learned along the way, and how this journey shaped my values as a professional. Just to make it crystal clear — I'm still in the middle of the process, so if some thoughts seem to be incomplete or naive is because I haven't come that far yet.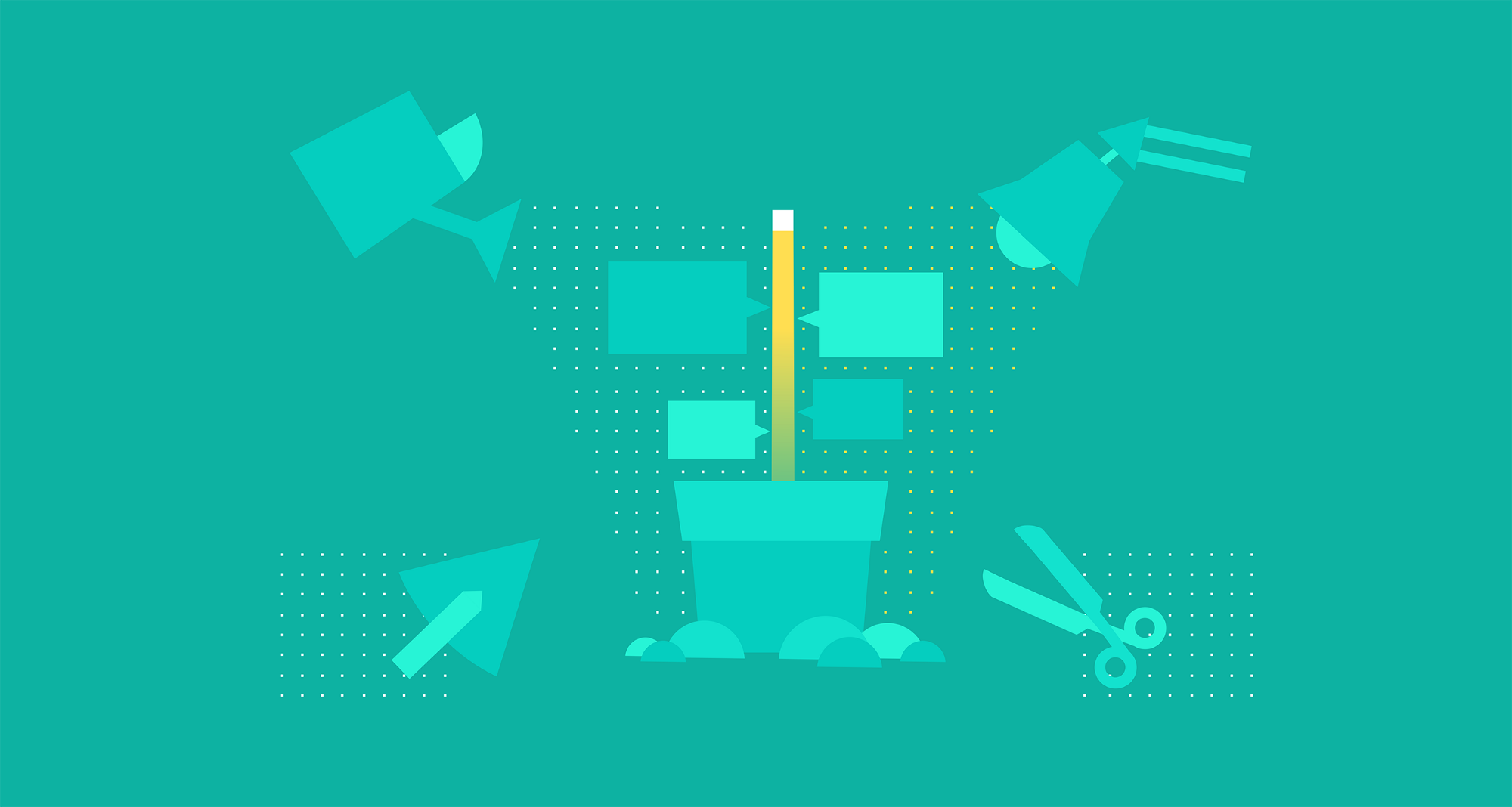 #1 — Leading people implies commitment
We live times when 20 years old folks believe that they can mentor someone else. Everything around them highlights the fact that if you're a bit more familiar with a particular topic, it automatically means you can teach. You can be a growing companion and a role model that people will praise.
I'm quite at the opposite side of the spectrum. My understanding is that you need to face some experiences to be able to handle mentorship or to act as a link inside a team. Moreover, you need to watch yourself in the mirror through clean and sincere lens. It might sound like a game that everyone can play, but it's not true.
I learned that I could often be powerless in front of three people who have different backgrounds and ways of looking at the world they live in. It has almost nothing to do with empathy (a new hit keyword these days), but a lot with my inner-why. Only when I accepted to have an open dialogue with myself, I learned to actively listen and be an authentic version in front of my brave teammates.
#2 — Coaching brings clarity
It might sound arrogant, and I will gladly support the consequences of this statement, but without Laura's help, I would have been pretty lost during this bold mission. Consolidating a team in a healthy and safe environment is one of the hardest things I have ever done. Not only because the goal itself is highly demanding, but also because I realized I knew so little about people's behaviors, beliefs, and professional liaisons.
In a way or another, I've been working with Laura since August 2016, but when I came with the idea of coordinating the customer service tribe, I felt that I needed to dig deeper. There's no article out there that can substitute the way this coach approaches my struggles.
Thanks to her I can now celebrate at least two big wins. One is related to the fact that we have a similar comprehension regarding expectations and the way we get things done. The other one is that almost everything we do inside our team (but also linked to our customers) is more consistent and balanced.
#3 — Trust as a source of growth
Another thing that I thoroughly embraced was that working together is not enough anymore. It can be eight or 12 hours a day. It can cover the weekends and the holidays. It doesn't weight much regarding how lively are the connections between people.
I found out that spending quality time and genuinely caring is far more important and relevant. Talking warmly and sincerely can lead to beautiful results, both concerning relationships and business objectives.
And yes, this means getting rid of the fear of conflict, speaking out loud, learning non-violent communication, iterating the same message over and over again, assuming the role from top to toe, and so on.
It is not a walk in the park kind of job, but I guess nothing meaningful can be accomplished by the blink of an eye. People, more than business strategies and financial goals, are far more complex and they require different resources (often the emotional ones are the most complicated to handle).
#4 — Reset the knowledge
I've been living with the impression that I'm good at dealing with people. In a certain way, I am, and I succeeded to develop good skills in this area. However, since wearing the new hat, I realised that I had a weak perspective about what it takes to build up an independent team. One that is ready to grasp the unknown, to go the extra mile, to give its best. I became aware that I lacked a deep understanding of what moves people in the right direction.
My companions, as the majority of us, are far more interested in non-material things, such as appreciation, balance, gratitude, and motivation. These triggers make them happy and performant.
People working in customer service relate in a more thoughtful way. Mostly because they give their best to keep all the customers cheerful, but they receive so little in return. A smiley face or a five* rating mean something, but they are abstract ways of recognition and satisfaction.
#5 — Connect with the present
I guess it's the first time when I live in the present, and I'm fully aware of today's reality. This allows me to bare in mind that people change and organizations change too. Taking for granted someone's presence and involvement is always a dangerous thing to do. On the other hand, believing that the years spent in a place equals the curve of learning and the openness to reach the next level is also quite tricky.
I'm having regular chats with my customer service teammates about being honest with ourselves and the rest of the team. It the actual job the one we would love to have in a couple of years? Do I find purpose in what I'm doing as a customer agent? Is this the right playground for the actual moment in life?
Answering with frankness leads to clarity and makes room for freedom and evolution on multiple levels. At the end of the day, this is the only way to connect with the present and avoid regrets later on.
---
The last months taught me that if I want to go far with my support team, I need to continue the process of leading and helping my teammates, and vice-versa. It takes two to tango, and to win the prize. It requires a huge amount of time and energy, but I know that it pays off at the end of the day.
I'm grateful I have this tremendous chance to start unleashing my laces and become free and true-to-myself. Now I'm quite confident I'm ready to help my team do the same and achieve results that make us proud.
---
Would love to find out your insights regarding how you succeed to manage building consistent relationship. Don't hesitate to write down your thoughts at [email protected]. Stay awesome! ❤️