Managing the Secondary Menu
The secondary menu is placed below the header bar and can be used on specific pages where you need another level of organization for your content. Here's how it looks in Listable, our listing directory WordPress theme, for organizing the User Account area: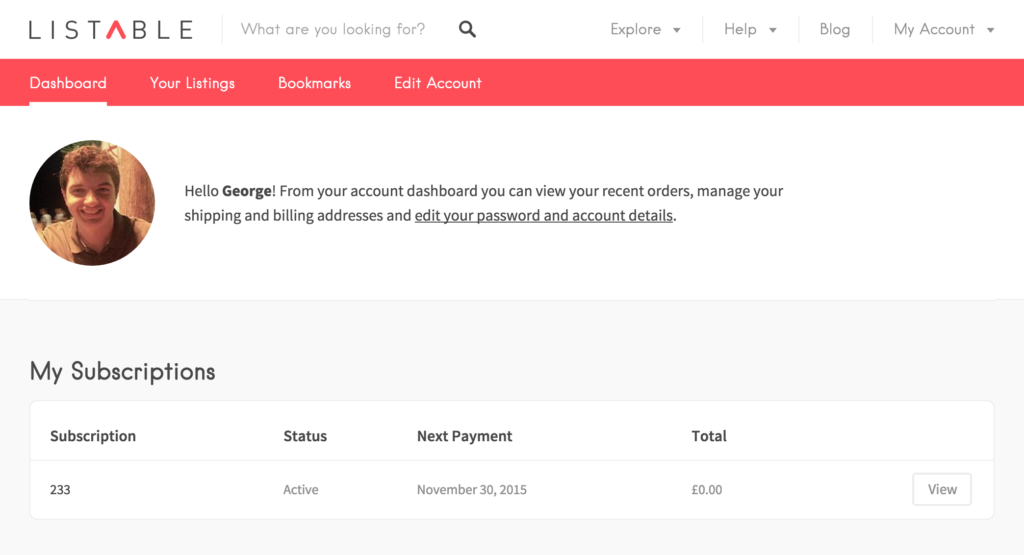 Step 1 — Create the "Secondary" Menu
First, you need to Create a Menu by going to Appearance → Menus and follow the regular WordPress process (more here). Let's call it "Secondary Menu".
Note that you don't need to assign it yet to any menu location, as we will do this on the next steps.
Step 2 — Add Items to the Menu
From the left section, you can add links to the desired pages: My Account, Listings Dashboard, Add Listing, Bookmarks or any other ones (see screenshot)
Step 3 — Show the Menu only on Specific Pages
The last step is to show the menu only on relevant pages, as it doesn't make sense to have it for example on the "Home" page.
In addition to the Nav Menu Roles plugin that you can use to display specific menu items depending on whether a user is logged in or not, we will use the Conditional Menus (free).
Conditional Menus is a simple yet useful WordPress plugin which allows you to swap the menus as per specific conditions. In short, you can have different menus in different posts, pages, categories, archive pages, etc.
After installing and activating the plugin, go to Appearance → Menus → Manage Locations and add a new Conditional Menu for the Secondary Menu area, that will be shown only on the pages mentioned above: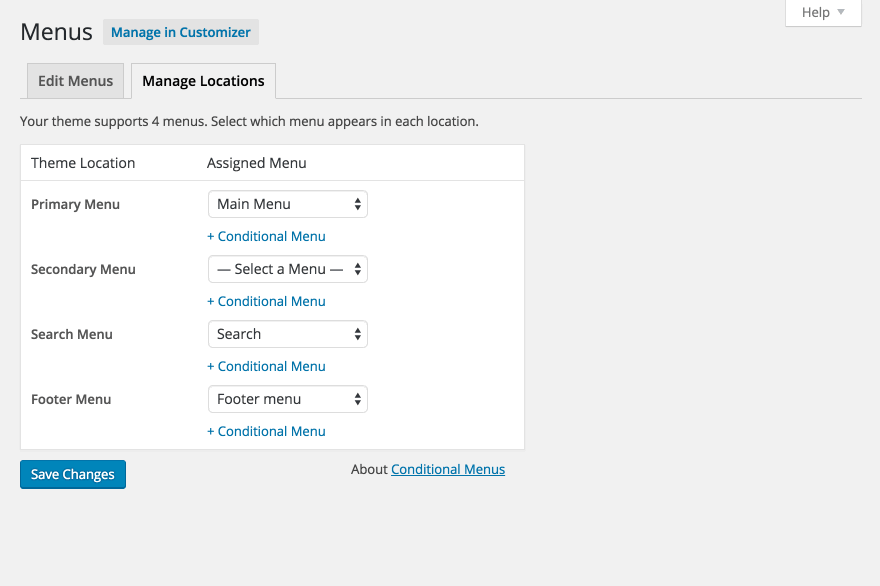 Additional Readings:
Looking for a WordPress theme?
Search no more. Take a look at our products and choose what works best 👇
Browse our Themes
Updated on August 25, 2020