Adding descriptions to menu items
Descriptions are a great way to give more context about the menu item label. Descriptions are available only for submenus to keep your navigation bar clutter-free.
This feature is handy if you want to help users understand what they'll find on the other side or to entice them to click on a particular menu item to get special perks or offers. Your imagination is the limit.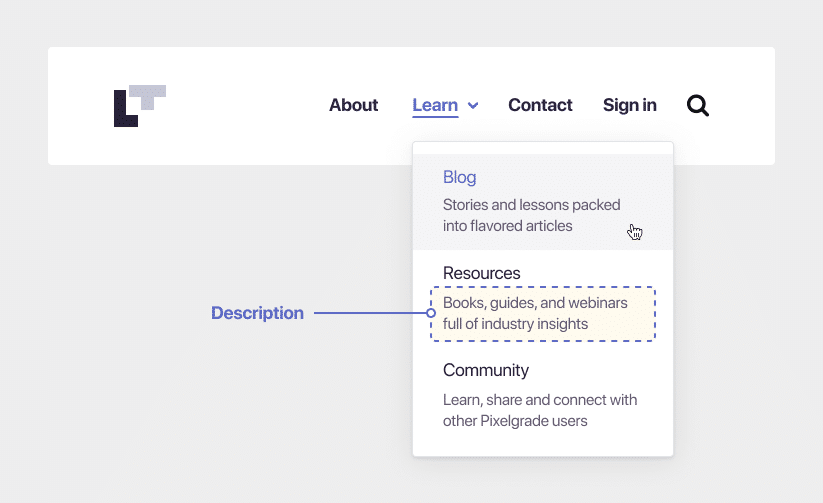 To add descriptions to your submenu items, follow the steps below:
From your WordPress dashboard, navigate to Appearance → Customize → Menus;
Choose a menu, then click on a submenu item where you want to add a description;
You will find the Description* field just below the Navigation Label. Add your text inside that box. Repeat the process for all submenu items;
Hit Publish when you're done.
Here's a visual walk-through to get a better understanding:
* If you don't see the Description field, navigate to Appearance → Menus, click on the Screen Options button from the top right corner and enable the Description field. View the screenshot for details.
That's it. Now your top navigation menu can play a bigger role in your strategy to get more readers, sales, bookings, reservations, and anything in between.
Updated on May 9, 2022