Removing Avatar Hovercards
The avatars in WordPress are provided by their service called Gravatar. If you have the Jetpack plugin activated, WordPress will show a card when you hover over the avatar image. This card contains a link to the user's Gravatar profile.
You can disable this behavior if you navigate to Settings → Discussion → scroll down until you reach the Avatars section → uncheck the Gravatar Hovercards option, and click on Save Changes.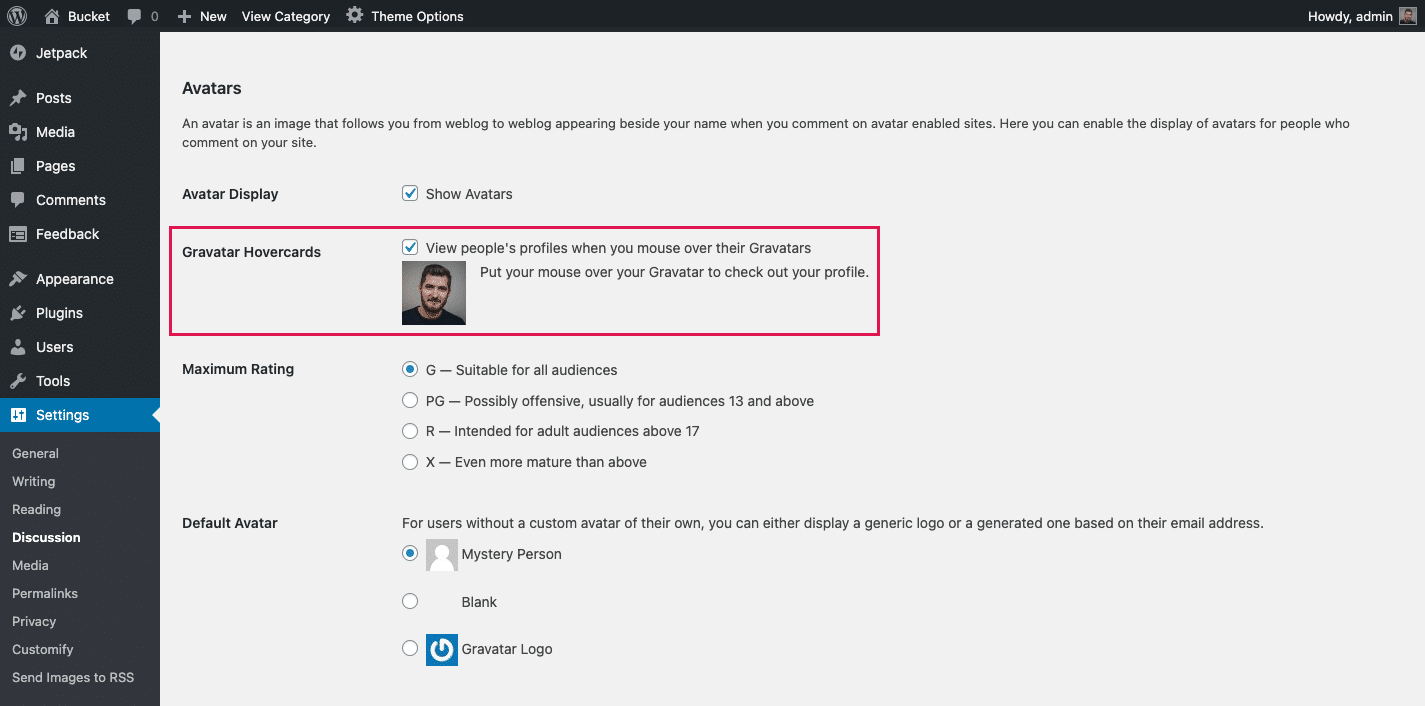 Updated on May 25, 2021