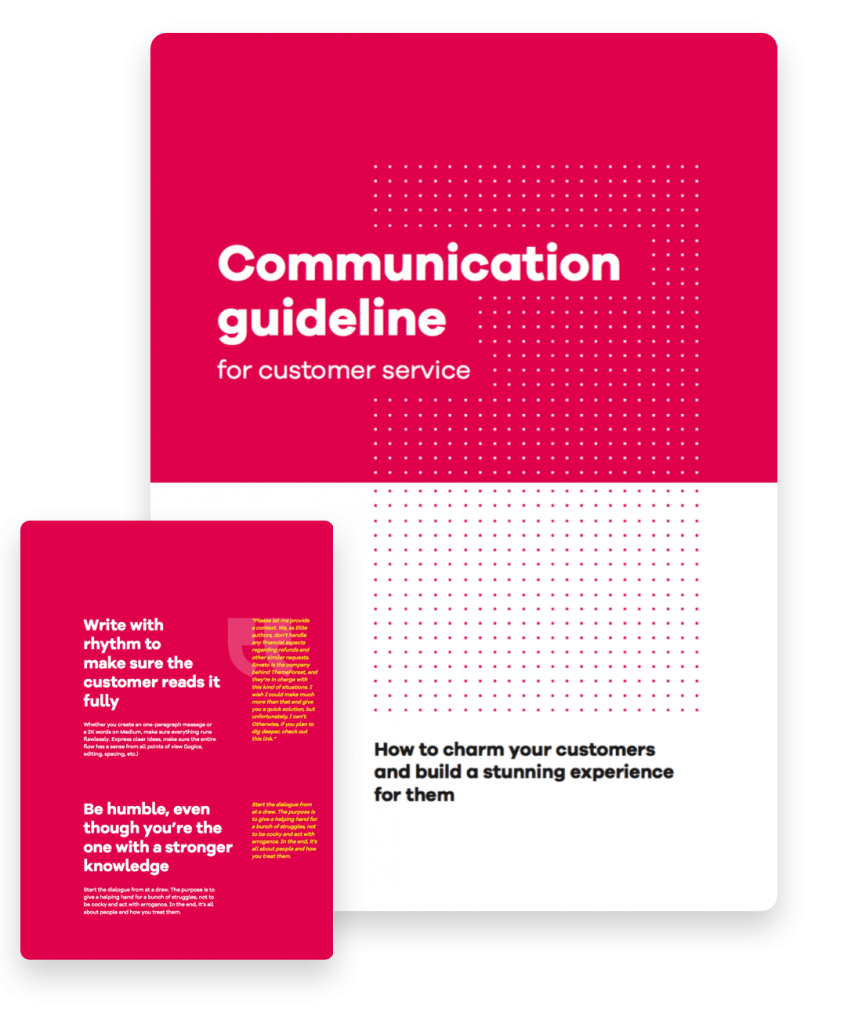 What we've learned from making customers happy.
This eBook is about how we approach customer service through witty communication, and how we empower our Happiness Heroes to get the job done. It collects the most insightful lessons we've learned after several cycles of observing, analyzing, and iterating the way we talk with the people who use our catchy WordPress themes.
Enjoy the reading and make the most out of this resource. You can either share it with your teammates, recommend it to your boss or even tweet about it. Keep being awesome!