Adding a video in sliders and blog posts
You can attach a Youtube or Vimeo video to any of your images. To do that, click on the Add Media button and select an image from your Media Library. In the right panel, you will see a field where you can input a Youtube or Vimeo link. By doing so, when you'll use that image in a slider, we will replace it with the video you linked.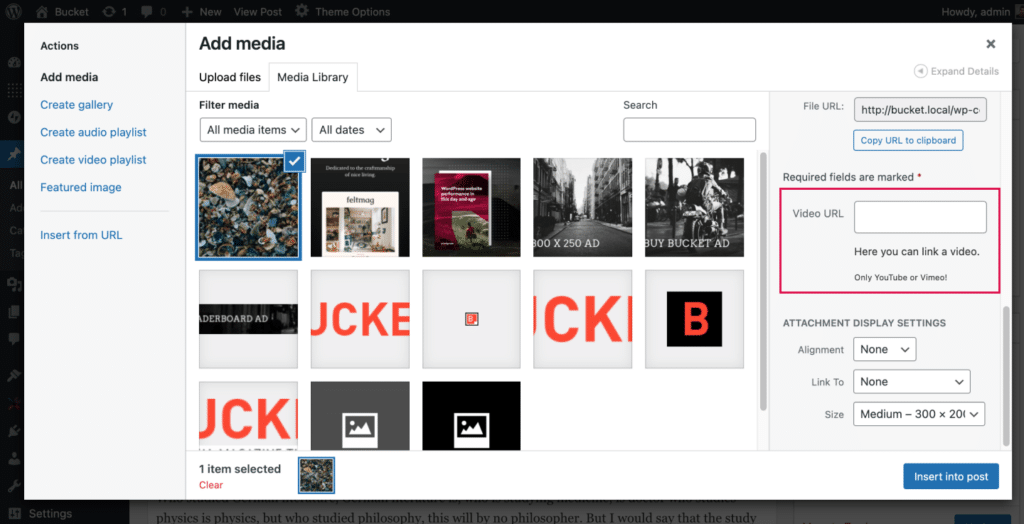 You can also use the Video post format that enables a new field under the text editor (called Video Settings) where you can add your video code. The embedded video will replace the featured image of your blog post. To give you an example, this post uses the Video post format.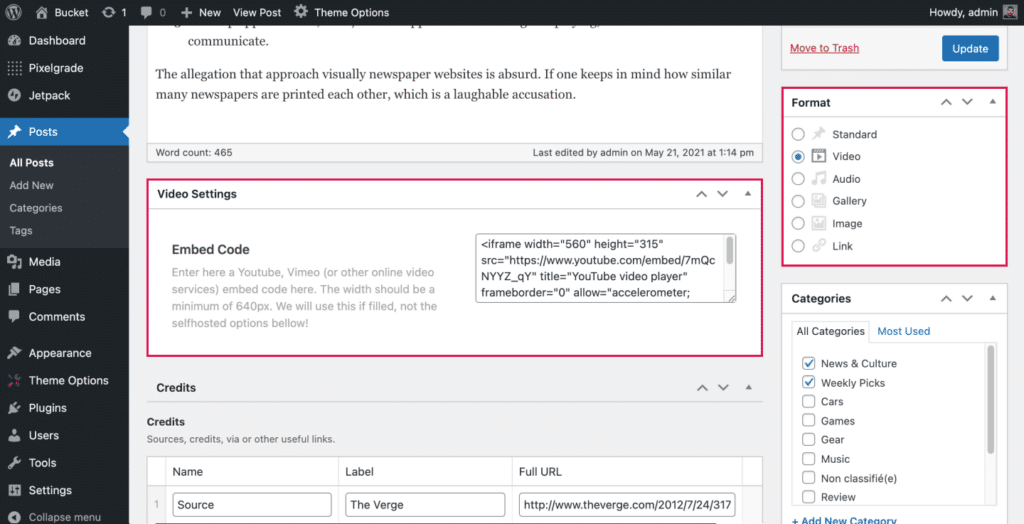 If you want to add a Youtube video in a post body (inside the page or blog post text), you can embed them the usual way using the embed code provided by Youtube. You can learn more about how to get the embed code from this article.
Updated on May 31, 2021