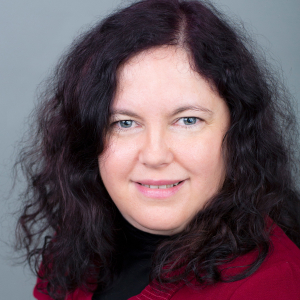 Hey, I'm Monica! I love the tone of the conversations in the Community, so friendly and nurturing. "The Letter to myself" reminded me how important is to love and to be kind to ourselves. I did write a similar letter in 2020, but when I read it again now I realize how much we can develop in the space of a year. We should celebrate more our successes and be proud of our achievements. I am not a very active member, but I would love to know how to be more involved in the future. You might call me a "lurker", but I am definitely one of the good ones.
Find me on LinkedIn
My superpower skill
I am an implementer, finding a problem and creating the space to solve it in a short time. I enjoy co-creation and peer-to-peer learning to contribute and make a difference. I think I am also good at crafting my job which I am doing right now with a project called Fructify Network.
We are a sustainability education platform and my role, as a Community Lead, is to develop our community. Together with Karina, our co-founder, I am also involved in content writing and the co-creation of sustainability programs for startups and SMEs.
What influenced my career
There are a few moments in my career that helped me grow. The stepping stone was my decision to accept a job in 2006 and move to Brussels from Romania in a totally different environment without knowing exactly how this would turn up to be. I have always been a life-long learner and I do invest actively in my professional development: learning new skills, learning new languages, and developing my tech skills as well.
Another crucial moment is related to the launch of Fructify Network in March 2021, an exploratory sustainability platform to co-create an ecosystem at the city level. I am learning so much: from community building, team building, work culture, partnerships, and starting a startup from scratch.
Favorite way of slowing down to enjoy the moment
Living in the Swiss countryside I am also relearning to connect to nature and I enjoy long walks in the forest. I have started reading, The Business of Belonging by David Spinks, and I am interested in building a Business Case for Community Building through posts and articles on LinkedIn. 
The last time you talked about a mistake you made
Last month, when I published a volunteer position and I assumed that, because a lot of people applied, they were all interested in it. In reality, the interest was smaller, but we, the recruitment team, had the opportunity to meet very passionate and motivated folks.
My takeaway is a bit straightforward: too many people are applying for the jobs that are posted, so, if you really want a job, find a way to contact the company or the startup. Don`t be afraid to ask for introductions from people you know when you see a job that sparks your interest.
Working with different people
The best thing is that you learn so much from working with people from different backgrounds and cultures. Everyone comes with their own set of strengths and aspirations and it is such a great experience to see your team members grow and develop.
The strength is in the team for sure, especially in startups. A concrete example is a campaign we are organizing in Zurich called Action Lab. To make it short and sweet, we are mapping the city of Zurich's sustainability ecosystem by foot, Züri walk & talk, with partners like Natallia Zaremba, a creative storyteller, and consultant, The Fabric of Clouds Community and Impact Hub Zurich.
One professional tip that you learned the hard way
It took me some time to understand that our strengths are more important than our weaknesses. Building on my strengths was the best thing I did to develop my self-confidence and find my purpose. I believe that EVERY voice counts and, that if one of us is successful, we are all successful.