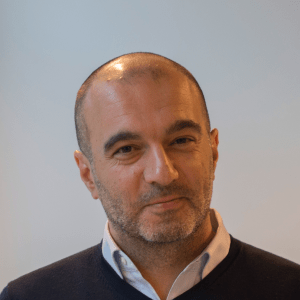 Hey, I'm Jim! I'm grateful to have Oana and Andrei in my orbit — I count them both as two of those people whom I would never have met and yet here they are, impacting my life in such a meaningful way from the other side of the world. These experiences and communities such as the Upstairs Community offer us a dialogue we otherwise not have had.
Find me on my website
Upstairs Community story: A word I've been searching for all my life
My superpower skill
I don't think I have a superpower skill. I'm continually looking to learn new things and mostly learn about myself in the process. Maybe that's my super power skill? I'm not sure.
What influenced my career
By 'influence' I'm assuming you're referring to people who have guided me and also emulated a path that I have aimed to follow in my career. I look back on my career and I think I've learned more from the many selfish managers, hopeless leaders and self-destructive people I've crossed paths with in my career, than I have from those people who were at the top of their game. These 'weak leaders' have shown me the path I should not be taking and have helped me move towards learning about good leadership more than anyone else. I thank them for that.
I'm grateful that in recent years I've had a handful of clients who have now turned into some of my most trusted friendships — these few but cherished people have shown me a path I never imagined would unfold before me.
Favorite way of slowing down to enjoy the moment
Crossfit at 6am 5 days a week provides me focus and presence.
Reading a book — I always carry one with me.
Writing — I write all the time.
Drawing — I love drawing.
All of these provide me with the space, solitude and stillness to enjoy the moment.
The last time you talked about a mistake you made
I talk about my mistakes every day, multiple times a day. I put my mistakes at the fore before I put any success. People learn more if they are able to position their mistakes as learning opportunities not just for themselves, but for their future clients/staff/partners/stakeholders.
Working with different people
The greatest outcomes from diverse points of view and perspectives that differ from those of our own. It's so much easier to trust people who are a like us — people who look like us, speak like us, have the same background as us, and speak like us — but we aren't going to make any kind of meaningful change unless we allow a diverse range of voices to sit at the decision-making table with us. Voices and perspectives that come from places that are simply not like our own. Diversity in all aspects — age, gender, ethnicity, culture, language, ability, sexuality and identity — is the key to nourishing, creative and meaningful problem solving and ultimately, to creativity.
One professional tip that you learned the hard way
Be humble and add value.