Start Your New WordPress Blog Today.
Get host­ing, access to all our themes and on-going sup­port
19 per month
14-days Free Tri­al. Can­cel any­time.
👌An all-set blog on Word­Press. We do all the host­ing and set­up for you to win time.

Your new web­site will be set­up on Fly­wheel, a rock-sol­id host­ing tuned for Word­Press. We will take care of all the tech­ni­cal stuff, so you can get back to doing what you love. All you have to do is choose a theme that you like most and start writ­ing.

🎨 Best-in-class blog­ging themes to make you shine from top to toe. See includ­ed themes ↗

You are get­ting access to all our themes (cur­rent and upcom­ing) and can switch between with­out strug­gles at any giv­en moment. Choose the style that match­es your pref­er­ences.

👫 A ded­i­cat­ed crew to help you suc­ceed. Rest easy and focus on what you love most.

On-going cus­tomer sup­port to ensure your web­site looks and behaves the way you want. This way you focus on what you love most: writ­ing.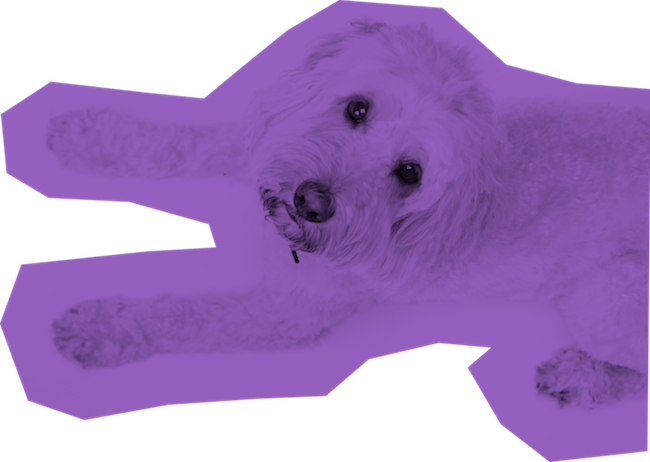 Love from our proud members:
I've final­ly decid­ed to take the leap and upgrade my web­site design. Thank you @pixelgrade for read­ing my mind and putting out a theme I've been search­ing for all along! ✨

— ieva (@ievalaicane) April 14, 2018
Feel­ing thank­ful to #pix­el­grade Love every bit of a WP theme I am work­ing on and their amaz­ing sup­port. Thanks, you are heros! 🏆👏

— Natalia Yure­vich (@nat_yurevich) Jan­u­ary 19, 2017
The good folk at #pix­el­grade; are awe­some. Their sup­port is sec­ond to none. Cur­rent­ly redo­ing my web­site and Alin's sup­port was so fast!

— Declan Howard (@DecHPhotography) March 2, 2017
What is Pixelgrade Blogs?

Pix­el­grade Blogs is a way to build web­sites or blogs. For an annu­al or month­ly sub­scrip­tion, we pro­vide access to a pre­mi­um host­ing, a set of themes and tools that you can use to design your own blog—no cod­ing or web devel­op­ment expe­ri­ence required.

How do I know if Pixelgrade Blogs is right for me?

If you are a begin­ner blog­ger who needs a beau­ti­ful Word­Press theme and a trust­wor­thy host­ing solu­tion, then yes, Pix­el­grade Blogs is the per­fect match. This way you avoid all the tech­ni­cal hus­tle and focus on what you love most: writ­ing.

Will my blog run safe and secure?

We have a sys­tem that proac­tive­ly scan and block mal­ware and hack­ing attempts. In the unlike­ly event that your site is hacked, we'll fix it for you, free of charge.

Will my blog run fast and furious?

Most like­ly! We partenered with the Fly­wheel crew in order to opti­mize your site to get great results in terms of per­for­mance.

What will be my blog's URL?

Ini­tial­ly, your site will be on a tem­po­rary URL. This means that you'll get access to it before you point your domain name at it. To make it easy peasy we will per­son­al­ly help you with the domain map­ping.

How do you provide customer support?

We offer writ­ten cus­tomer sup­port (via e-mail) from Mon­day to Fri­days (busi­ness hours: 9 am — 6 pm, EEST time­zone). At the same time, you have full access to our doc­u­men­ta­tion direct­ly from the theme's inter­face (look for Pix­el­grade Care). This self-help tool helps you save valu­able time.

Do your offer demo content for your themes?

Yes, we do offer demo con­tent for all our themes to help you kick-off with the right foot. This way you can pic­ture how far you can go with your upcom­ing web­site. Please bear in mind that you can't use the copy or the pho­tos from the demo con­tent since they are under copy­right.

Which theme should I use?

It depends on what you want to accom­plish. We have niche themes for var­i­ous indus­tries (eg. fash­ion, trav­el, food), but what mat­ters, in the end, is your spe­cif­ic goal. Start­ing from there you can make the best deci­sion. How­ev­er, all our themes are top-notch in terms of design, so you will def­i­nite­ly stand out.

Do I need extra services besides what's included?

Why should I use WordPress?

Word­Press pow­ers 30% (and count­ing) of all web­sites on the inter­net. Due to its robust fea­tures, many of the top brands out there use Word­Press to pow­er their beau­ti­ful web­sites.
Frequently Asked Questions
Got ques­tions? Maybe we have answers.