Start Your New WordPress Blog Today.
Get hosting, access to all our themes and on‐going support
19 per month
14‐days Free Trial. Cancel anytime.
👌An all‐set blog on WordPress. We do all the hosting and setup for you to win time.

Your new website will be setup on Flywheel, a rock‐solid hosting tuned for WordPress. We will take care of all the technical stuff, so you can get back to doing what you love. All you have to do is choose a theme that you like most and start writing.

🎨 Best‐in‐class blogging themes to make you shine from top to toe. See included themes ↗

You are getting access to all our themes (current and upcoming) and can switch between without struggles at any given moment. Choose the style that matches your preferences.

👫 A dedicated crew to help you succeed. Rest easy and focus on what you love most.

On‐going customer support to ensure your website looks and behaves the way you want. This way you focus on what you love most: writing.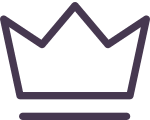 Love from our proud members:
I've finally decided to take the leap and upgrade my website design. Thank you @pixelgrade for reading my mind and putting out a theme I've been searching for all along! ✨

— ieva (@ievalaicane) April 14, 2018
Feeling thankful to #pixelgrade Love every bit of a WP theme I am working on and their amazing support. Thanks, you are heros! 🏆👏

— Natalia Yurevich (@nat_yurevich) January 19, 2017
The good folk at #pixelgrade; are awesome. Their support is second to none. Currently redoing my website and Alin's support was so fast!

— Declan Howard (@DecHPhotography) March 2, 2017
What is Pixelgrade Blogs?

Pixelgrade Blogs is a way to build websites or blogs. For an annual or monthly subscription, we provide access to a premium hosting, a set of themes and tools that you can use to design your own blog—no coding or web development experience required.

How do I know if Pixelgrade Blogs is right for me?

If you are a beginner blogger who needs a beautiful WordPress theme and a trustworthy hosting solution, then yes, Pixelgrade Blogs is the perfect match. This way you avoid all the technical hustle and focus on what you love most: writing.

Will my blog run safe and secure?

We have a system that proactively scan and block malware and hacking attempts. In the unlikely event that your site is hacked, we'll fix it for you, free of charge.

Will my blog run fast and furious?

Most likely! We partenered with the Flywheel crew in order to optimize your site to get great results in terms of performance.

What will be my blog's URL?

Initially, your site will be on a temporary URL. This means that you'll get access to it before you point your domain name at it. To make it easy peasy we will personally help you with the domain mapping.

How do you provide customer support?

We offer written customer support (via e‐mail) from Monday to Fridays (business hours: 9 am — 6 pm, EEST timezone). At the same time, you have full access to our documentation directly from the theme's interface (look for Pixelgrade Care). This self‐help tool helps you save valuable time.

Do your offer demo content for your themes?

Yes, we do offer demo content for all our themes to help you kick‐off with the right foot. This way you can picture how far you can go with your upcoming website. Please bear in mind that you can't use the copy or the photos from the demo content since they are under copyright.

Which theme should I use?

It depends on what you want to accomplish. We have niche themes for various industries (eg. fashion, travel, food), but what matters, in the end, is your specific goal. Starting from there you can make the best decision. However, all our themes are top‐notch in terms of design, so you will definitely stand out.

Do I need extra services besides what's included?

Why should I use WordPress?

WordPress powers 30% (and counting) of all websites on the internet. Due to its robust features, many of the top brands out there use WordPress to power their beautiful websites.
Frequently Asked Questions
Got questions? Maybe we have answers.