You spread joy by help­ing peo­ple from all over the world and offer solu­tions to painful needs.
We sup­port a grow­ing port­fo­lio of stun­ning Word­Press themes. Our main goal is to build cre­ative prod­ucts that make peo­ple dig­i­tal lives eas­i­er and more pleas­ant. We high­ly val­ue the human touch in every­thing we do, and we con­tin­u­ous­ly invest in shap­ing an authen­tic rela­tion­ship with our customers.
Pix­el­grade is a love­ly place to work. Just take a peek inside our team or get some inspi­ra­tion from our Insta­gram account.
Lead analy­sis around mar­ket­ing cam­paign effec­tive­ness measurement
Brain­storm, devel­op, imple­ment, and mon­i­tor mar­ket­ing cam­paigns for our grow­ing port­fo­lio of products
Devel­op frame­works to gath­er rel­e­vant data about our cus­tomers and twist it into action­able insights
Write rel­e­vant con­tent on mul­ti­ple plat­forms about our brand and products
Run a coher­ent dig­i­tal strat­e­gy on our com­mu­ni­ca­tion chan­nels, both in-house, and external
Col­lab­o­rate with oth­er depart­ments as a part of process to pro­vide ana­lyt­ics solutions
Act­ing like an ambas­sador of Pix­el­grade (pro­mote our work and be proud of it)
Behav­ing in res­o­nance with our val­ues (do and encour­age pos­i­tive behaviors)
Cre­at­ing and imple­ment­ing new ways of doing things bet­ter as a team and as a business
Excel­lent writ­ten and ver­bal com­mu­ni­ca­tion skills with a strong focus on details
Strong prob­lem-solv­ing skills and the abil­i­ty to man­age com­plex projects to completion
Good knowl­edge of ensur­ing build­ing qual­i­ty back­links from dif­fer­ent trust­wor­thy sources
Good knowl­edge of dri­ving traf­fic from mul­ti­ple sources around the web
In-depth under­stand­ing of data and how to use it to draw informed decision
Ambi­tion, eager­ness and the will to learn and improve upon your skills
Basic knowl­edge of Word­Press in gen­er­al (and a strong will to learn and keep it up-to-date)
Tech­ni­cal back­ground is a plus (you don't need to build robots, but know­ing some acronyms would help)
Extra goodies that make us cheerful
An ana­lyt­i­cal per­spec­tive trans­lat­ed into graph­ics, charts and oth­er data visu­al­i­sa­tion forms
An ana­lyt­i­cal per­spec­tive trans­lat­ed into graph­ics, charts and oth­er data visu­al­i­sa­tion forms
Famil­iar­i­ty with Word­Press themes' playground
Bach­e­lor of Com­mu­ni­ca­tion, Mar­ket­ing or Com­put­er Science
Perks we don't take for granted
Com­plete transparency
Com­pet­i­tive salary and mean­ing­ful meritocracy
Catered lunch from Mon­day till Friday
Healthy assur­ance
Flex­i­ble in terms of work­ing remotely
Open vaca­tion policy
Full sup­port in becom­ing a bet­ter team play­er (tools, resources, conferences)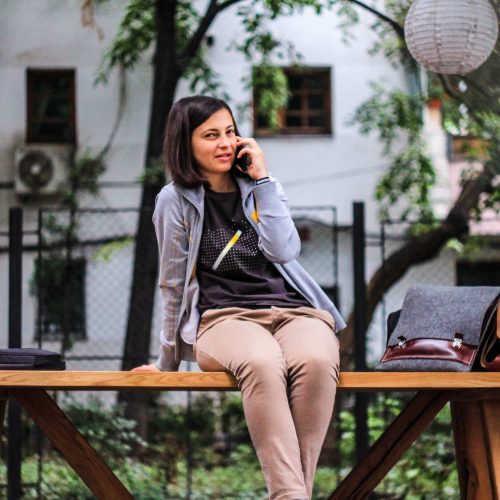 Oana, Marketing Aficionado
It feels great to wear the sto­ry­teller hat at Pix­el­grade and spread the word about our grow­ing port­fo­lio of prod­ucts. I'm proud of how far we've head­ed and eager to embrace more dig­i­tal chal­lenges regard­ing mar­ket­ing and com­mu­ni­ca­tion. Noth­ing beats the love­ly feel­ing of being part of the launch of yet anoth­er cam­paign for a new Word­Press gem. Let's make it shine!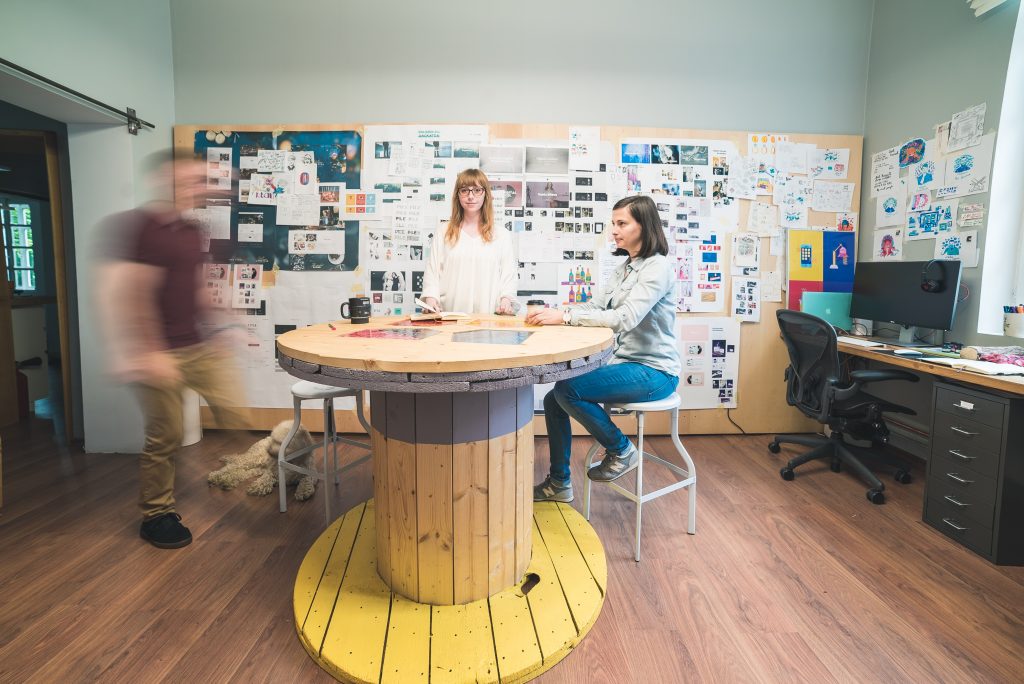 Drop us an e-mail and do a good first impres­sion. Attach your port­fo­lio or any oth­er dig­i­tal goodies.